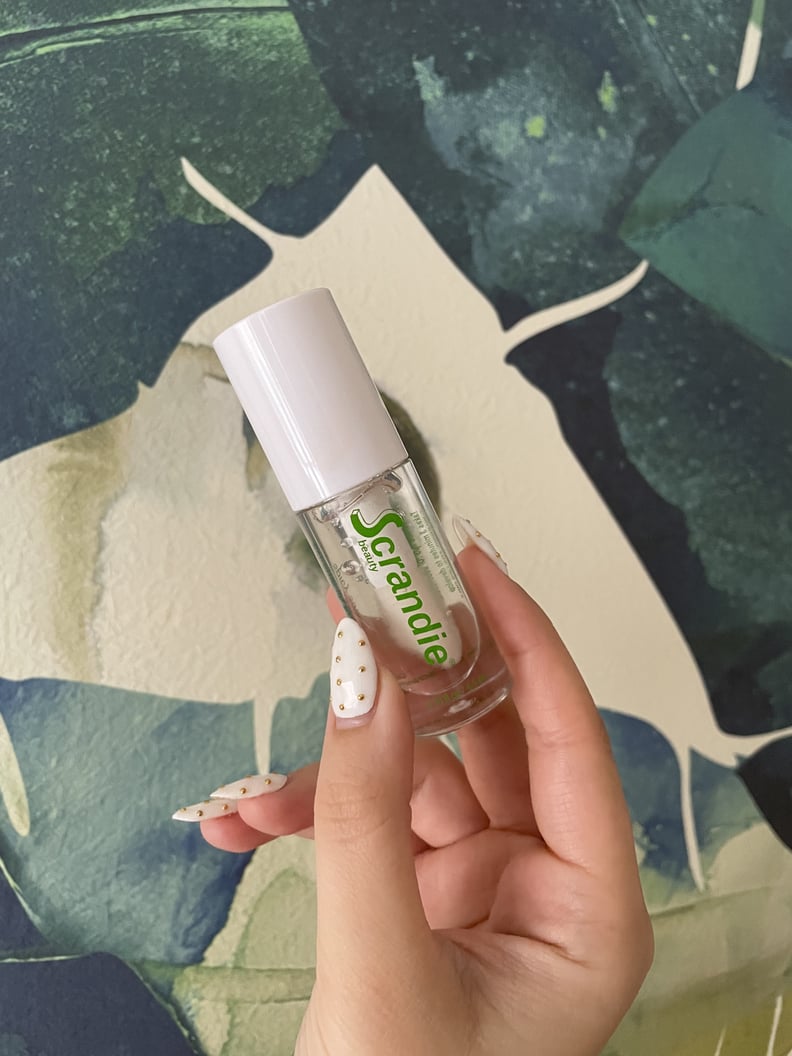 POPSUGAR Photography | Jessica Harrington
POPSUGAR Photography | Jessica Harrington
As POPSUGAR editors, we independently select and write about stuff we love and think you'll like too. If you buy a product we have recommended, we may receive affiliate commission, which in turn supports our work.
The Scrandie Beauty Spicy Sauce Extreme Lip Plumper recently went viral on TikTok.
The plumper promises to give you fuller-looking lips in three minutes.
Our editor tested it out with before and after photos to see if it really works.
I don't often find myself using lip plumpers, but when I started to see the Scrandie Beauty Spicy Sauce Extreme Lip Plumper ($20) pop up on my TikTok FYP again and again, I started to get intrigued. Then, when Megan Lavallie, a makeup artist and beauty creator I follow, tested it out in a video, I was convinced I had to try it myself.
The viral TikTok makeup product attracted so much attention online that it briefly sold out before the brand restocked. That's when I got my hands on it. Scrandie Beauty's Spicy Sauce Extreme Lip Plumper works as most plumpers do: by triggering a surge of circulation in the lips, which then causes them to swell and have a fuller appearance. The key ingredients in the plumper are capsicum frutescens fruit extract (a mouthful, right?), which is what creates the warming sensation in your lips to stimulate blood circulation, ginger root oil to heal and soothe inflammation, and soybean oil to retain moisture in the lips. These ingredients also give it a slightly spicy vanilla scent.
The Spicy Sauce Extreme Lip Plumper is a crystal-clear gloss with an extra-large doe-foot applicator. It's supposed to work in four phases: a minute after application you'll feel a mild tingly sensation; between one and two minutes, the warming sensation will get stronger and you'll notice your lips getting fuller; from two to three minutes you'll see the greatest difference in plumpness; and after three minutes you'll still feel the tingly sensation.
When I first tried the lip plumper I was immediately impressed with the applicator. It has an ultra-soft large doe-foot that helps you cover the entire lip area in one swipe. I applied it to only one side of my mouth first to see if there'd be a noticeable difference and there certainly was. The spicy, tingly sensation comes after about a minute and intensifies the longer you have it on. Within two minutes after the application, my lips started to swell slightly. Then I applied the plumping gloss to the other side of my mouth to experience its full effects.
Before and After Using the Scrandie Beauty Spicy Sauce Extreme Lip Plumper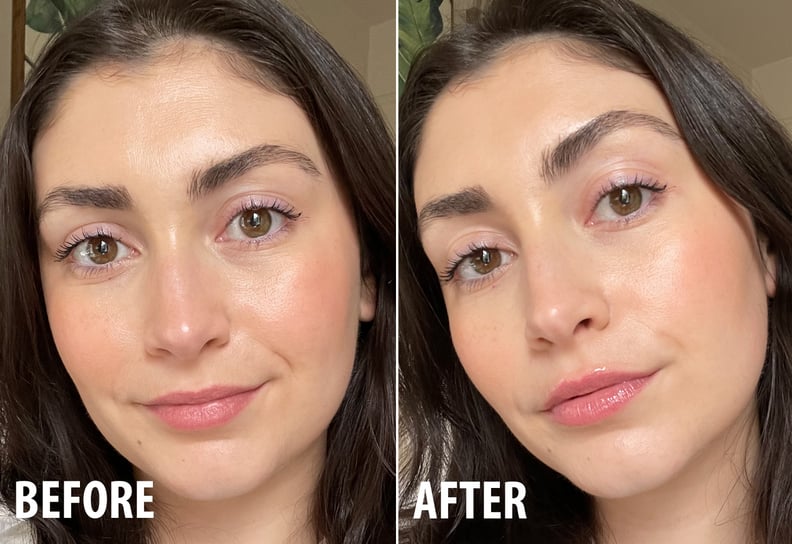 As time went on, my lips became fuller and all of the fine lines that are usually visible went away. My mouth looked juicier, especially with the clear gloss magnifying the results. The tingly sensation is intense but not unbearable. You can feel it working almost instantly. After about 10 minutes I decided to wipe off the excess and apply a different non-plumping clear gloss to see how long it'd last and was pleasantly surprised to see that my lips still looked juicy and full long after the gloss was removed. The spicy warming sensation started to fade about five minutes after I removed the plumping gloss.
In short, the Scrandie Beauty Spicy Sauce Extreme Lip Plumper really does work — better than any plumping gloss I've ever tested. The results only last about an hour after application but that's standard for most plumpers. You can then re-apply or just enjoy the lingering effects. If you're someone who can tolerate the tingly sensation that comes with these types of products, it's worth a try to temporarily get fuller-looking lips.
Rating:★★★★☆