POPSUGAR
/ paid content for /
Ulta Beauty
Shop Billie Eilish's Fragrance at Ulta Beauty
Warm Up With Billie Eilish's Favorite Smell in the World, the Eilish Fragrance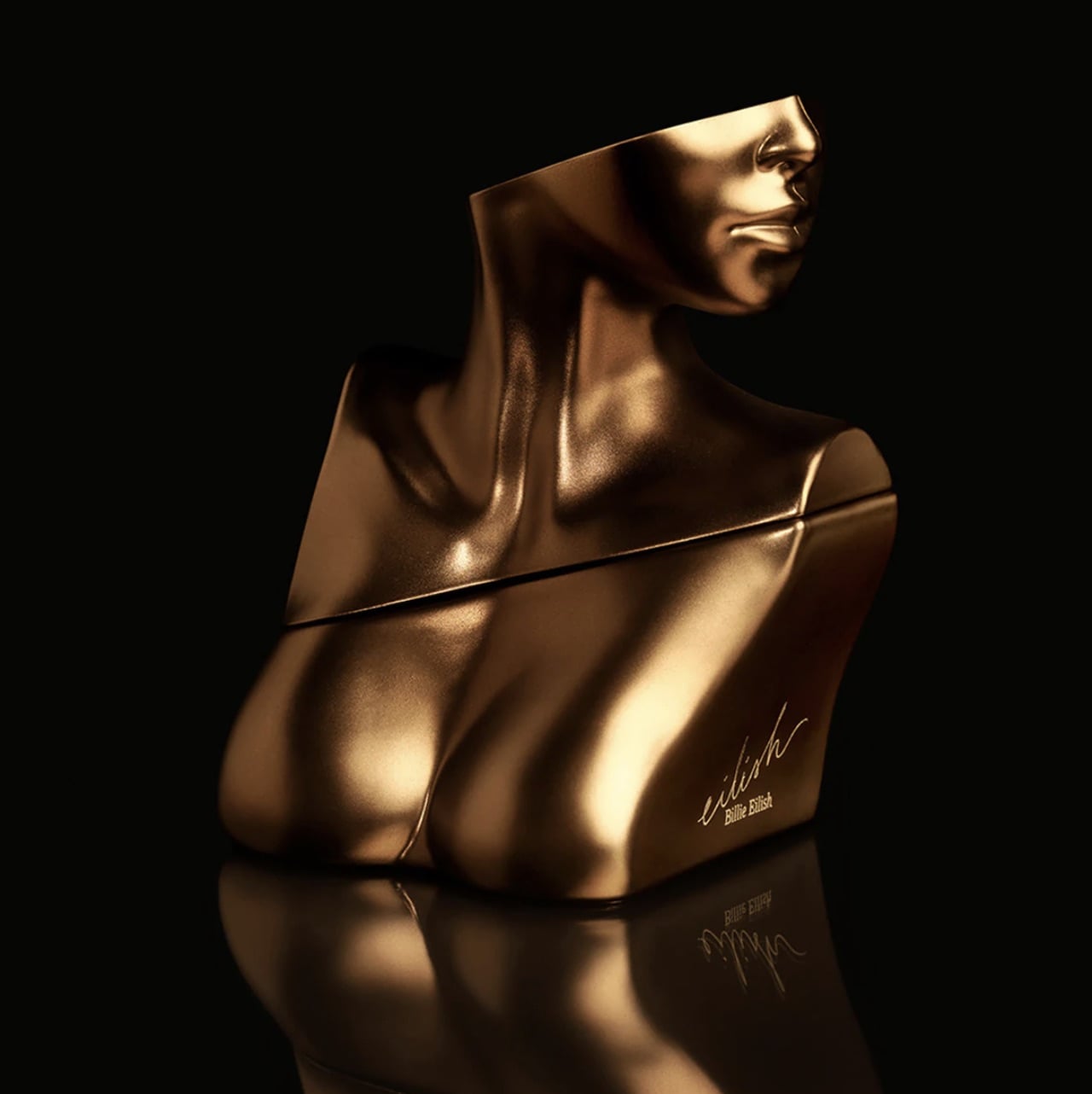 Image Source: Billie Eilish Fragrances
Billie Eilish, primarily known for her award-winning music (new artist and song Grammy Awards, to name a few), officially jumped into the beauty business late last year with her first fragrance, Eilish. The 20-year-old bottled her favorite smell in the world in a bronze bottle shaped like a women's décolletage, and unlike many eau de parfums, this one is made with vegan and clean ingredients. Now available at Ulta Beauty, the scent she's been chasing for years is an Amber Gourmand made up of sugared petals, creamy vanilla, and warm musks.
Aside from making you smell divine, Eilish Eau de Parfum ($68) is meant to feel like a warm hug. The smell gradually changes, with the first whiff introducing berries, mandarin, and soft spices. Then the warm vanilla hits. The "Therefore I Am" singer explained that she has always been attracted to this scent, so it makes complete sense for her to incorporate it into her perfume. Once you let that sink in, the fragrance then settles into a woodsy amber musk.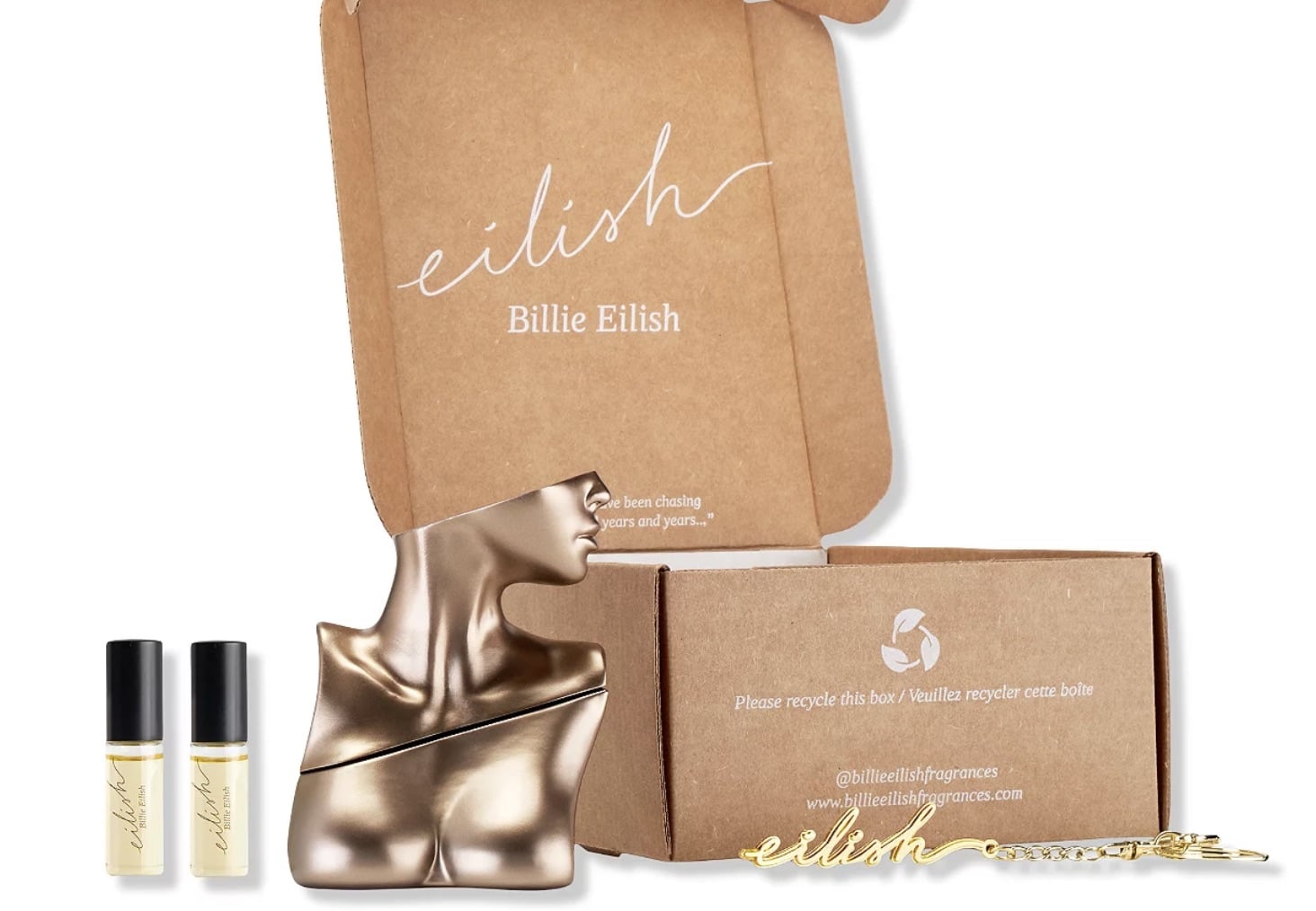 Image Source: Ulta Beauty
Eilish is available in 1.0, 1.7, and 3.4 ounces, and with the purchase of the large spray comes a free beige-colored tote bag perfect for carrying books, makeup, sunscreen, and other springtime necessities. If you consider yourself a true megafan, the Eilish Fan Box ($80) comes with the 3.4-ounce perfume, two rollerballs (one for your bag, the other for your car?), and a gilded keychain that spells "Eilish."
For those who are always on the go, there's a 0.34-ounce Eilish Eau de Parfum Travel Spray ($24) you can carry with you or test out before committing to any of the large bottles.
All in all, this is the perfect fragrance for your next night out with friends, running errands, date night, brunch — you name it.