Should I Wash My Hair Before a Haircut? An Expert Weighs In
Should You Wash Your Hair Before a Haircut? A Stylist Weighs In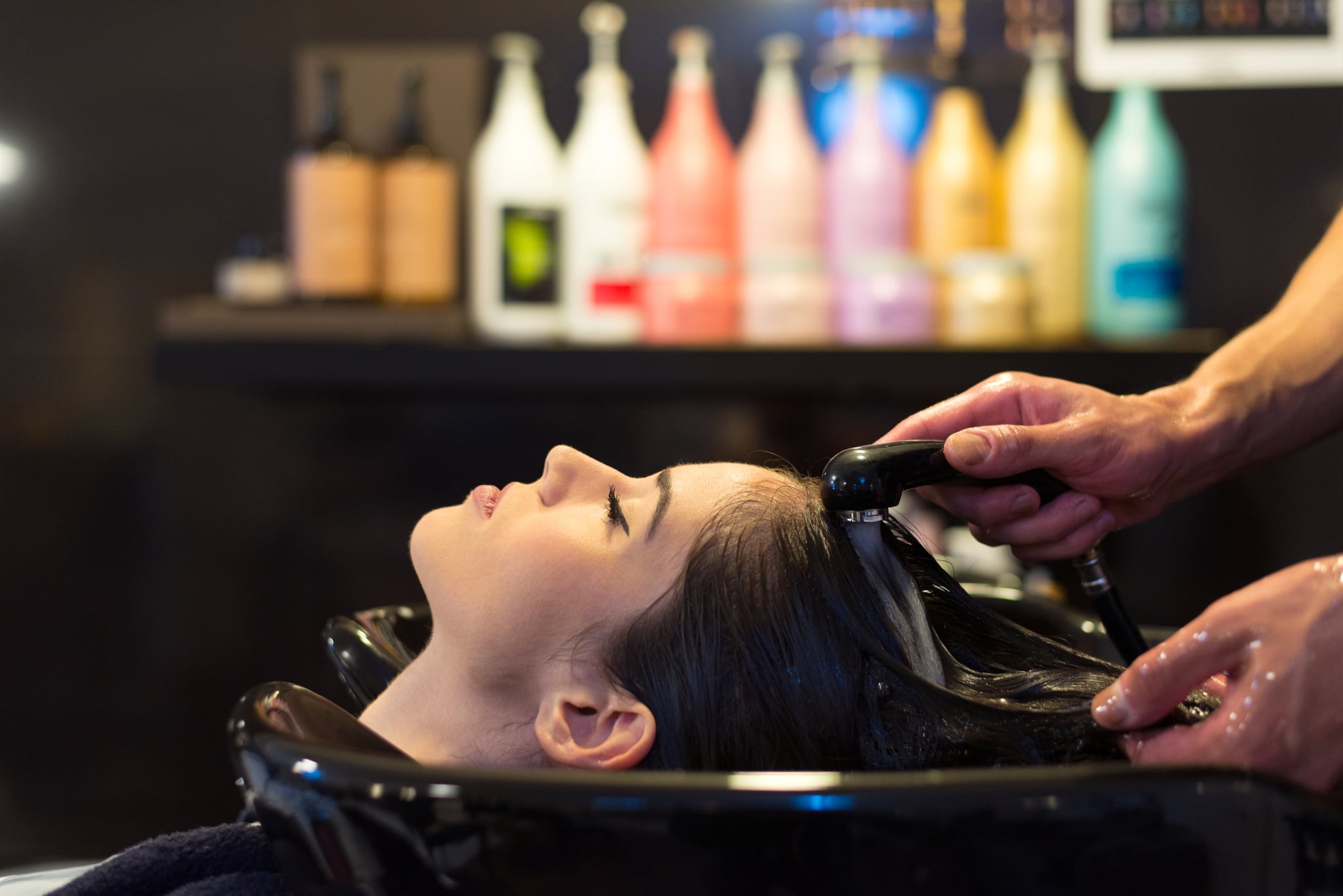 Getting a haircut should be a relaxing, enjoyable experience — you shouldn't be worried about things like whether you need to wash your hair beforehand. Even if you don't have an upcoming salon appointment on the calendar, keeping your hair clean is important for many reasons, but that's not to say you should feel embarrassed if you've had a particularly hectic week and didn't get a chance to wash your hair that morning.
To settle this debate, Gina Rivera, hairstylist and owner of Phenix Salon Suites, answered some common questions that many of us have asked ourselves — should I wash my hair before a haircut, color, or styling appointment? — so that we can focus all of our energy on landing on a particular hairstyle before we're actually in the salon chair (which we all know is the most important part).

Should I Wash My Hair Before a Haircut?
To wash or not to wash all comes down to the type of haircut you typically get. If you get a dry cut, you'll want to come to the salon with freshly washed hair. "Build up on the hair can weigh it down and the hair may lay differently than it does when it's fresh and clean," Rivera told POPSUGAR. If you usually get your hair cut while wet, it's a different story. "Many stylists will select to wash your hair prior to cutting since most prefer to cut the hair wet rather than dry."
If you've visiting a new salon or stylist and are unsure if they're going to give you a dry cut or wet cut, you can always call ahead of time and ask. The coronavirus pandemic is another factor to consider: "With COVID-19, some salons are charging an extra fee for washing. This is an item you may want to inquire about when scheduling an appointment," she said.
Should I Wash My Hair Before a Coloring Appointment?
It's a little different if you're heading to the salon for a hair-color appointment and not a haircut. You'll want clean, dry hair for this type of appointment. "Make sure when showing up for a color application that the hair is dry as well so that the stylist can properly assess your needs and apply the color," said Rivera.
Should I Wash My Hair Before a Hairstyling Appointment?
For a hairstyling appointment — whether it be for a big event, wedding, prom, or graduation — you'll want to show up with hair that's clean, but not too clean. "Often, with updos, washing the hair the day prior is best because it allows the client to come to the salon with completely dry hair that is ready to style," said Rivera. Second-day hair is easier to work with and holds a style better.
The bottom line: don't stress it. Your hairstylist has seen it all and won't judge.