Side-Swept Bangs Haircut Trend Comeback
Are Side Bangs Making a Comeback?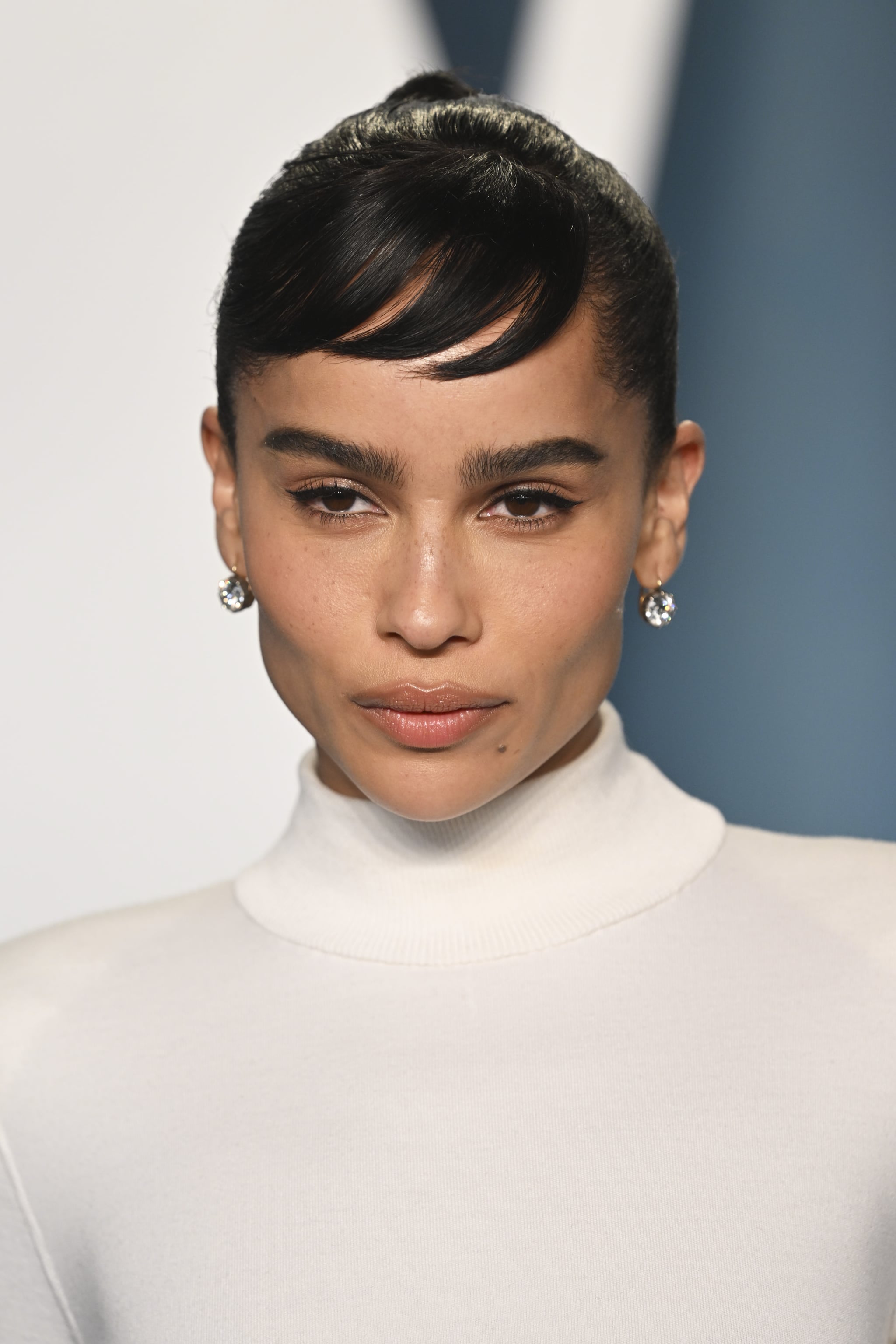 Image Source: Getty / Karwai Tang
Like many people my age, I had side bangs for quite a few years back in middle school. I remember the day I got them like it was yesterday: upon arriving home from the hair salon with my mom, I went upstairs to my bedroom to take mirror selfies with my Motorola Razr. When I was finally over the style — and continually having to brush them out of my face — it took me years to grow them out, during which I pulled them back with bobby pins into another classic look: the infamous bump.
For the last decade, if you had asked me if I'd ever consider getting side-swept bangs again, I would have responded with a firm no, but from the looks of a handful of Hollywood's hottest celebrities, they may be making a comeback after all. Kris Jenner, Megan Fox, Zoë Kravitz, and Megan Thee Stallion have all recently sported the retro hairstyle. Following the resurgence of the '70s curtain bang, side bangs may just be the newest old haircut trend to make a return.
In April, Fox debuted side-swept bangs on Instagram while promoting fiancé Machine Gun Kelly's new album. Then, later that same month, Jenner wore swoop bangs along with a new pixie haircut to the Kylie Cosmetics x Kendall Jenner launch party. Kravitz also wore side bangs of the micro variety to the premiere of "The Batman." Then there's Megan Thee Stallion, who rocked the look at Coachella with a cotton-candy-pink and blue wig.
In 2020, we began seeing quite a few Y2K beauty trends make their way back to the mainstream: claw clips, pastel eyeshadow, lip gloss, french manicures, Juicy Tracksuits (that last one isn't beauty-related, but it was worth a mention all the same). César DeLeön Ramîrez, celebrity hairstylist and Unite brand ambassador, previously told POPSUGAR he could see "short bangs becoming a 'swoop bang,' bringing the side part back to center stage and replacing the center part." Though the middle part is still dominating in the hair world right now, it's only a matter of time before the trend shifts back to its slightly off-centered place and the bangs follow. When that happens, the question is: would you get side bangs again?