Simone Biles Has 6 Known Tattoos, Including 1 We'll Never See
Simone Biles has been quite busy ever since she dominated her very first Olympics back in 2016. The athlete quickly became a household name seven years ago after winning five medals (four gold, one bronze) during the big event, and one thing she made sure to do to commemorate her experience was get her very first tattoo. A year after competing, Biles's close friend Jake Miller documented her experience getting her first piece of ink via Instagram, and the athlete, of course, got a design of the Olympic rings in black ink.
More recently, she's returned to gymnastics after taking a brief hiatus, got married in April 2023 to Jonathan Owens in Mexico, and is in the middle of building her dream home. And in the moments between all of that, she's continued to add more body art to her collection — quietly, that is. Historically, Biles doesn't make a very big show of getting a new tattoo. She got the phrase "And still I rise" back in 2021 but never shared its exact significance to her and sometime in the last year, she added two small butterflies to the back of her hand. There are a handful of other meaningful designs where those came from.
To get a look at all of Biles's tattoos and their meanings, read ahead.
— Additional reporting by Jessica Harrington
Simone Biles's Olympic Rings Tattoo
Biles got her very first tattoo back in 2017. It was a drawing of the Olympic rings in black ink that she got to celebrate participating in (and dominating) her first Olympics in 2016.
Simone Biles's "And Still I Rise" Tattoo
In 2021, Biles got a new piece of ink of the phrase "And still I rise" tattooed on her collarbone, a nod to the legendary poem of the same name by Maya Angelou. The poem is about maintaining confidence and self-respect even when naysayers try to bring you down. The athlete has been very open in the past about drowning out the noise of haters online, so we'd say this tattoo is very fitting for her.
Simone Biles's "1997" Tattoo
The gymnast has a tattoo of her birth year, 1997, just above her elbow.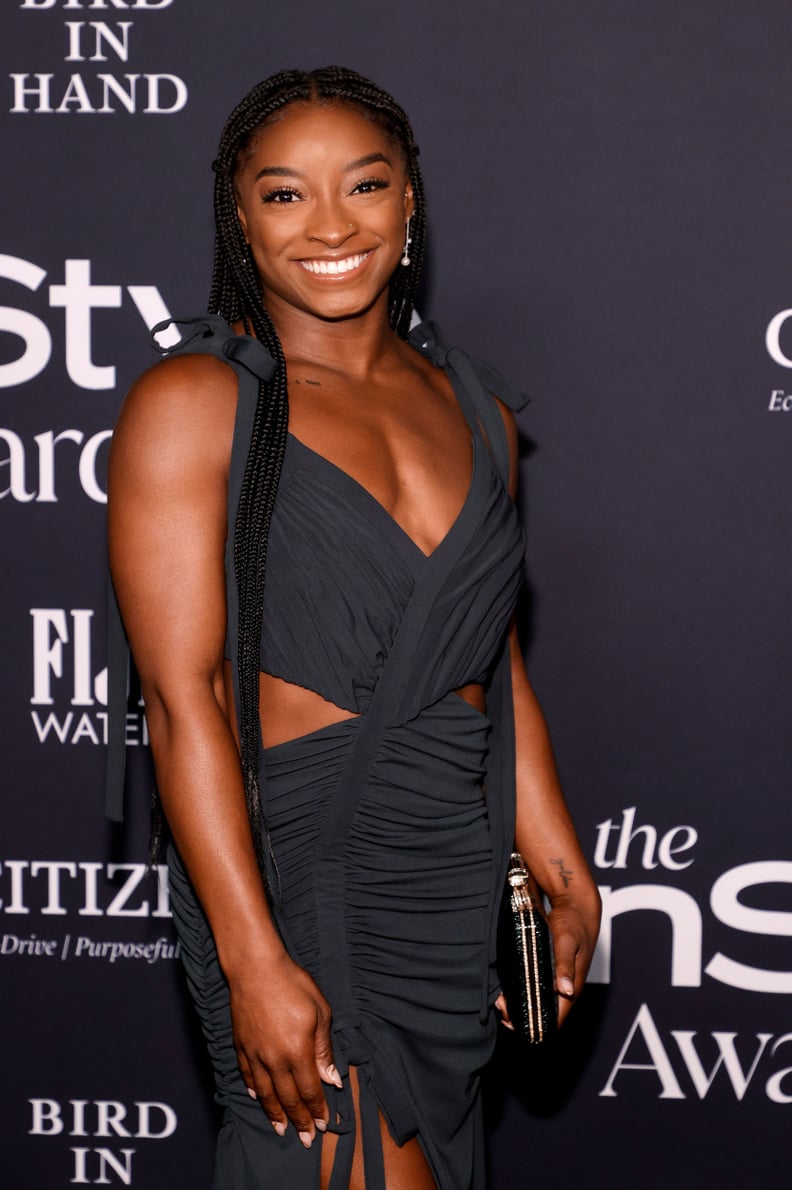 Simone Biles's "Golden" Tattoo
In November, Biles attended the 2021 InStyle Awards with a seemingly fresh piece of ink of the words "Golden," written in cursive on her inner left wrist. She has not revealed the meaning behind the tattoo, it could be yet another nod to her Olympic gold medals.
Simone Biles's "XO" Tattoo
One of Biles's tattoos that we haven't seen much of is her "XO" tattoo. The gymnast hasn't explained the meaning behind it, but she got the phrase tattooed on her inner lip. According to a past interview with NBC Sports, it's the second piece of ink she got in her collection, although she admits it's a little faded now.
"I need to get it touched up," she said. "I've always wanted a lip tat, and I heard it didn't hurt. So I went and got one."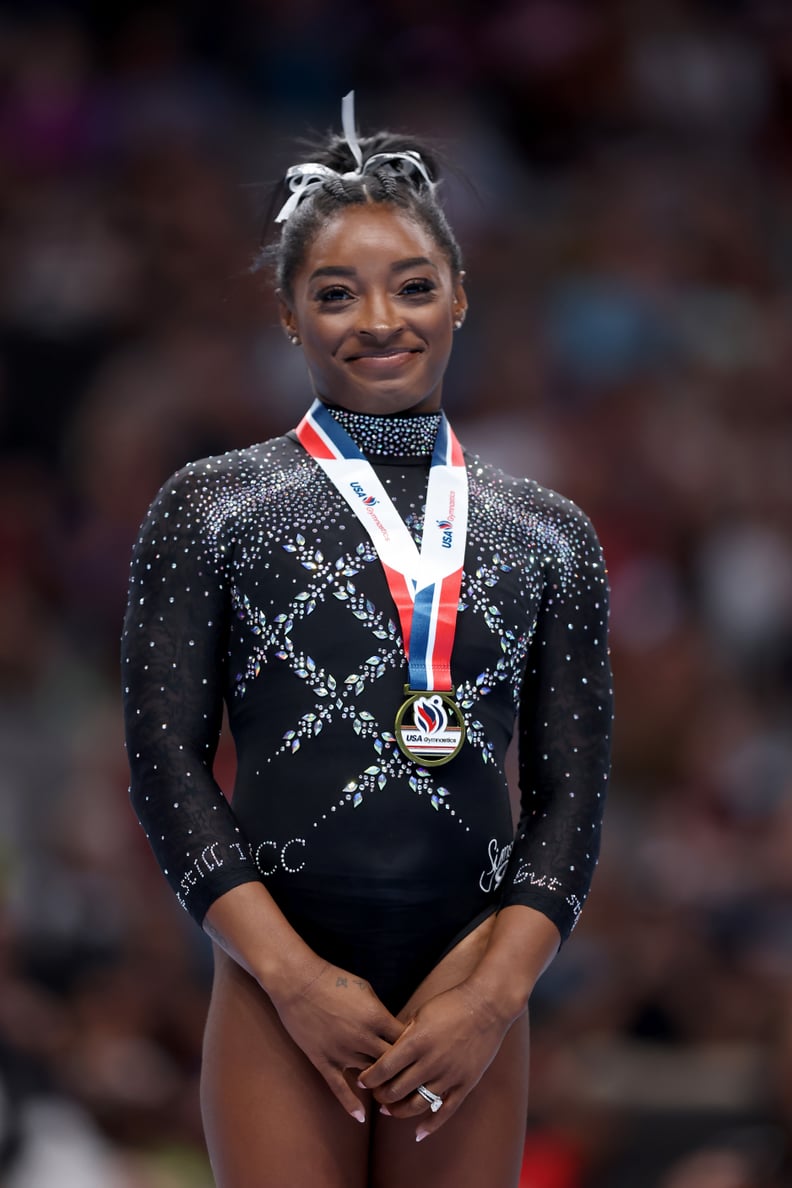 Simone Biles's Butterfly Hand Tattoo
On the back of her right hand, Biles has a tattoo of two tiny butterflies. She likely got the design sometime in 2023.