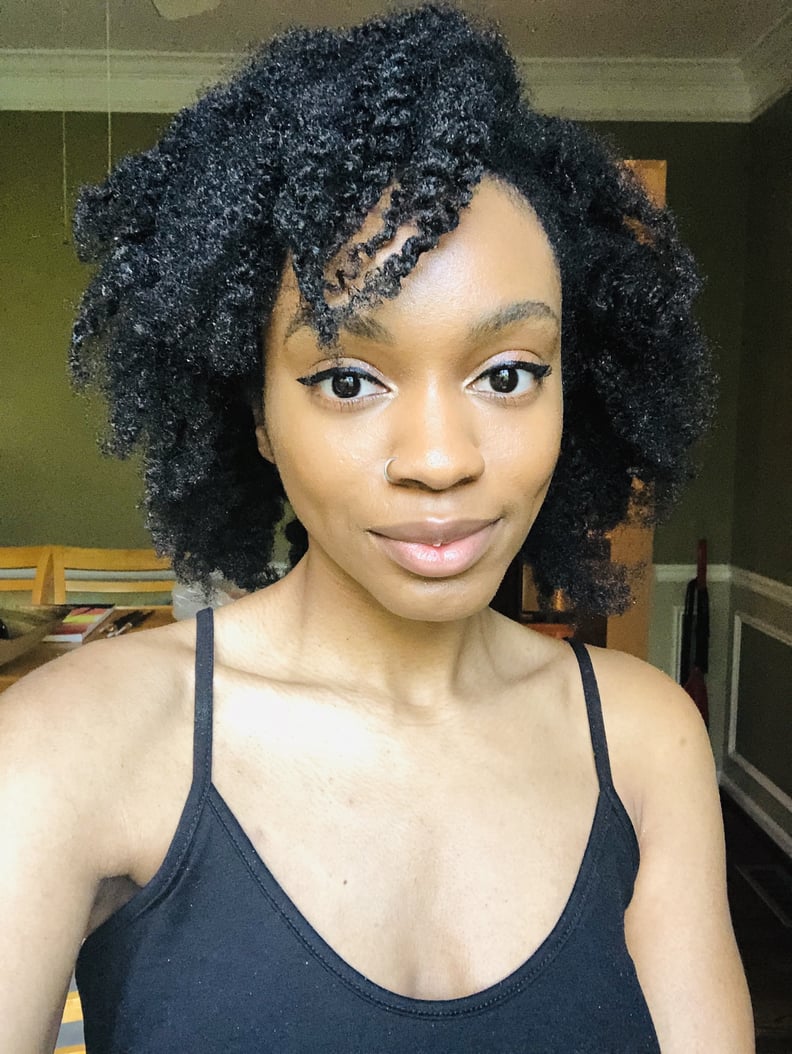 POPSUGAR Photography | Danielle Jackson
POPSUGAR Photography | Danielle Jackson
As POPSUGAR editors, we independently select and write about stuff we love and think you'll like too. If you buy a product we have recommended, we may receive affiliate commission, which in turn supports our work.
Social distancing is probably the best thing that's happened to my hair in a while. There, I said it. Unlike some of my peers, who have admitted on numerous occasions that the events of the last few months — namely working from home and sheltering in place — have caused them to focus a lot less on hair care, I've noticed that social distancing in the wake of the pandemic has motivated me to put a lot more effort into my hair-care journey.
Just to give a little background, before mostly being bound to the house, I typically wore protective styles like braids, wigs, and weaves. While that's definitely OK, a major problem I had with this was neglecting to properly moisturize and take care of my hair while it was tucked away in these low-maintenance styles. That in mind, I decided to spend a bulk of my time at home over the summer really learning my hair and how it behaves so I can give it what it needs. This goes beyond throwing on a few reparative hair masks every once in a while; I've been able to use this time to create (and commit to) a real wash-day regimen for myself, the result of which is some of the healthiest hair I've had in years.
Read ahead to see some of the hair products I've been leaning on to keep my hair shiny, healthy, and moisturized.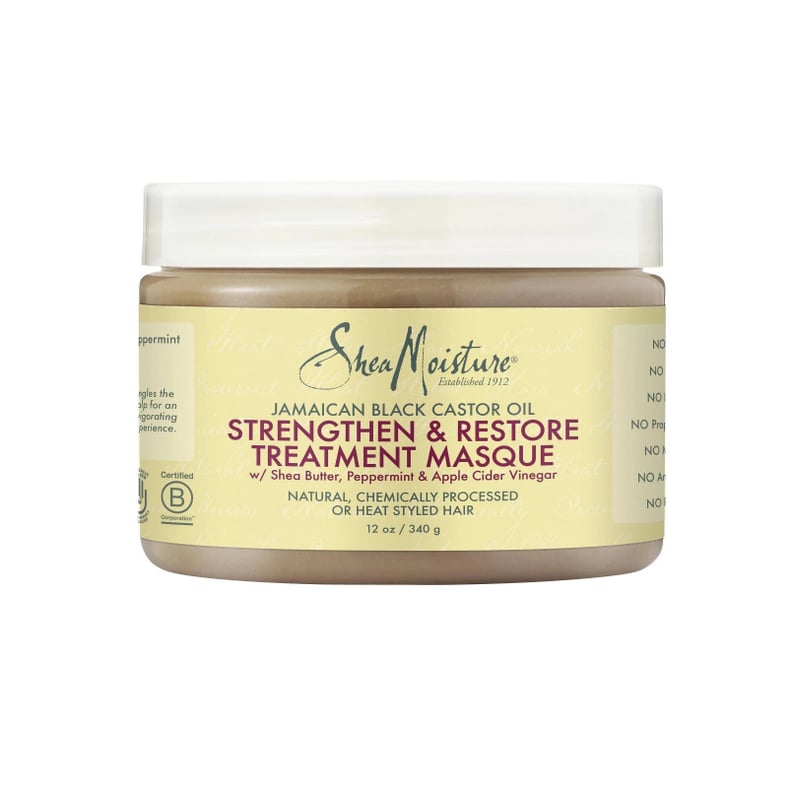 SheaMoisture Jamaican Black Castor Oil Strengthen & Restore Treatment Masque
I've been using the SheaMoisture Jamaican Black Castor Oil Strengthen & Restore Treatment Masque ($12) on my hair as a deep conditioner for more than a year now. It's made with castor oil that helps promote hair growth and prevent breakage, but to get more out of it, I like to throw a few scoops of this into a blender along with a whole banana, jojoba oil, honey, and water to thin the mixture out a little and make it easier to penetrate my low-porosity strands.
This is the mask recipe I've been using for my last handful of wash days, and since trying it out, I've noticed that my hair sheds significantly less, and it also doesn't feel as dried out in between washes.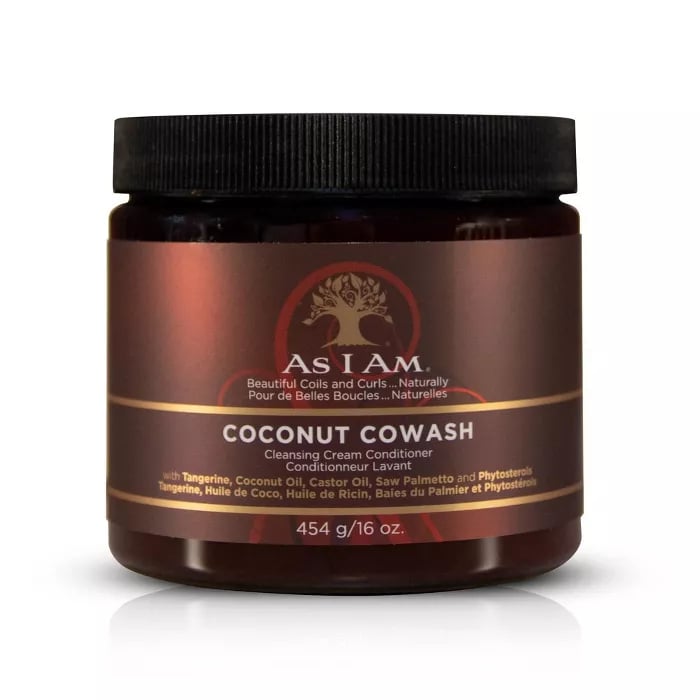 As I Am Coconut Cleansing Conditioner
Shampooing too frequently has proven to be too drying for my already-dry hair, so every other week I like to skip the shampoo and replace it with the As I Am Coconut Cleansing Conditioner ($8) instead. I'm a little heavy-handed when it comes to how much product I typically use, so I love that it comes in a pretty sizable (and affordable) jar that can last me at least two months before I have to replace it.
What I also love is the fact that it's creamy but not too thick, and that even though it isn't a shampoo that actually lathers, I still feel like I'm getting a decent cleanse every time I use it.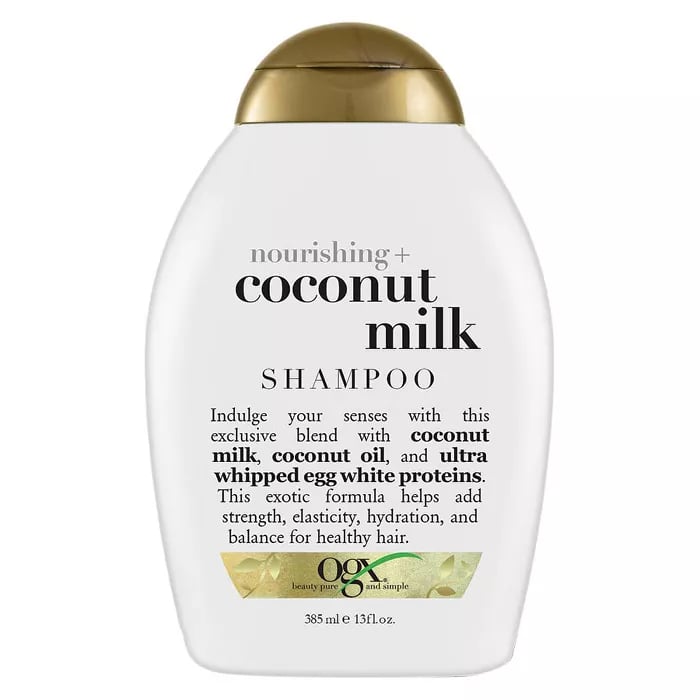 OGX Nourishing Coconut Milk Shampoo
On days that I do shampoo, I like to go in with the OGX Nourishing Coconut Milk Shampoo ($6) — and I generally follow it with the cleansing conditioner noted above. It uses a sulfate-free formula with coconut milk and coconut oil to clean the hair without ever feeling too drying or harsh on my hair.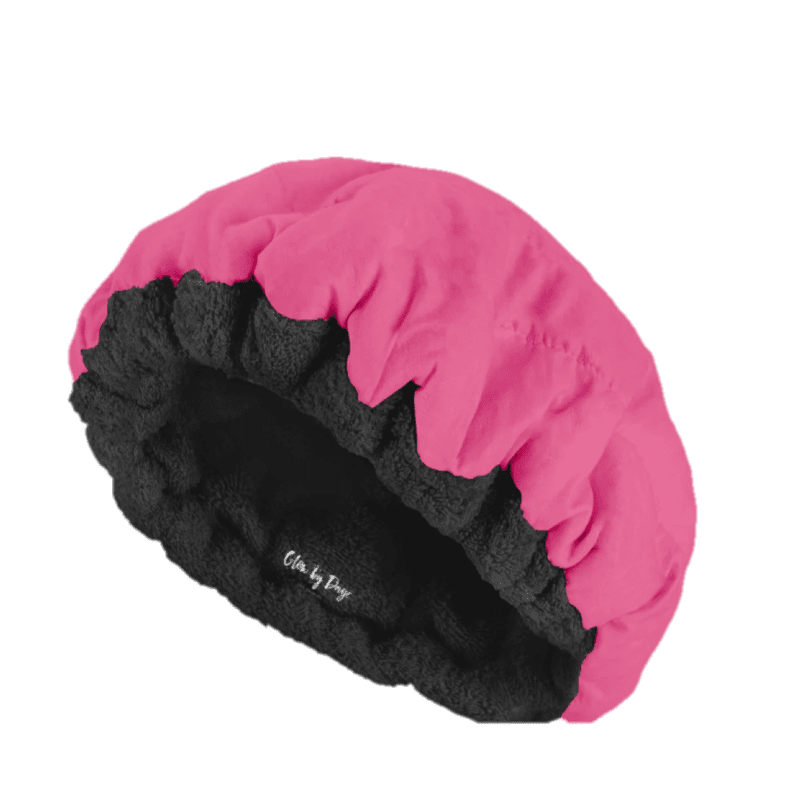 Glow by Daye Conditioning Heat Cap
I received this Glow by Daye Conditioning Heat Cap ($38) in a PR mailer a few months ago, and I fell in love with it the first time I used it. Before the last few months, I haven't always used heat on my hair when deep conditioning because, between the inconvenience of having to sit under a hot dryer for an hour or the noisiness of using a handheld dryer with a bonnet attachment, it always seemed like more of a pain in the ass than I liked for it to be.
This (obviously cordless) bonnet is designed so that you can put it in the microwave for a few minutes and wear it as a deep conditioning cap for 30 minutes to an hour. The secret behind how it stays warm for so long after leaving the microwave is the fact that it's made with flaxseed that helps with retaining heat.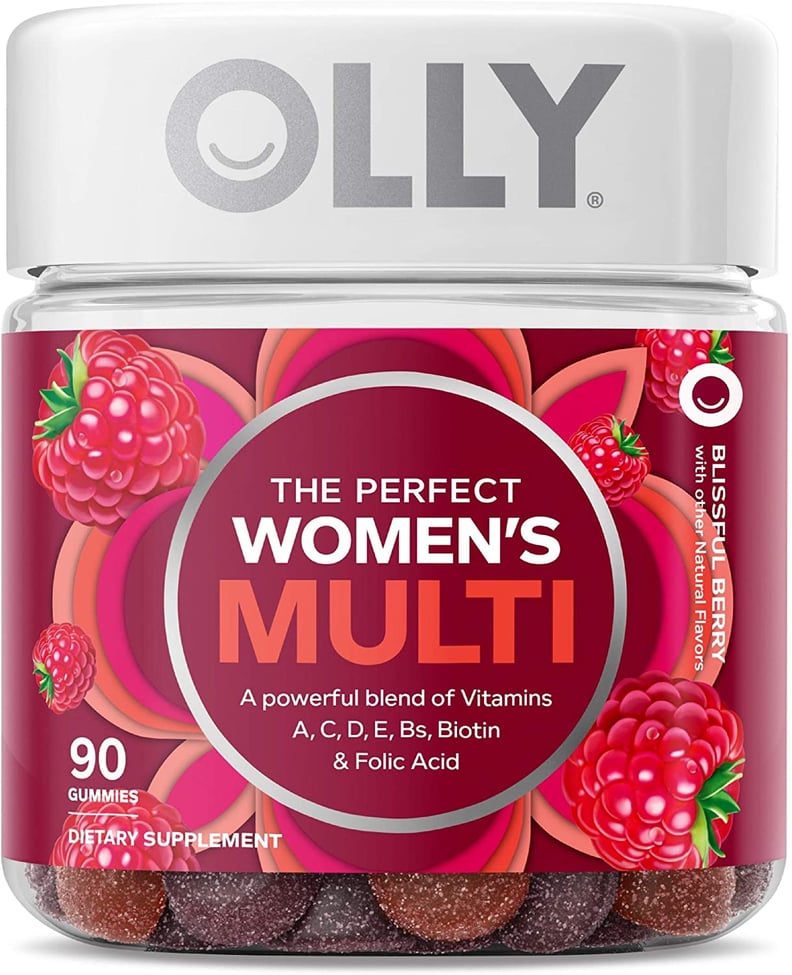 Olly Women's Multivitamins
I realize that a lot of people out there are iffy on vitamins and if they can actually aid in hair growth, but in the five months that I've been taking the Olly Women's Multivitamins ($12), I've noticed that my hair has gotten a lot stronger, and has even grown faster than it ever has. They're gummies containing a mix of biotin, folic acid, and a handful of vitamins, and they're so good that it almost doesn't feel like I'm taking a vitamin when I eat them.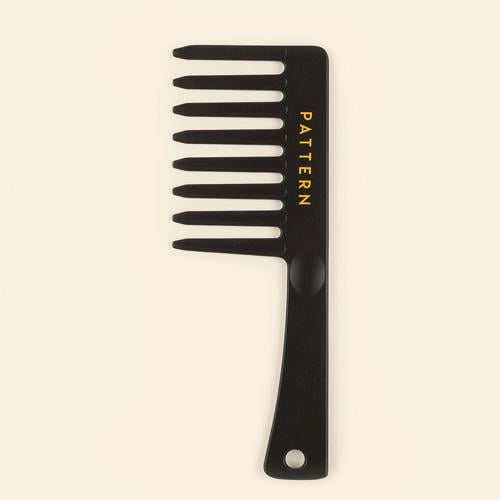 Pattern Beauty Wide Tooth Comb
This Pattern Beauty Wide Tooth Comb ($15) is a life-saver when it comes to detangling, which I generally like to do while my hair is soaking wet in the shower.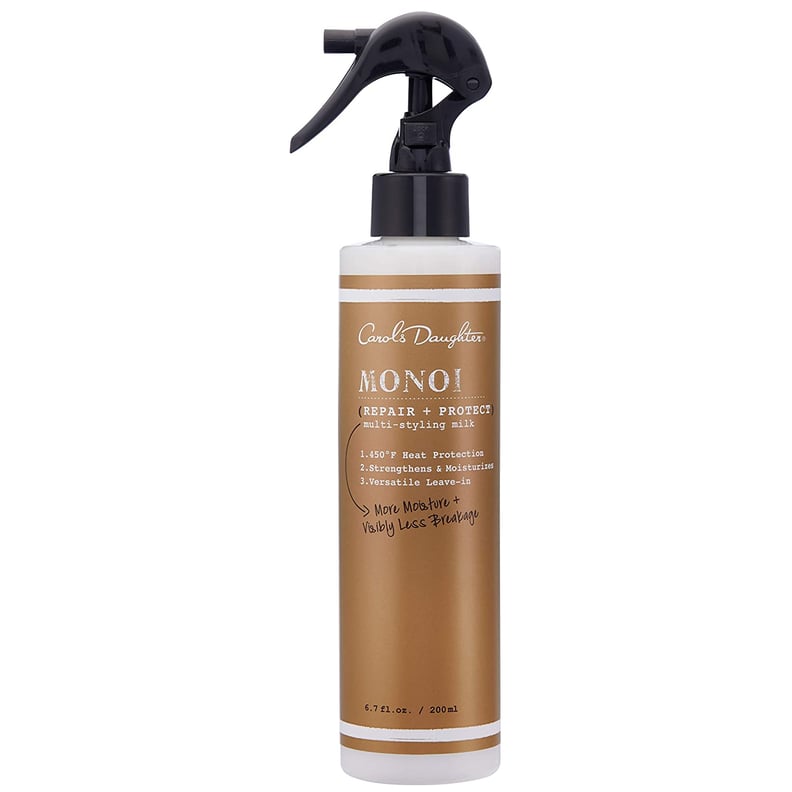 Carol's Daughter Monoi Repair and Protect Multi-Styling Milk
A few months ago I discovered that one huge reason why my hair wasn't "retaining" moisture is because it wasn't being properly moisturized in the first place. This is because I have low-porosity hair that repels moisture (another recent discovery of mine), and most of the products I was using were way too thick to be able to penetrate my cuticles. With that in mind, I swapped out the heavy, buttery conditioners I thought were best for my dry hair with lighter products like the Carol's Daughter Monoi Repair and Protect Multi-Styling Milk ($22).
Not only does it make for an amazing heat protectant, but it can also be used as a leave-in conditioner that doesn't leave my hair feeling heavy or weighed down after applying.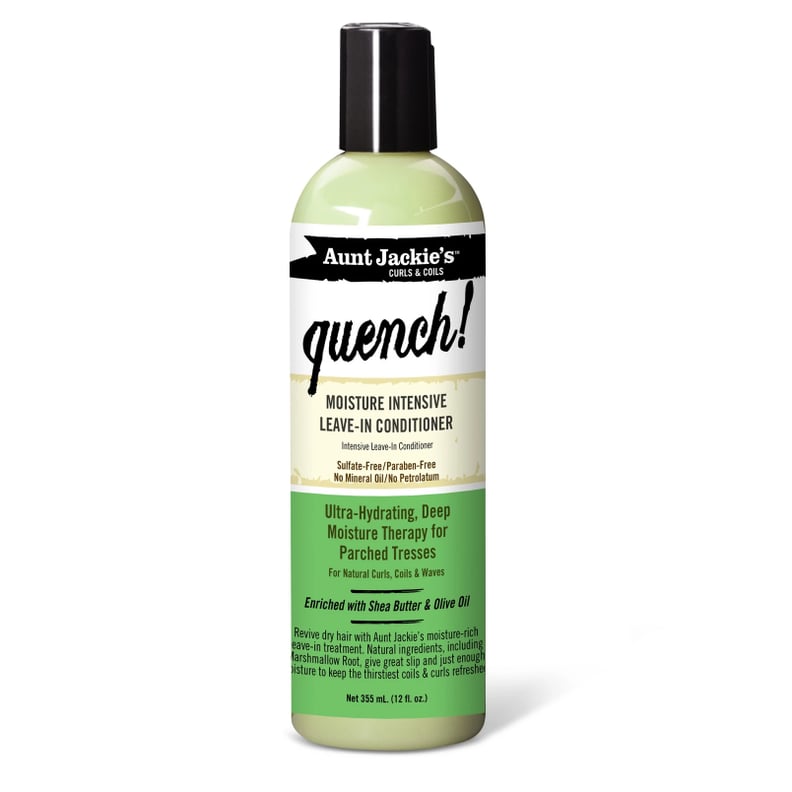 Aunt Jackie's Curls & Coils Quench Moisture Intensive Leave-In Conditioner

Now Solutions Organic Jojoba Oil