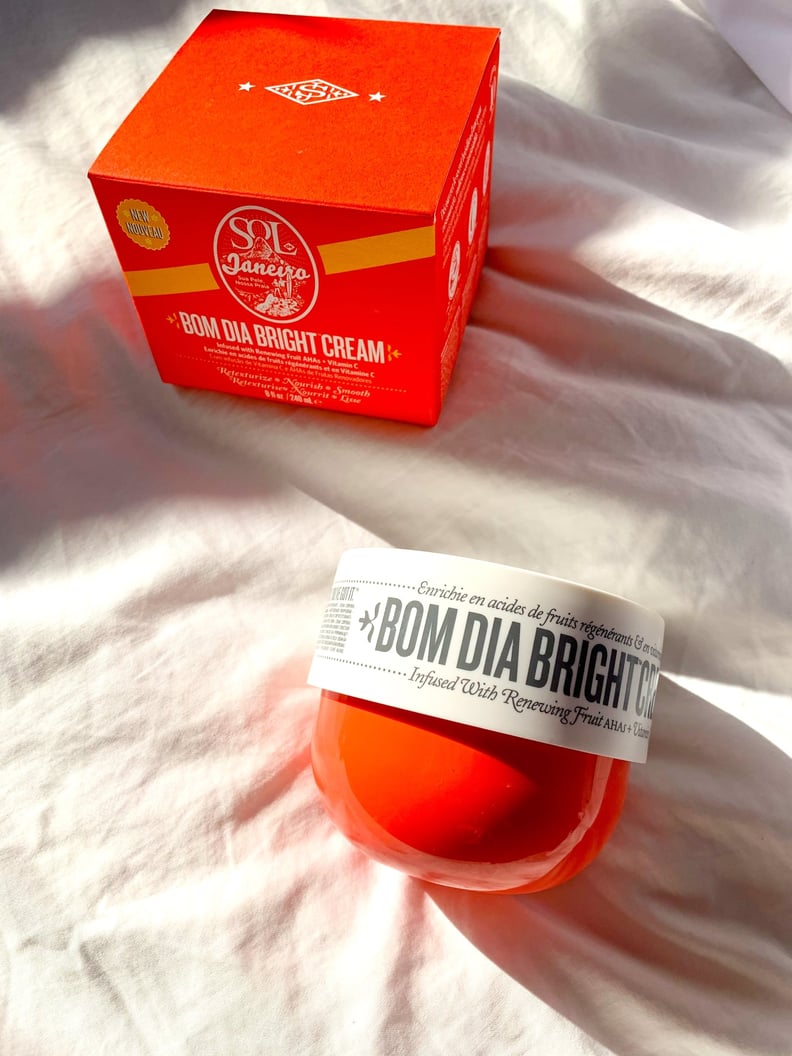 POPSUGAR Photography | Lauren Harano
POPSUGAR Photography | Lauren Harano
Every editorial product is independently selected by our editors. If you buy something through our links, we may earn commission.
When lotion-lovers asked if Sol de Janeiro's Brazilian Bum Bum Cream was worth the hype, beauty enthusiasts everywhere (us included) answered that question with a resounding "yes." The brand garnered a faithful following of fans who couldn't get enough of the tropical scent, so when Sol de Janeiro dropped its latest product, the Bom Dia Bright Body Cream ($20), you could feel the excitement to Sephora and back. Meaning "good day" in Portugese, this rich hydrator guarantees that and so much more.
As someone with uncomfortably dry skin (I blame East Coast winters for that), I was elated to hear about the brand's newest launch. I usually prefer using St. Ives Hydrating Vitamin E and Avocado Lotion because 1) the price; and 2) its ability to absorb into my skin quickly, but after a long winter in New York, I knew I needed a product with much more hydration. The St. Ives lotion also had a subtle scent that didn't overpower my perfume, but I was on the hunt for something bolder. And since the Bum Bum Cream was such a hit, I knew Sol's new lotion had great potential.
First and foremost, this cream soaks into skin in seconds and provides a dewy, velvety finish. Similar to how a Listerine breath strip melts onto your tongue and leaves behind a nose-tingling effect, the Bom Dia follows suit. While there's no denying that the Brazilian Bum Bum Cream has one of the most alluring scents of all, this lotion's fragrance is even richer. A bit more grown-up than its predecessor, this cream features rich notes of black amber plum, vanilla, and jasmine (think: if you were to light a vanilla bean Bath and Body Works candle in the middle of the woods), meaning it's substantial enough to be a perfume in itself. (Note: if you're looking for an unscented lotion, this is not the one for you.)
As for the nitty-gritty, this vitamin-C-infused cream visibly brightens the skin while the fatty acids in the cupuaçu butter provide lasting hydration. The cream is also infused with fruit AHAs, which help to gently exfoliate the skin's texture, meaning that after just one use, you'll feel soft and supple.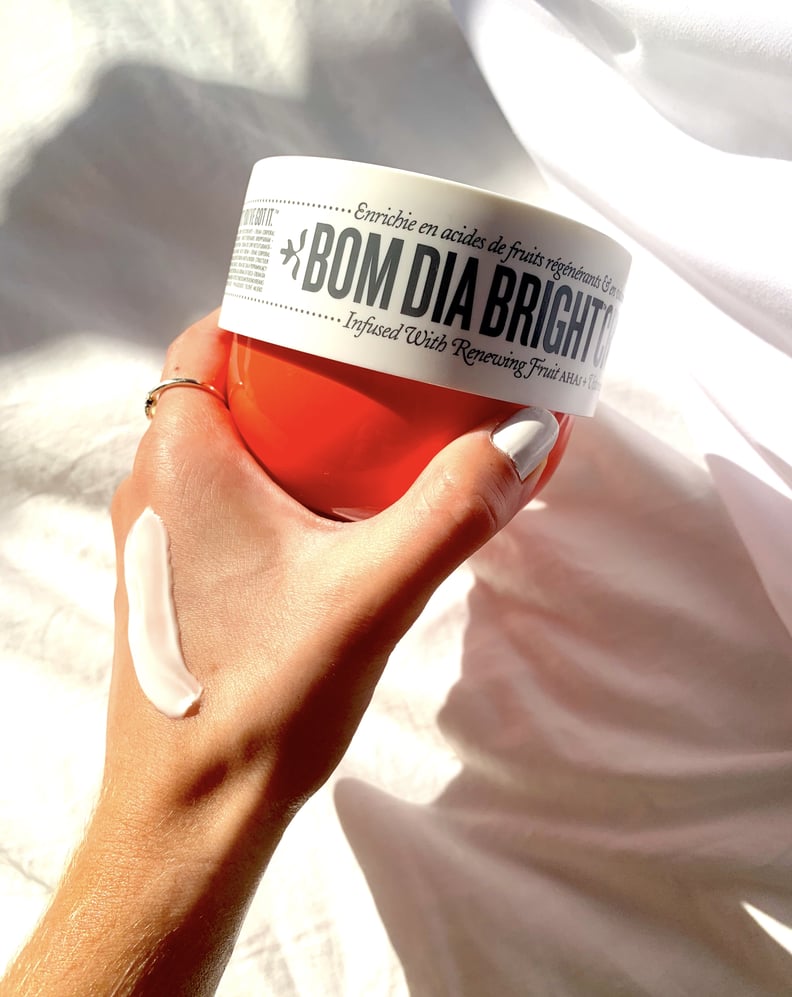 Thanks to the dreamy fragrance, deep hydration, and cute packaging (I'm a sucker for a good shelfie), the Bom Dia lotion is another product in the arsenal that'll keep me coming back for more. If you're ready to hop on the bandwagon of lotion-lovers for Sol de Janeiro, I'll meet you at checkout.
Rating: ★★★★☆