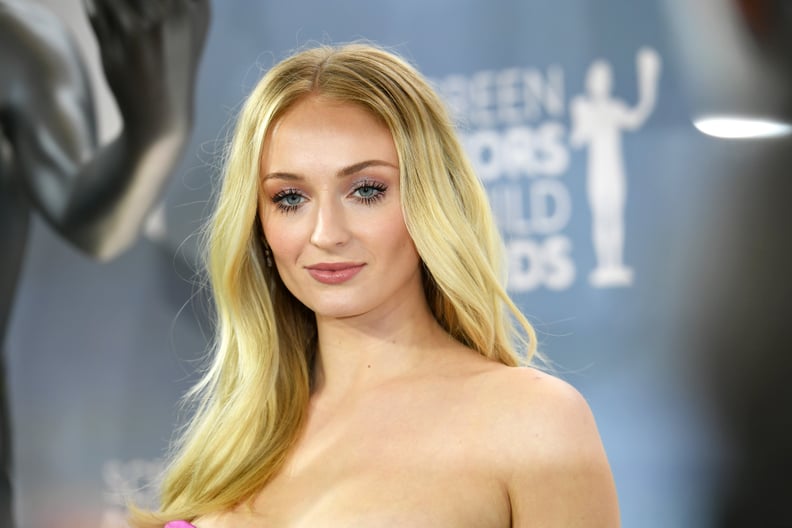 Sophie Turner has an all-new hair color, and it's giving us flashbacks to her Game of Thrones days. Over the weekend, the actress shared a mirror selfie to her Instagram Stories in which she's seen showing off her recently colored red hair, and it's the first time we've seen her as a redhead since she starred in the HBO series.
Turner rose to fame playing Sansa Stark for eight seasons on Game of Thrones. Though she was best known for wearing her hair red at the time, a childhood photo that she shared to Instagram back in 2018 revealed that her natural hair is actually a golden-blond color that she's been wearing since the show's official wrap in 2019.
We're not sure what prompted Turner's hair-color change this time around — it's very possible that it could be for another upcoming role — but considering rusty red hair has been one of spring's most popular hair colors this year, it could also just be her way of jumping on the bandwagon. Either way, it's definitely a change we're welcoming with open arms.