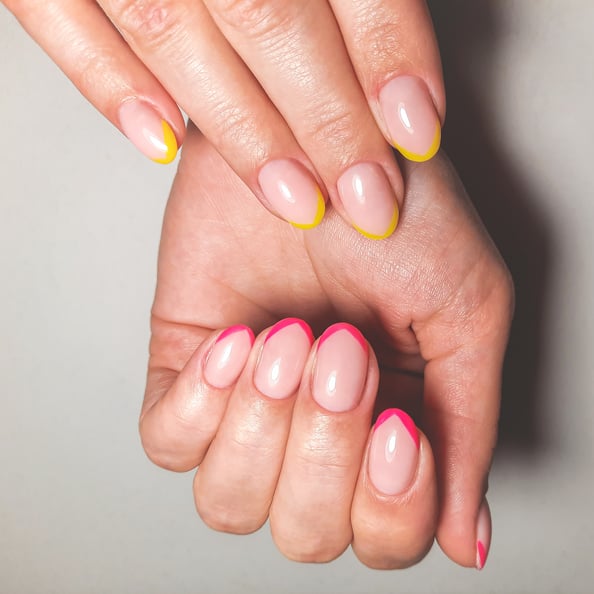 The split french manicure is a popular choice for summer.
The nail trend uses two colors for the line on the tip.
You can customize the french manicure to fit your style.
French manicures are the It nail-art trend right now. They can be minimal or maximal, colorful or understated, traditional or completely personalized — the choices are abound. If you typically like to put a fun spin on your nails, the newest iteration goes by the name of the split french manicure, and with it, the possibilities are limitless.
At first glance, the split french manicure looks like your average french mani with a line of color at the edge of the nail, but upon closer inspection, you can see that the colorful strip is actually divided in two, right down the middle. With the split french manicure, half of the french tip is painted on in one nail polish color and the other half in something different.
You can pick a two nail polish color scheme for the whole manicure or alternate colors of each hand. Choosing bold shades will make your nails stand out, but you can also use more neutral hues, like white, beige, black, and tans for a subtler approach. Either way, paired with the neutral base nail polish color on the rest of the nail, the look will pop.
The colorful split french manicure trend has summer written all over it. Keep reading to get inspiration to take with you to the nail salon for this fun nail-art trend.