Easy Halloween Nail Art in Just 5 Steps? Sign Us Up For This Stitched Manicure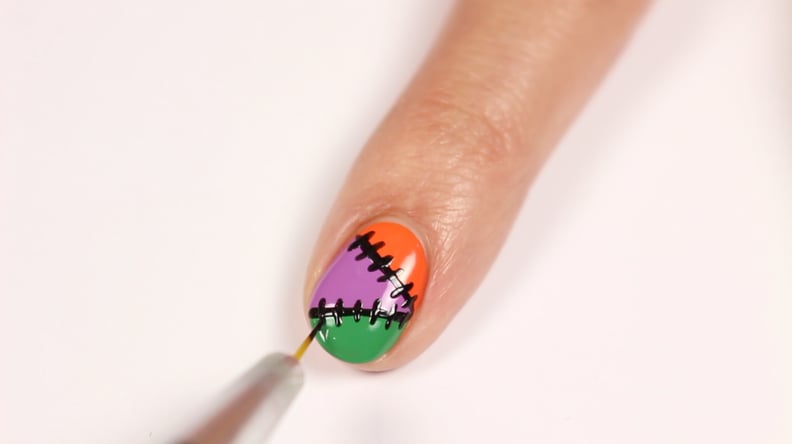 Sally Hansen
Sally Hansen
As POPSUGAR editors, we independently select and write about stuff we love and think you'll like too. If you buy a product we have recommended, we may receive affiliate commission, which in turn supports our work.
Maybe you've picked up nail painting these past few months. Maybe you want to dabble in a new kind of Halloween costume this year. Maybe, just maybe, you're looking for something to keep your hands away from your eyes and out of your mouth while watching Fright Night . . . for the first time in forever.
No matter what Mistress of the Dark spirits compelled you to search for "Halloween nail art," there's no better design for the ghoulish holiday than one that's fun and freaky — but easy as hell to do. To help us with the former, we enlisted Hannah Lee, a manicurist and ambassador for Sally Hansen.
"I wanted to do a nail-art look that was sweet but with a tad of spooky, so I took inspiration from creepy scarecrows, Frankenstein, and patchwork designs to put together this stitched Halloween look," she told POPSUGAR.
The end result? This five-step, so-easy-your-grandma-could-do-it manicure. Using the new Sally Hansen x Sour Patch Kids collection, plus a few key nail-art tools, Lee is walking us through the play by play ahead. (Just be forewarned: It's scary good.)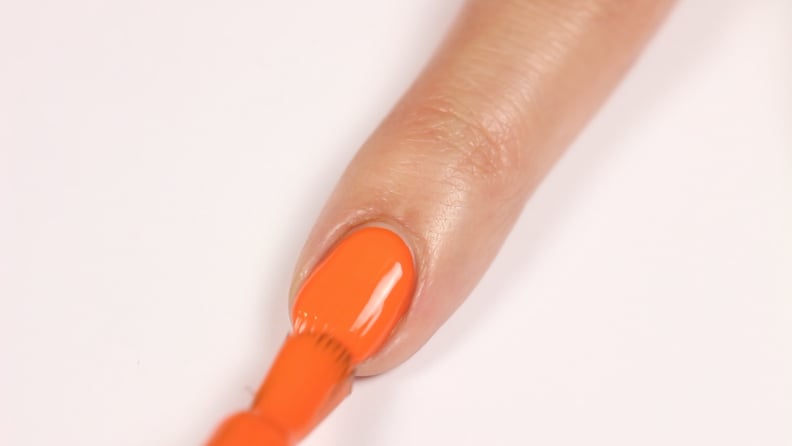 Step 1: Apply Your Base Color
First, lay down your base — and what better way to start a Halloween nail-art tutorial than with October's titular color? Choose an opaque, bright orange polish like the Sally Hansen x Sour Patch Kids Insta-Dri in Pump-kid ($4) used here. (Got a flair for the dramatics? Opt for a blood red shade instead.)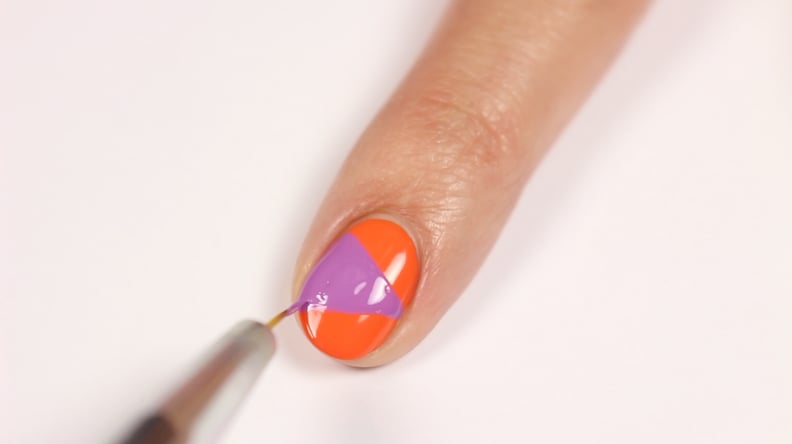 Step 2: Draw a Triangle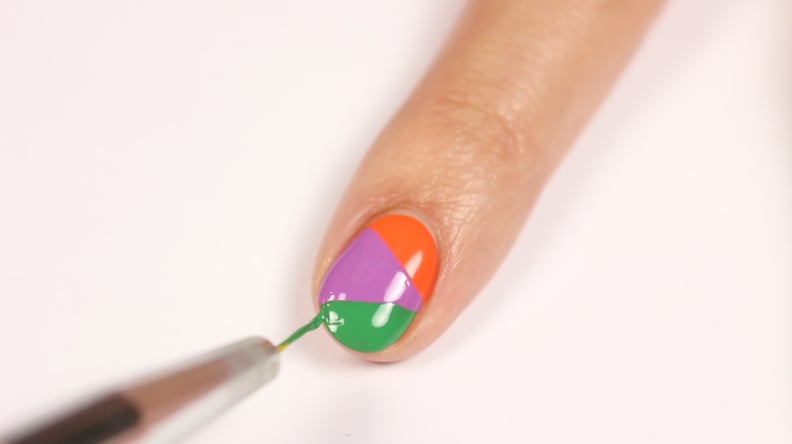 Step 3: Color Your Tips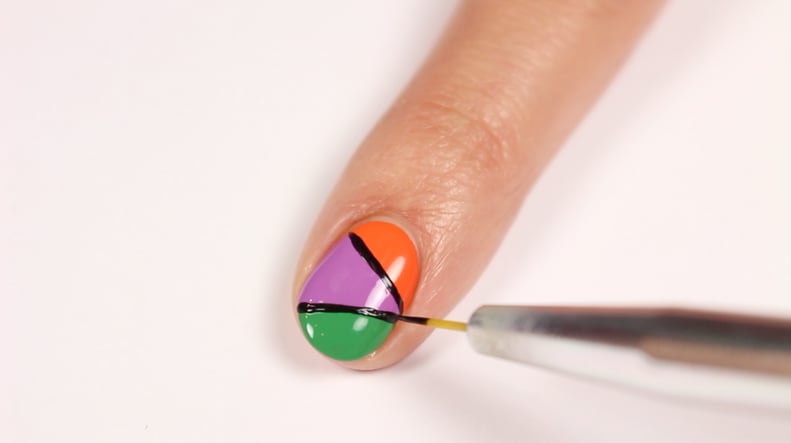 Step 4: Line It Up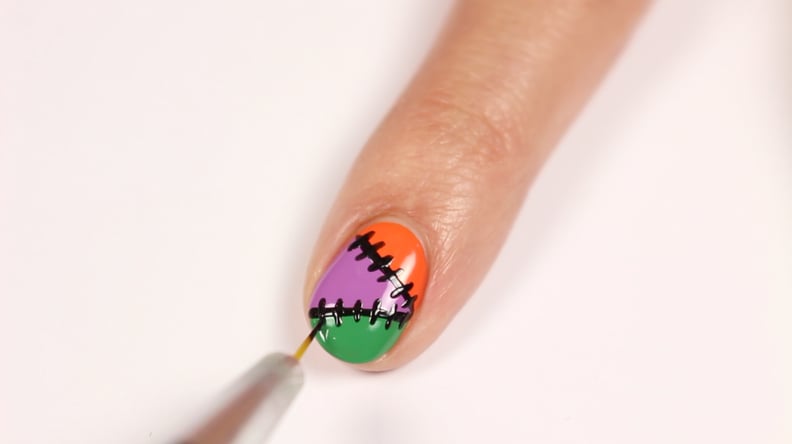 Step 5: Add the Finishing Touches
To create the classic Frankenstein "stiches" effect, use your same small brush and black polish to draw small vertical dashes across your two black lines. Finally, top off your spooky nail-art look with a clear topcoat; we like the Tenoverten The Shield Top Coat ($18).
Make a few polish mishaps? Erase any off the skin with the Olive & June Clean-Up Brush ($8).