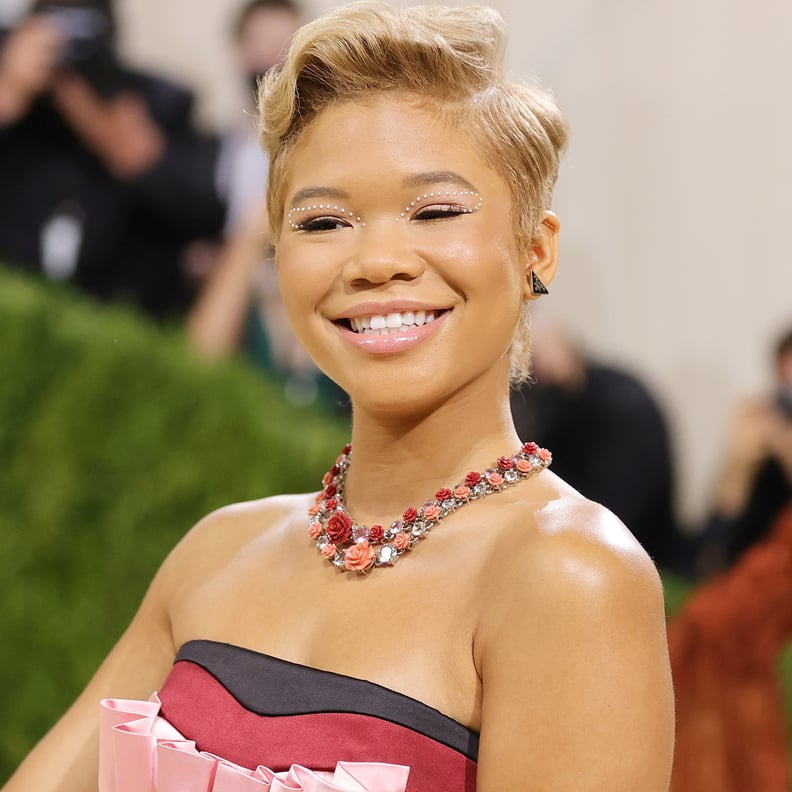 Like the countless galaxies across the universe, Storm Reid's tattoo collection continues to expand, and her latest addition has a heartwarming cosmic backstory. Inspired by the phases of the moon on the day they were each born, Storm and her older brother Josh got matching moon tattoos on the backs of their forearms.
"To the moon and back with my brother 100 times over // got what the moon looked like on the day we were both born. a waxing crescent & a waning gibbous [sic] 🌖🌒 🤞🏽," Reid captioned an Instagram post on Sept. 28.
The moon tattoo, done by celebrity tattoo artist Daniel Winter aka winterstone on Instagram, sits just a few inches above Reid's lightning bolt tattoo, one of two pieces of ink she acquired on her 17th birthday last year. The Euphoria star received her first tattoo — "Matthew 17:20," a verse from the Bible that holds a special meaning for her — a year earlier on her 16th birthday.
On her Instagram Stories, Reid shared that the moon was in a waxing crescent phase when she was born on July 1, 2003. On her brother's birthday, on April 10, 2001, the moon was in a waning gibbous phase, so it only made sense to combine the two into one beautiful cosmic tattoo. As far as we can tell, this is the first matching tattoo Reid has gotten with a family member, and we can't wait to see what she has planned for her next one. Sneak a peek at the moment she and her brother got inked ahead, and check out some more brother-sister tattoo inspiration here.