Exactly How Belly's Beauty Look Came Together in "The Summer I Turned Pretty"
As POPSUGAR editors, we independently select and write about stuff we love and think you'll like too. If you buy a product we have recommended, we may receive affiliate commission, which in turn supports our work.
Even if you haven't been a teenager in years, there's something about "The Summer I Turned Pretty" that makes you long for young summer love, the kind that usually begins and ends near a Skee-Ball machine or ferris wheel. Even if we'll never get the kind of love triangle plaguing main character Isabel "Belly" Conklin (played by Lola Tung), we'll settle for her low-key summer beauty look.
We know we're not alone. In fact, we'd say "TSITP" is continuing to rival "Stranger Things" on TikTok; videos replicating the breezy aesthetic of Belly's hair and makeup at her summer house in the made-up town of Cousins have taken over FYPs. The thing is that there's nothing particularly unique about it: a swipe of tinted lip balm, a dollop of sunscreen, and maybe a little mascara, and the look is complete. And yet, we don't care — we're in it for the vibe, and Belly's is one that might make you feel like you're having the most memorable summer of your life, even if you aren't at all.
Still, you can't channel this story's main character without knowing all of the facts, so we uncovered them for you. Ahead, the show's makeup department head Tara Sall reveals the stories and products that will help you officially enter your "Belly Era" this summer.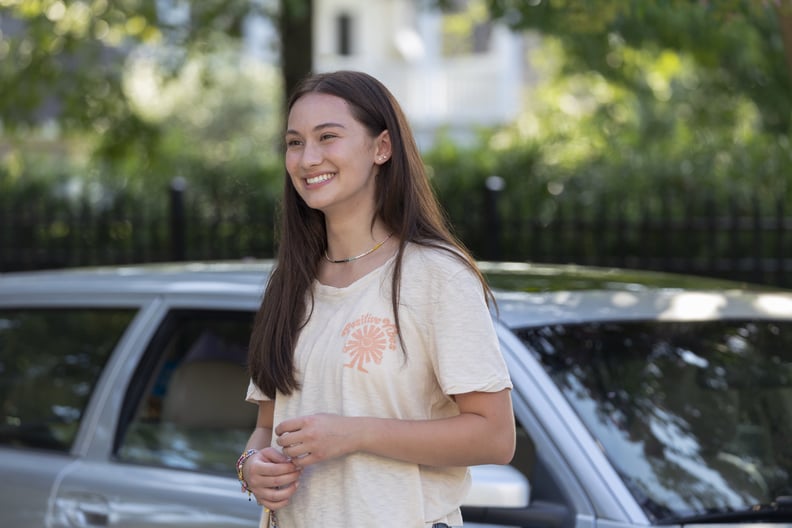 Behind Belly's Everyday Makeup Look
If we learned one thing from "The Summer I Turned Pretty," it's that book adaptations are always better when the author is at the helm. Jenny Han, the original mastermind behind the book trilogy the show is based on, had a clear vision for how her characters would translate on screen, especially Belly. Makeup artist Lindsay Irish-Desarno, who originally led the department at the start of filming, worked with Han to create Belly's realistic, soft makeup look.
Sall says that Tung's BTS prep always included eye patches like the Live Tinted Rays Copper Eye Masks, Supergoop! Unseen Sunscreen for her face, and Sun Bum Sunscreen Lotion for her body. As for her makeup, the team relied on the Makeup by Mario Master Mattes Eyeshadow Palette, especially the darker colors that work well as a soft liner. When they wanted a stronger eye look, they used the Stila Smudge Stick Waterproof Eye Liner in Damsel. If you really want to capture that #BellyCore aesthetic, you'll need the Burt's Bees Tinted Lip Balm in Rose and the Laneige Lip Glowy Balm in Berry.
Fans of the book will also know that Belly is a sucker for a good snack, so it's no surprise this character detail was brought to life in the show, too. Belly's treat of choice: Cheetos. So what's the pro secret behind this movie magic? "We had actual ground-up Cheeto standing by to add more onto her fingers," Sall says. "Digging around in a bag of Cheetos is still the best way to get cheesy fingertips."
The Exact Lipstick From Belly's First Date
Even without a first date on the calendar, we — and just about every other "TSITP" fan — have been asking Sall to reveal the lipstick Belly borrows from Susannah (played by Rachel Blanchard) for her date with Cam (played by David Iacono). "It is from the Maybelline Color Sensational Made For All Lipstick, and the shade is Pink For Me," she says. "We ended up having to buy multiples, and I searched all over for a copy and ended up finding one at the grocery store." Like Sall implies, this lipstick shade is not the easiest to hunt down, but you can still score the exact shade on Amazon.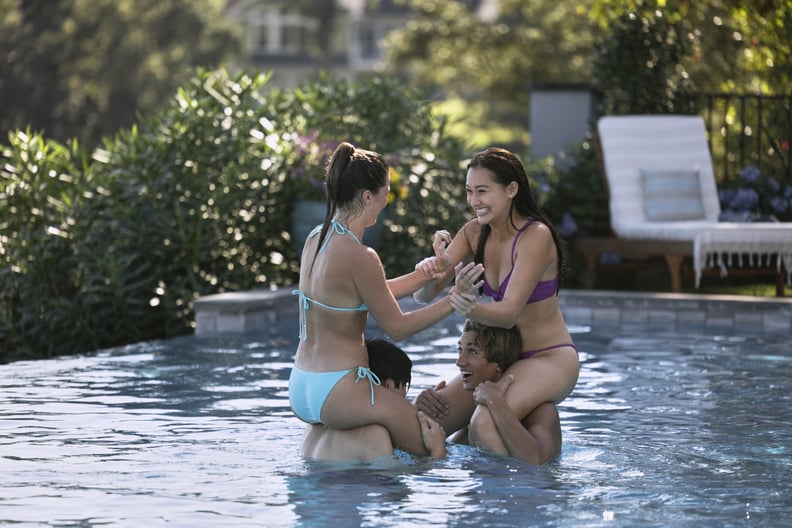 How BFFs Belly and Taylor Influenced Each Other's Makeup
Like real-life best friends, Taylor (played by Rain Spencer) and Belly influenced each other's makeup looks in the show. "When I was designing Taylor's look, I kept it natural, but used subtle elements to contrast with Belly," Sall says. "Taylor almost always had some kind of shimmer when Belly was more matte." For example, when Belly would be wearing a product, like Burt's Bees Lip Balm in Rose, Taylor would be in something similar, but more glossy, like Rosebud Salve. Taylor always encouraged Belly to step out of her comfort zone at Cousins; it's this influence we see permeate Belly's choices throughout the series as we watch her look evolve.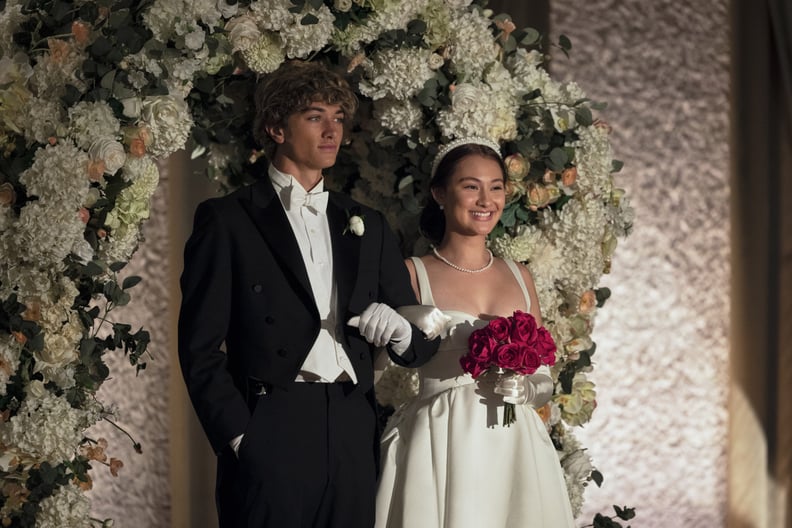 The Romantic Inspiration For Belly's Deb Ball Look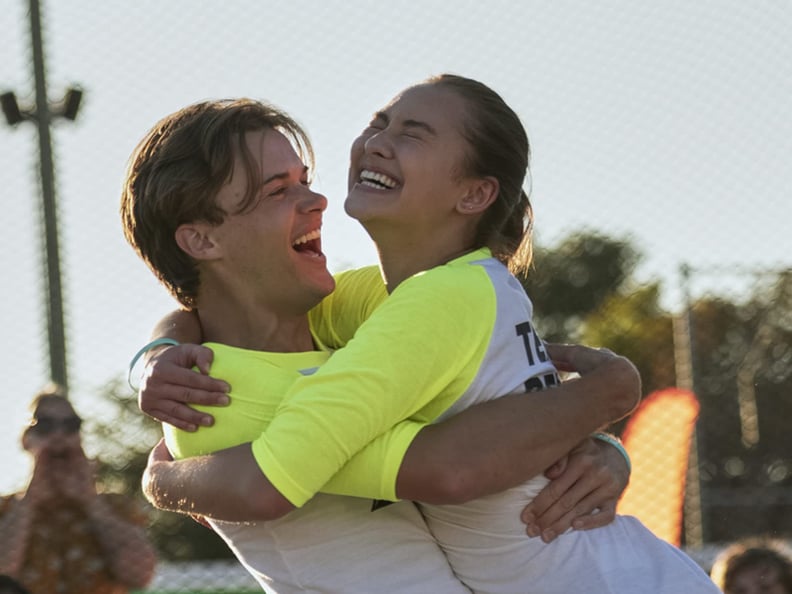 The Products Behind Belly's Winning Volleyball Tournament