Who Belly, Conrad, and Jeremiah End Up With in the Summer I Turned Pretty Book Series
"The Summer I Turned Pretty" returned to Amazon Prime Video for season two on July 14, and we're so happy to revisit the pristine sandy beaches of Cousins Beach and Susannah's beautiful beach house with the Conklins and the Fishers.
Based on the popular YA trilogy by Jenny Han, which includes "It's Not Summer Without You" and "We'll Always Have Summer," the series takes us into the lives of two families who spend every summer together in a fictional Massachusetts town called Cousins Beach because their moms are best friends. Laurel's kids, daughter Belly and older brother Steven, are best friends with Susannah's sons, Conrad and Jeremiah. Conrad has had Belly's heart since she was 10, but it's his younger brother Jeremiah who's more willing to openly return her feelings and doesn't play games. Caught between the love of two brothers, Belly is forced to figure out who she really wants. Told primarily over the course of the warmest months of the year, the series serves as a coming-of-age story for the teens in both families.
There are a lot of major differences between the series and the show, and while it's still hard to tell who will end up together, here is each character's fate if the show stays true to the books.
01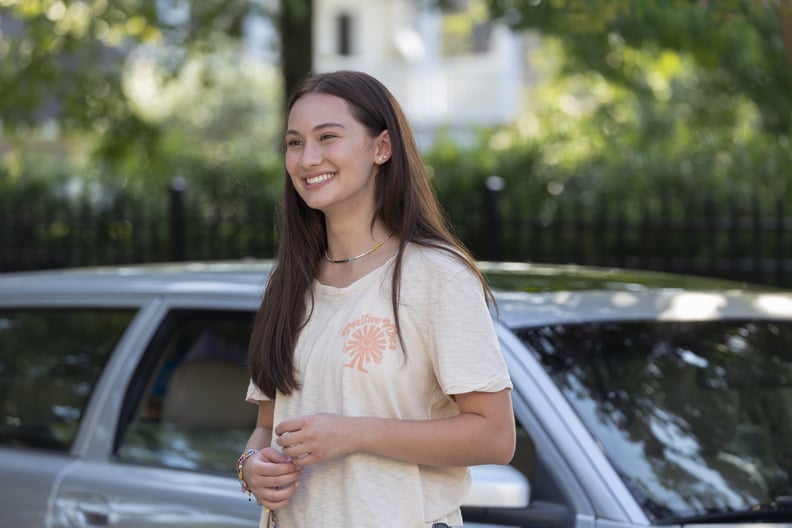 Who Does Belly End Up With in the Books?
Belly has loved Conrad for a lifetime it seems, but he's kept his feelings to himself, choosing not to do anything to change their dynamic. After the summer she turns 16, they give their relationship a try, but amid family drama and Susannah passing away, Conrad pulls away and tells Belly to be with Jeremiah instead.
In the final book, "We'll Always Have Summer," Belly and Jeremiah become a serious couple and even go to the same college. When Belly discovers he hooked up with someone else while they were on a break, she breaks up with him. He begs her to take him back and proposes, to which she agrees, much to her family's chagrin. They plan for their wedding to be at Susannah's beach home at Cousins, but when Belly finds out Conrad is living there, old feelings begin to resurface and she realizes he's always been the one.
Belly and Jeremiah call it quits, and she studies abroad in Spain, where she starts getting letters from Conrad. They eventually become a couple again, and the book ends with a torrential downpour on their wedding day as they jump into the ocean in their tux and gown.
02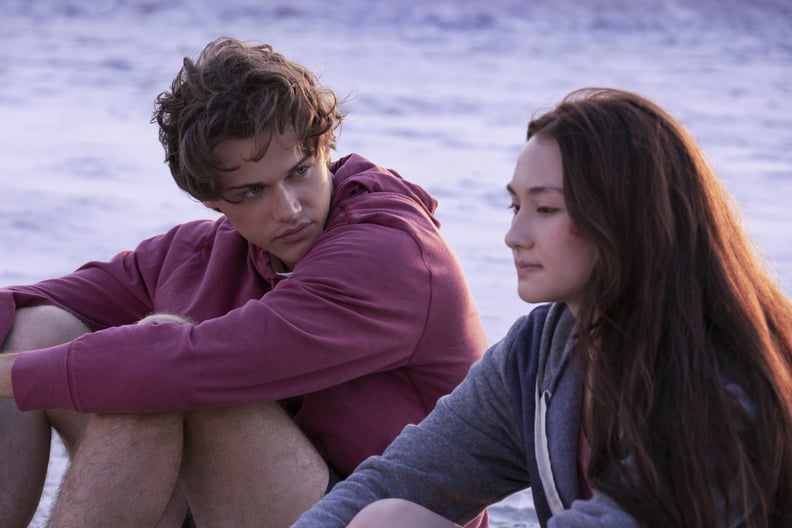 Who Does Conrad End Up With in the Books?
Conrad dates around over the course of the series, particularly because he thinks he can't be with Belly. He gets cozy with his ex-girlfriend Aubrey after Susannah's funeral, and while at Stanford, he has a no-strings-attached fling with a woman who realizes he's not as into her as she is into him.
In book two, he has a hard time adjusting to life after Susannah's death and does all he can to push his loved ones away, including Belly. After catching Belly and Jeremiah kissing, he tells her to choose Jeremiah . . . that is until he learns about their pending nuptials and finds her staying at Cousins.
After some time apart and discovering that Belly and Jeremiah never got married, he starts to slowly reach out to Belly while she's abroad in Spain. By the end of book three, they're finally together and married.
03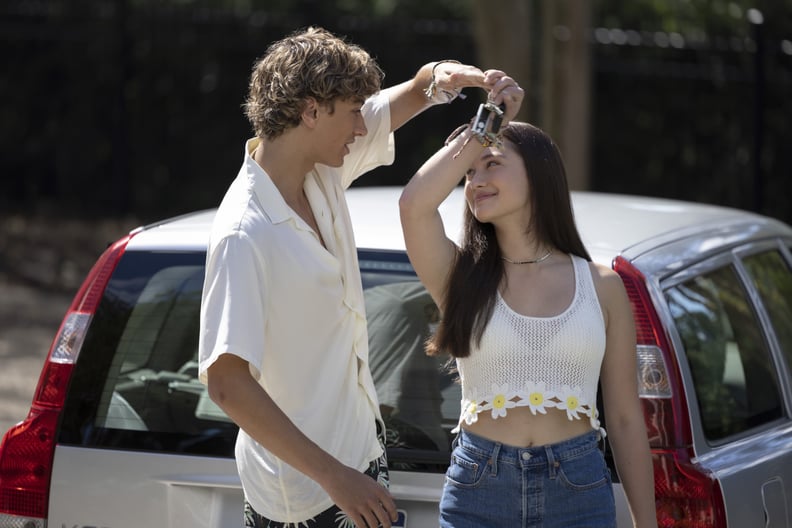 Who Does Jeremiah End Up With in the Books?
Jeremiah is a flirt from the very beginning. He steals Belly's first kiss in an effort to make her best friend, Taylor, jealous. He develops strong feelings for Belly, despite knowing she loves his older brother. Even though they're pushed together from the beginning, they don't end up together at the end, choosing to remain friends. Instead, Jeremiah's dating life is ambiguous by the end of the books, which find him at Belly and Conrad's wedding with an unnamed date on his arm.
04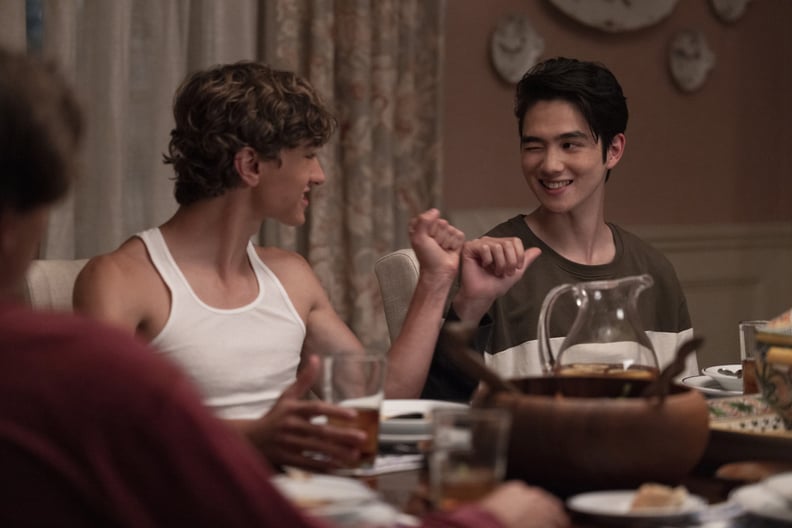 Who Does Steven End Up With in the Books?
Steven doesn't have a huge presence in the books, at least not with any strong romantic developments — in fact, he's not even in book one all that much because he leaves Cousins to go on a road trip with his dad to tour various colleges. Fans will just have to watch the show to find out how Steven's romantic prospects shake out.
05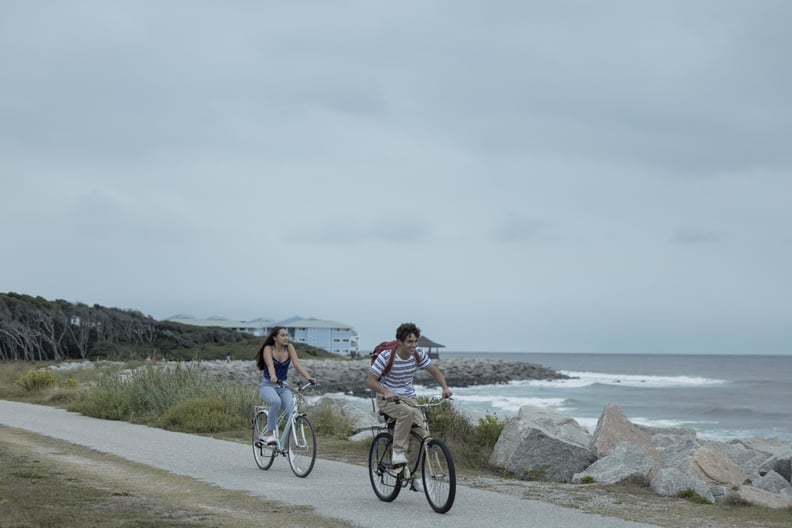 Who Does Cam End Up With in the Books?
Cam and Belly have a short fling in book one after he's the first one to call her beautiful. Unlike in the show, he is not her first kiss, but he does soon realize she has her heart set on one of the Fisher boys and breaks up with her. We don't see him in the later books.
06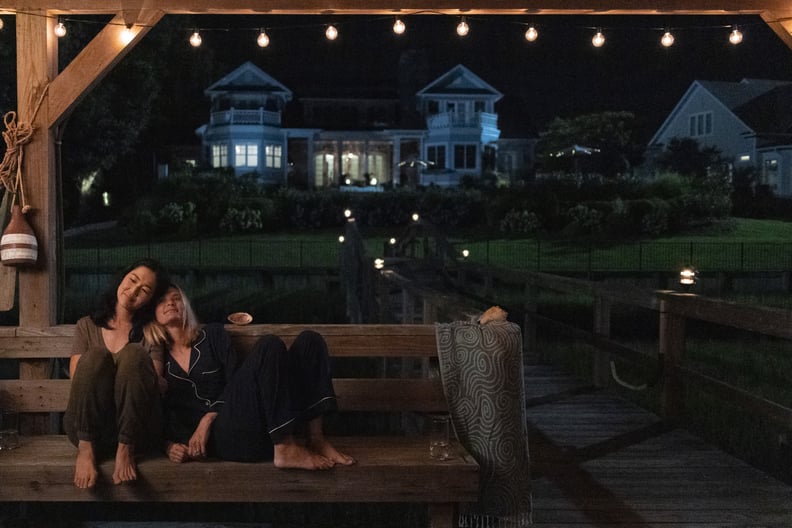 Who Do Susannah and Laurel End Up With in the Books?
Susannah dies from cancer between the first two books. Before her passing, her relationship with Conrad and Jeremiah's father doesn't improve as much and we don't see her love life progressing any further.
Laurel also doesn't receive a romantic storyline in the books, although she is divorced from Belly and Steven's father like she is in the show. Her and Susannah's strong friendship and their bonds with their kids are the extent to which we see any character development for them.
07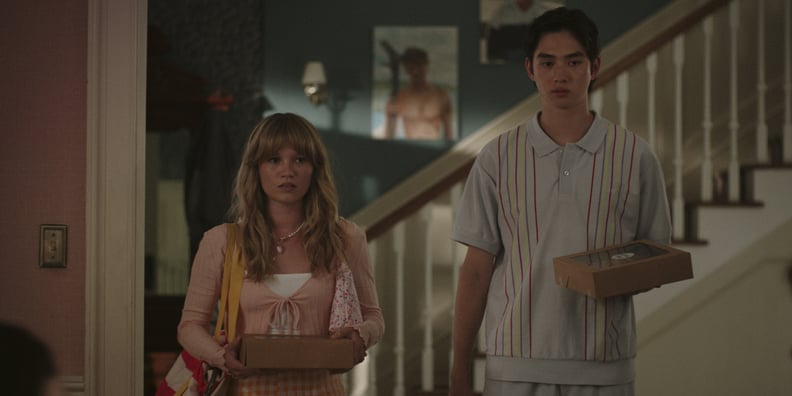 Who Does Taylor End Up With in the Books?
Though Taylor is present as Belly's best friend in the books, she doesn't get a significant romantic storyline during the series. In the first two books, Belly considers Taylor somewhat boy crazy, and they're portrayed more as opposites. In the second book, Taylor gets upset because Belly doesn't want her to come to Cousins to spend time with Jeremiah and Conrad, but they make up by the last book of the trilogy and Taylor is very supportive of Belly and Jeremiah's wedding.