As POPSUGAR editors, we independently select and write about stuff we love and think you'll like too. If you buy a product we have recommended, we may receive affiliate commission, which in turn supports our work.
I grew up in Florida and now live in Los Angeles, meaning direct sunshine is basically as necessary to my survival as food and water. However, my teenage self (who was prone to baking in the sun for hours on the beach) was not as SPF-conscious as my 31-year-old self. So unfortunately, the resulting hyperpigmentation is something I'm now dealing with on the daily.
Because I'm not quite ready to take the leap into the chemical-peel territory, my efforts to fade those dark spots come in the form of at-home products, namely vitamin C. The hard-working ingredient is a potent antioxidant that helps fade hyperpigmentation, improve skin tone, and even out texture. It's a product that I use every morning, followed by a light moisturizer and, of course, SPF.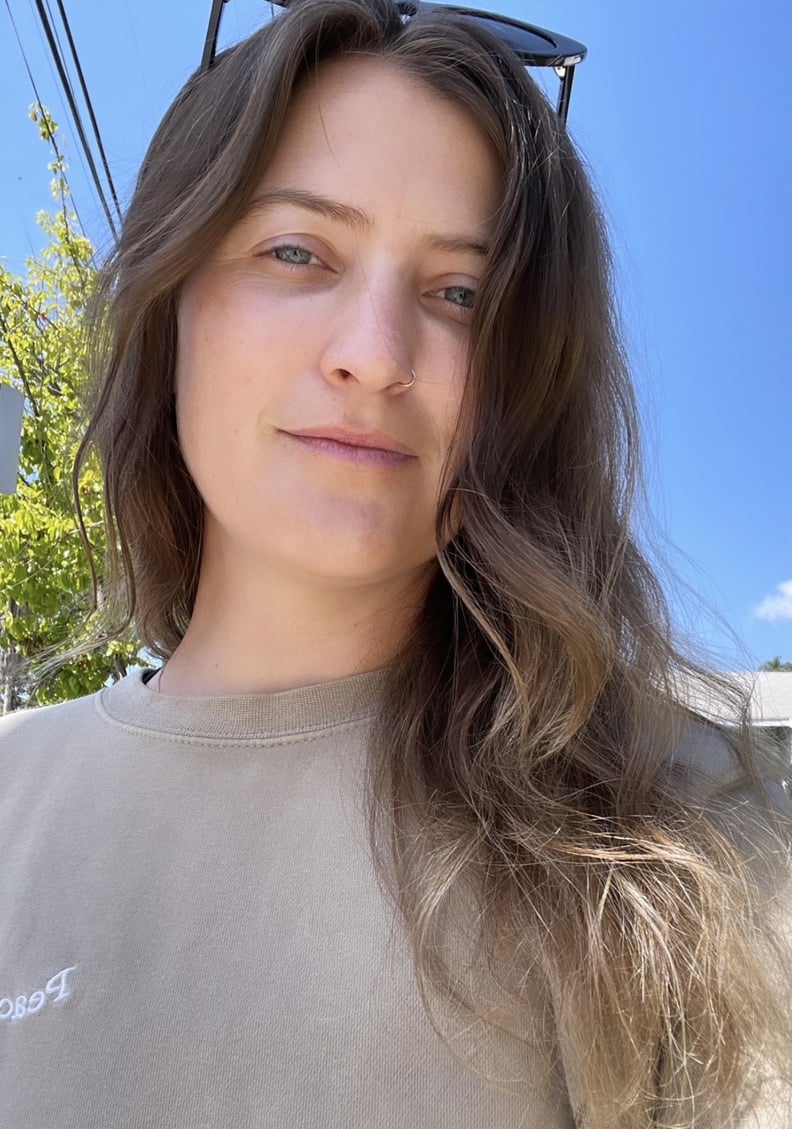 Still, if the last year has taught me anything, it's the beauty of simplicity. I've gone from multistep skin-care routines to a pared-down regimen of just the essentials — and if there's a product that multitasks, send her my way. So when I realized that the Supergoop! Daily Dose Vitamin C + SPF 40 Sunscreen Serum ($46) could basically serve as my entire morning routine in one chubby little bottle, let's just say I was already on board.
This little guy is a true all-in-one: it combines stable vitamin C with SPF 40, plus two percent niacinamide to help even out skin tone. I'll admit, I was a bit worried that it would feel greasy going on — a serum mixed with sunscreen could be a tricky consistency to nail. However, it goes on smoothly and absorbs within about a minute, leaving my skin with a nice, dewy finish.
Plus, since I've been using it, I've spent, um, a lot of time in the sun (sorry to my derm), and I can report back that I've gotten a total of zero burns or redness, and it's helped keep those areas of hyperpigmentation under control and not continue to darken. So simple, yet so effective — just how I like it.