SuperGoop Every Single Face Watery Lotion SPF 50 Review Pics
The Sunscreen That's Perfect For People Who Hate Sunscreen
As POPSUGAR editors, we independently select and write about stuff we love and think you'll like too. If you buy a product we have recommended, we may receive affiliate commission, which in turn supports our work.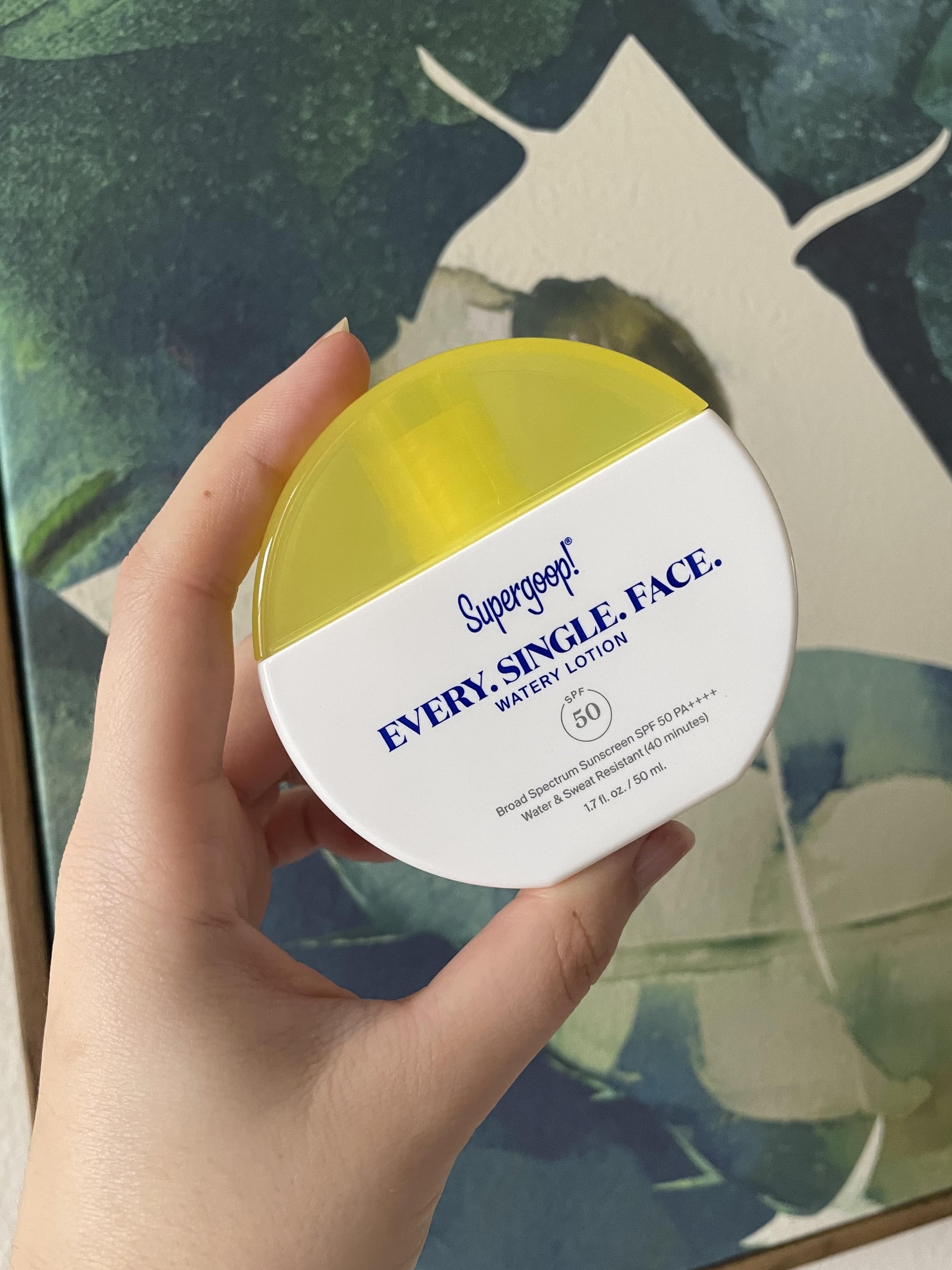 Supergoop!'s Every. Single. Face. Watery Lotion SPF 50 is the brand's latest sunscreen formula.
It's a universal and lightweight sunscreen with UVA and UVB protection.
Here, one editor shares her full review of how well it works.
When I was in high school during the spring months, I would lay in my driveway after school to get a tan and never wore sunscreen. Now, I jump at the opportunity to personally test new SPFs in my skin-care routine. How times have changed. Though I like to think that my own knowledge of suncare was the motivating factor in this change, it's definitely in part thanks to the amazing formulas on the market now. Back then, I dreaded wearing SPF, whereas now, I look forward to it.
Supergoop! is by far one of my favorite sun brands. It continuously hits the mark with its new launches and creates chic SPF products that are enjoyable to wear, and its latest arrival, the Every. Single. Face. Watery Lotion SPF 50 ($34), is no different. As someone who swears by so many of their products — the Glowscreen SPF 40 is my personal fave, and the Unseen Sunscreen SPF 40 is the first SPF that my partner actually put on without complaining — I couldn't wait to try it.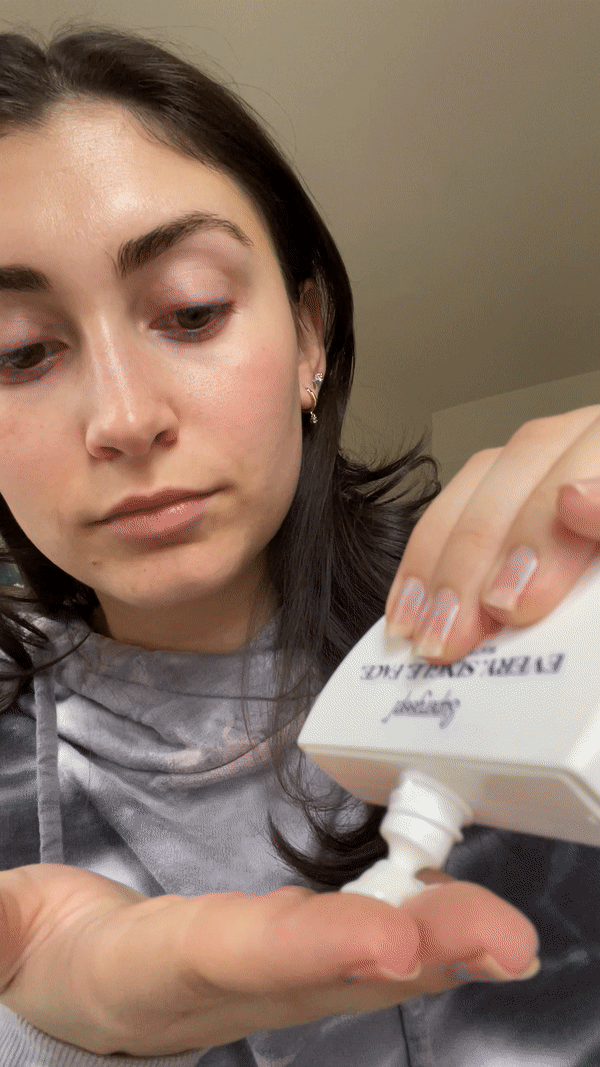 The brand calls it the "next-gen daily SPF" and claims to be universal, undetectable, and lightweight — all things I look for in a daily face cream with SPF. It provides chemical broad-spectrum SPF 50 protection against UVA and UVB rays and is water- and sweat-resistant for up to 40 minutes, so you can use it at the beach as well as under makeup. Though the formula is white when you squeeze it out of the unique, circular-shaped bottle, it immediately blends when you rub it onto the skin. The texture itself is a light water cream that doesn't feel greasy or heavy.
After completing my entire skin-care regimen — cleanser, essence, vitamin C, eye cream, and moisturizer — I apply a generous amount of the Every. Single. Face. Watery Lotion SPF 50 onto my fingers (and my generous, I mean the recommended two fingers-worth amount) and rub it onto my face and neck to ensure I'm getting maximum coverage.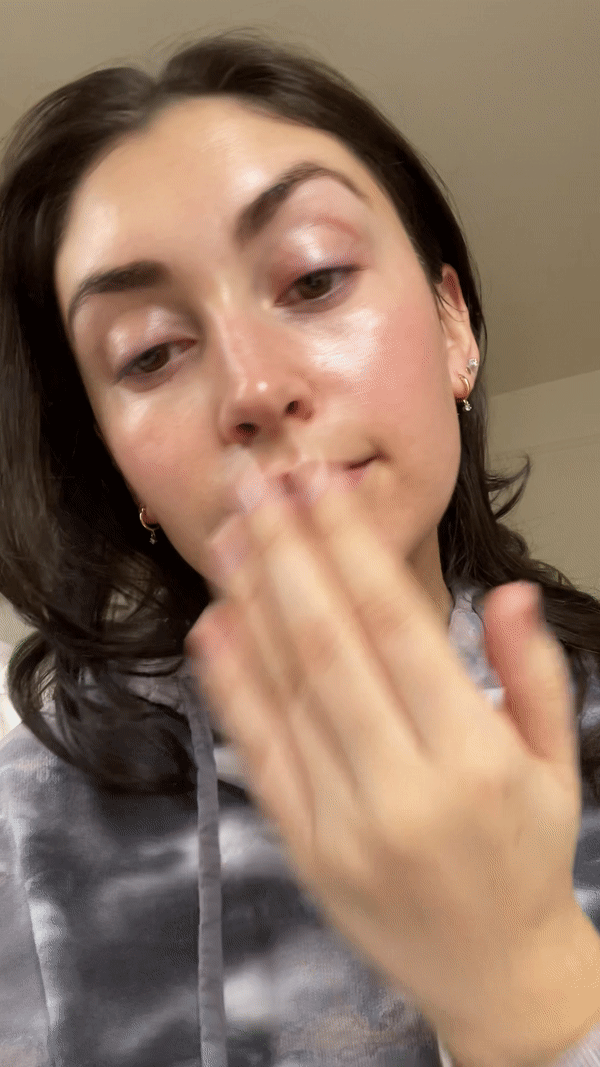 It doesn't take much effort to blend in like many sunscreen formulas. The finish isn't as glowy as some of the brand's other products, but it's definitely not matte — it'll give you some shine that'll slowly fade as it absorbs. It does have a slight chemical scent when you first put it on, but that dissipates quickly. I've worn it under makeup and on its own and love the finish it provides in both scenarios.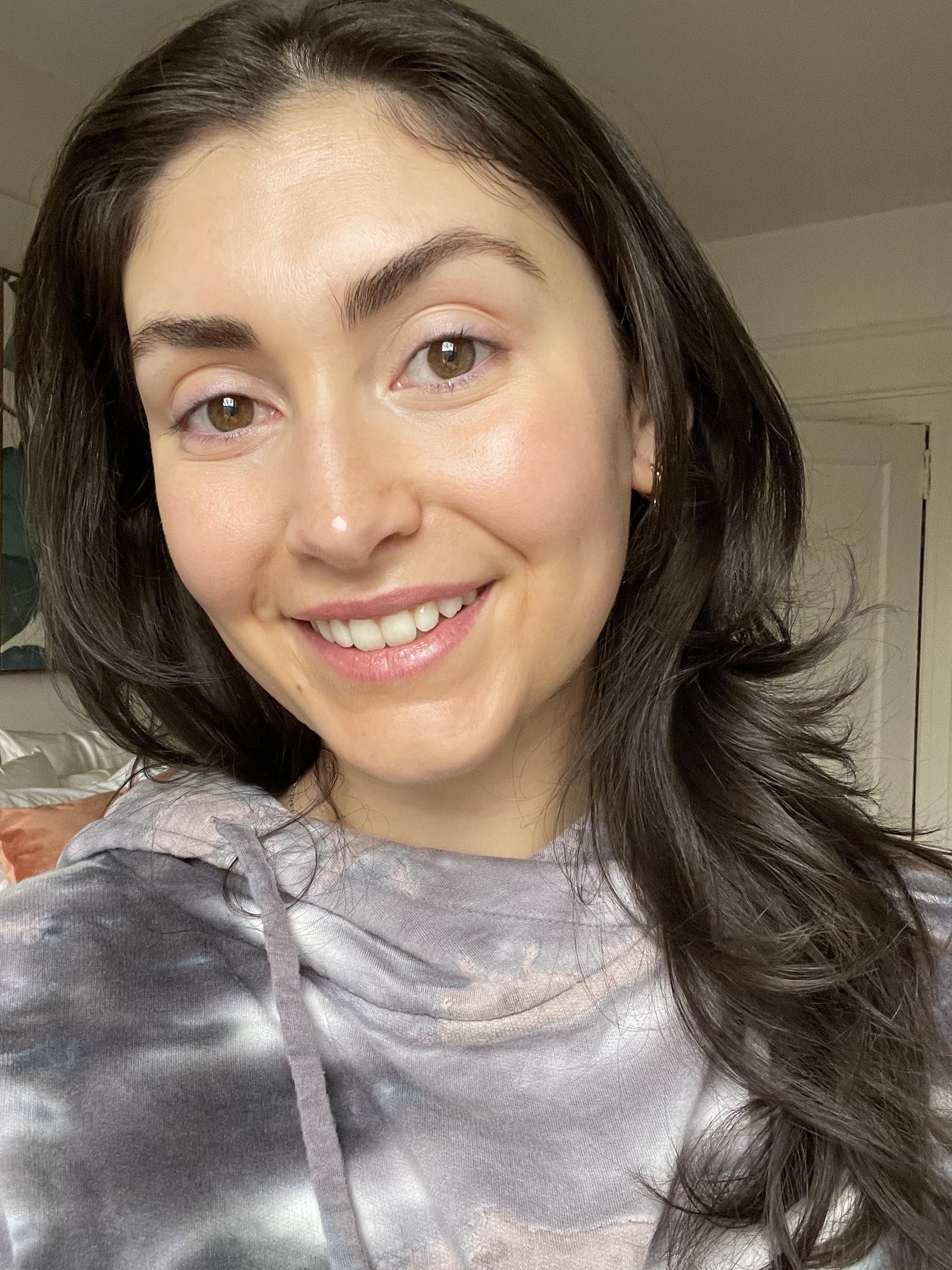 The Every. Single. Face. Watery Lotion SPF 50 accomplishes the very hard task of actually making sunscreen fun, and for that, it's earned a spot in my daily routine.
Rating:

Image Source: POPSUGAR Photography / Jessica Harrington