I Tried Supergoop!'s Glow Stick SPF 50, and It's the Only Sunscreen I Use Now
POPSUGAR Photography | Shelcy Joseph
POPSUGAR Photography | Shelcy Joseph
As POPSUGAR editors, we independently select and write about stuff we love and think you'll like too. If you buy a product we have recommended, we may receive affiliate commission, which in turn supports our work.
If there's one step I'm consistent with when it comes to my skin-care routine, it's applying sunscreen. Whether I'm working by a window, sunbathing on the roof, or going on leisurely strolls, I somehow always remember to put it on (trust me, it took a lot to get here).
My dedication really started when I discovered Supergoop!. I've long been seeing the brand on my go-to skin-care influencers' feeds, so I figured I'd give it a try. The Glow Stick SPF 50 ($25) has quickly become a permanent part of my beauty shelf. Best $25 ever spent!
From the first test, I knew it would become a personal favorite. The formula has a smooth texture and barely visible shine that perfectly complements my moisturizer. As someone whose skin type hinges on the dry side, it's important that the products I use don't make me look oily. After swiping and blending the sunscreen on my arms, legs, chest and shoulders, I noticed a dewy finish that conveyed a natural glow to my skin. Within hours of the application, I was pleasantly surprised to find no white cast or powdery residue (thank God).
Within hours of the application, I was pleasantly surprised to find no white cast or powdery residue (thank God).
The lightweight bottle seamlessly fits in any bag, making it an essential for leaving the house. I'd recommend keeping one in your everyday bag so you don't forget to use it when outside, and another somewhere with easy access in your apartment. I've tested the broad spectrum on many occasions, during sunny park hangs or sun-drench bike rides, and I'm happy to report that it effectively protects against UV rays. While having more melanin already affords me some natural protection, the sunscreen adds a layer that serves as an essential buffer. No burns, no damage, no problem.
I'd recommend the Glow Stick in a heartbeat, but I only wish it was sweat-resistant. I jump on every opportunity to have some fun in the sun, so that would've been a big plus. But it's perfect for those days when I'd rather be in comfy sweatpants and be a homebody with my husband.
Luckily, Supergoop! also released mousse and oil versions that are sweat-resistant, and I know I'll eventually buy the whole line.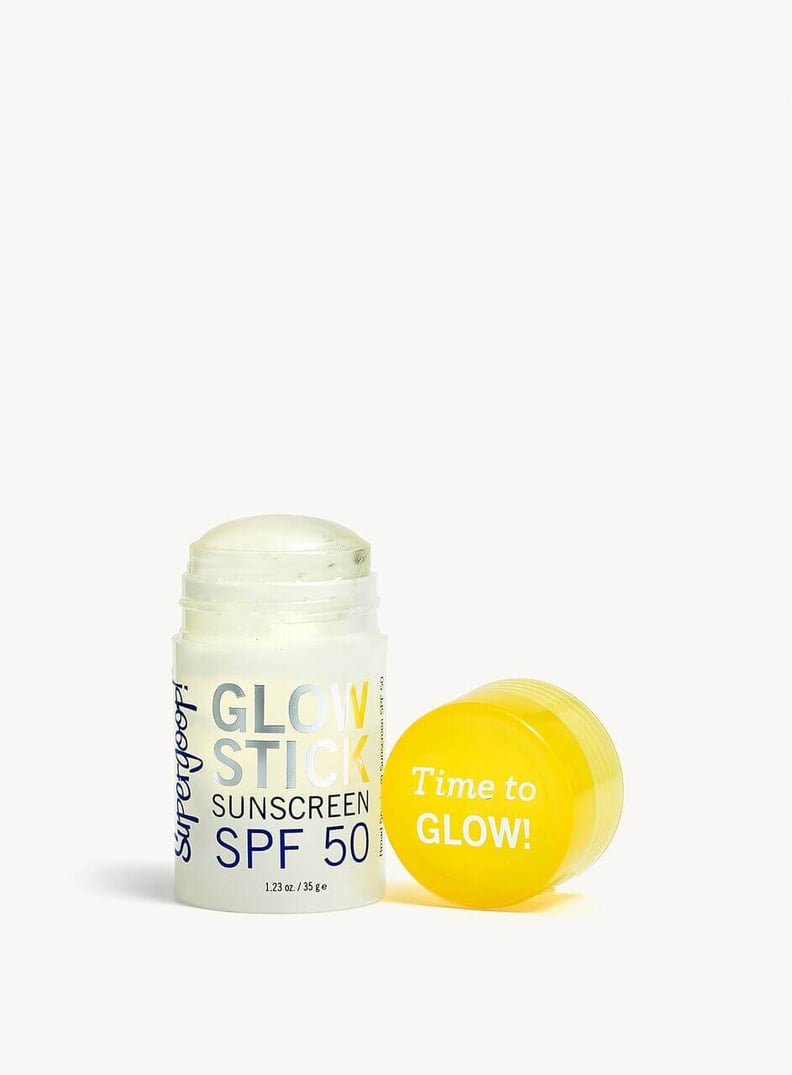 Glow Stick SPF 50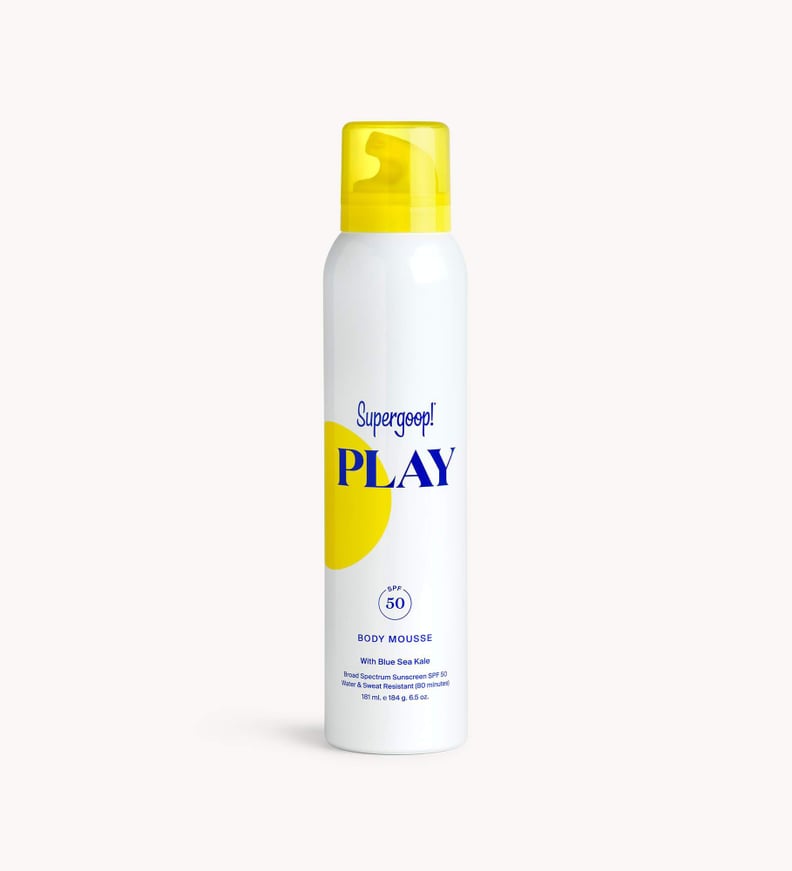 PLAY Body Mousse SPF 50 with Blue Sea Kale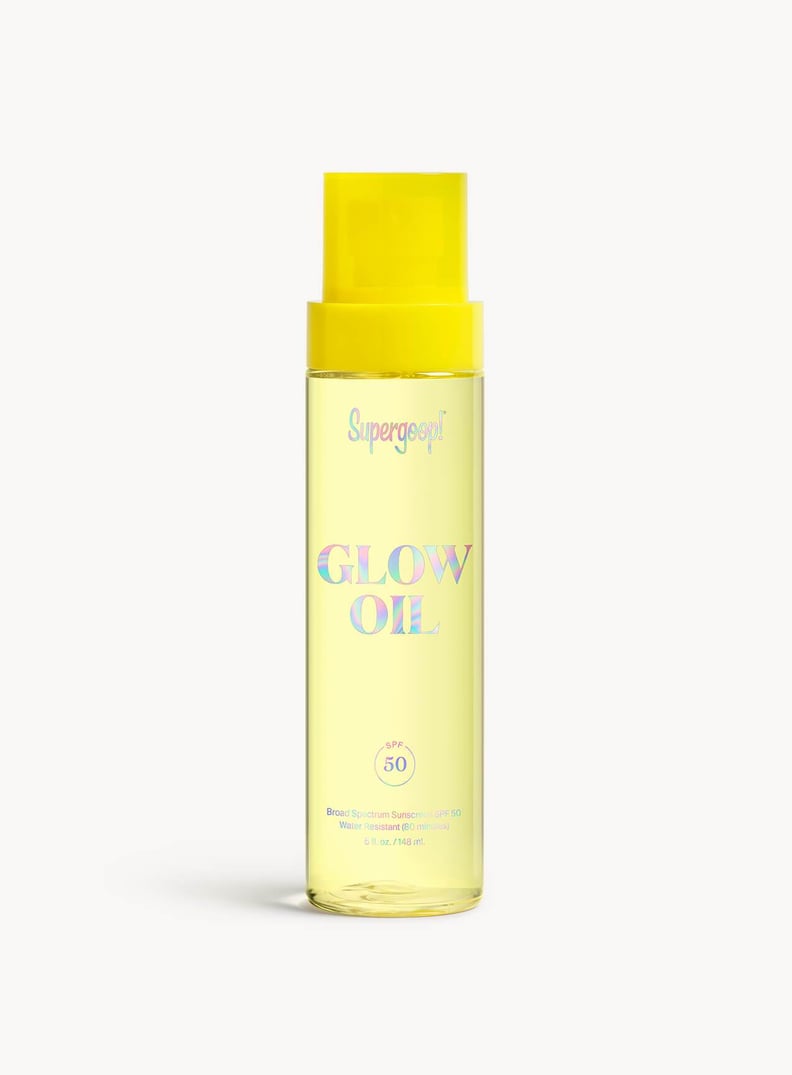 Glow Oil SPF 50
This Glow Oil SPF 50 ($38) is water-resistant for 80 minutes, and it's made with an antioxidant-rich formula.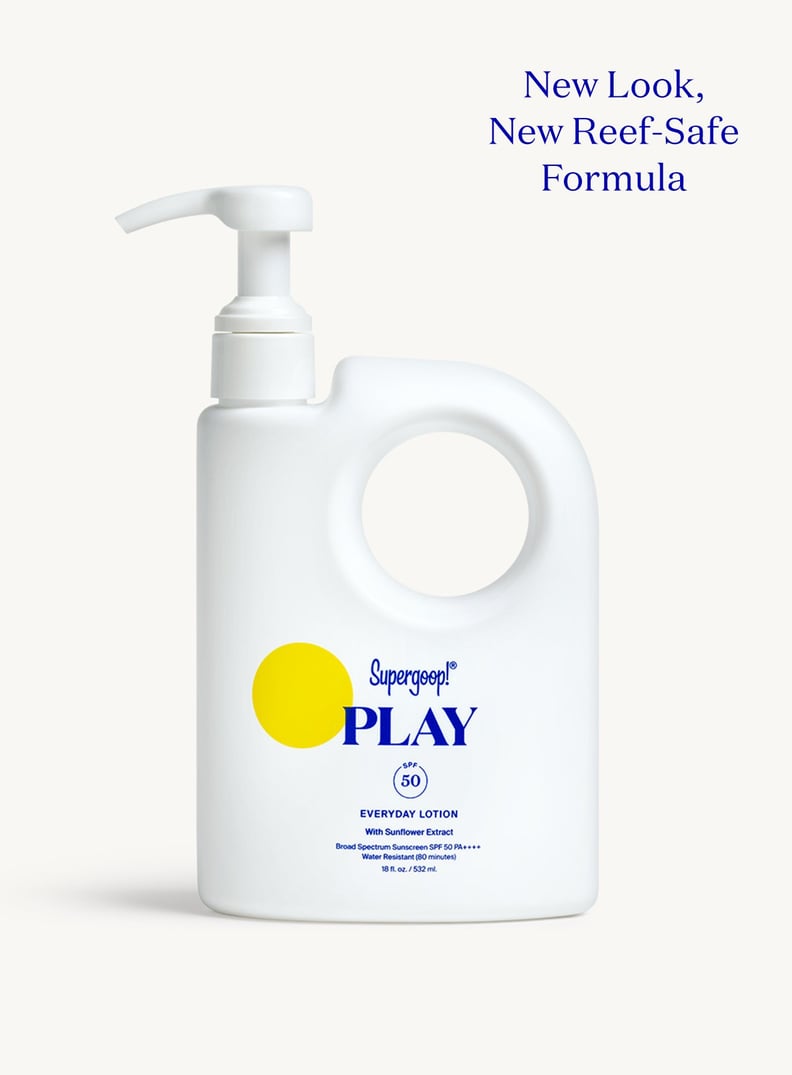 PLAY Everyday Lotion SPF 50 with Sunflower Extract