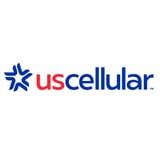 Not everyone plays fair, but the brands you rely on should. We've partnered with UScellular to encourage you to raise your expectations, so you can feel confident about the products and services you're investing in.
We're not afraid to admit that we have high standards. In 2020, who doesn't? It's simply a sign of the times to expect more from brands you love, especially beauty brands.
Maybe a few years ago, the most research you would do for a product or brand included a brief skim of customer reviews to ensure that the $28 foundation you really wanted to buy would work with your skin type, but it would usually stop there. Now, we're digging deeper because, let's face it, we're holding brands to the same standards as the friends we associate with, the clothing we buy, and even the cell carrier service we trust. For the first time, we're making sure that the companies we invest our time and money in align with our most important values and check all of our boxes.
Here, we've created a list of go-to questions to answer when you need a gut check about a beauty brand. From long-term commitments to sustainability, inclusive product expansions to ingredient transparency, there are plenty of boxes your favorite brands should be checking before you shop their latest and greatest products.