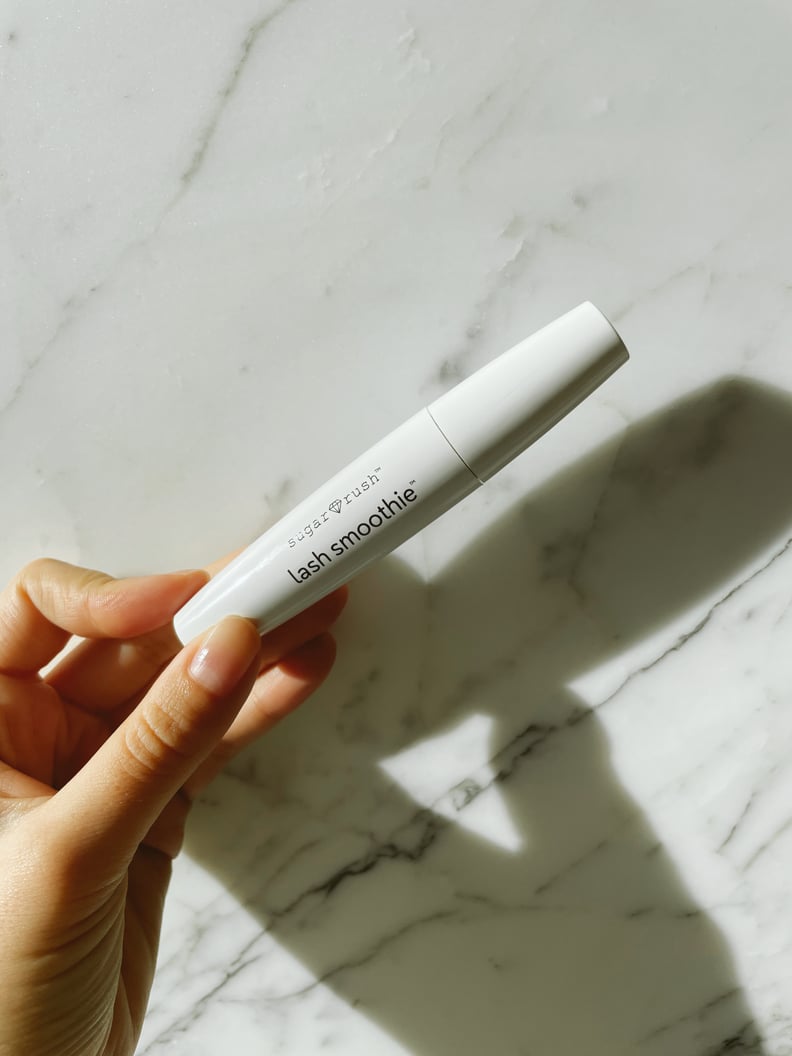 POPSUGAR Photography | Renee Rodriguez
POPSUGAR Photography | Renee Rodriguez
Every editorial product is independently selected by our editors. If you buy something through our links, we may earn commission.
If you've ever had the pleasure of looking at my face, then you know: my natural lashes are nothing to write home about. I've tried what feels like every growth product under the sun, as well as more mascaras than I can count, so it takes a lot for me to really love a mascara. I actually stopped wearing it for a year or so because I felt like I could never find one that did much for my lashes. Recently though, I decided that I wanted to start wearing it again because honestly, I need an extra boost to help me look awake on the many video calls I find myself on. I had recently found a mascara that I love for bold looks, but I've been on the hunt to find something great for everyday wear.
That brings me to Tarte's Lash Smoothie Volumizing Hemp Mascara ($23). I've been testing this formula over the last couple of weeks, but I quickly fell in love with after just one use. The packaging is super simple and clean, but when it comes to mascara, it's what's inside that counts.
There are two main things that make this mascara my new favorite for wearing every day. First, the innovative application brush, and second, the good-for-your-lashes ingredients. Tarte's Lash Smoothie Mascara is both a lash treatment and a mascara in one, perfect for those of us who want the look of fuller, longer lashes, but who are hesitant about wearing mascara daily because of the possible damage it could do. This product is made with ingredients that are actually good for your lashes: hemp oil (to hydrate the hair), castor oil (to promote growth), coconut (to protect), and more. Because I am often worried about harming my already sparse lashes, using a product that takes my concerns into consideration is something I appreciate.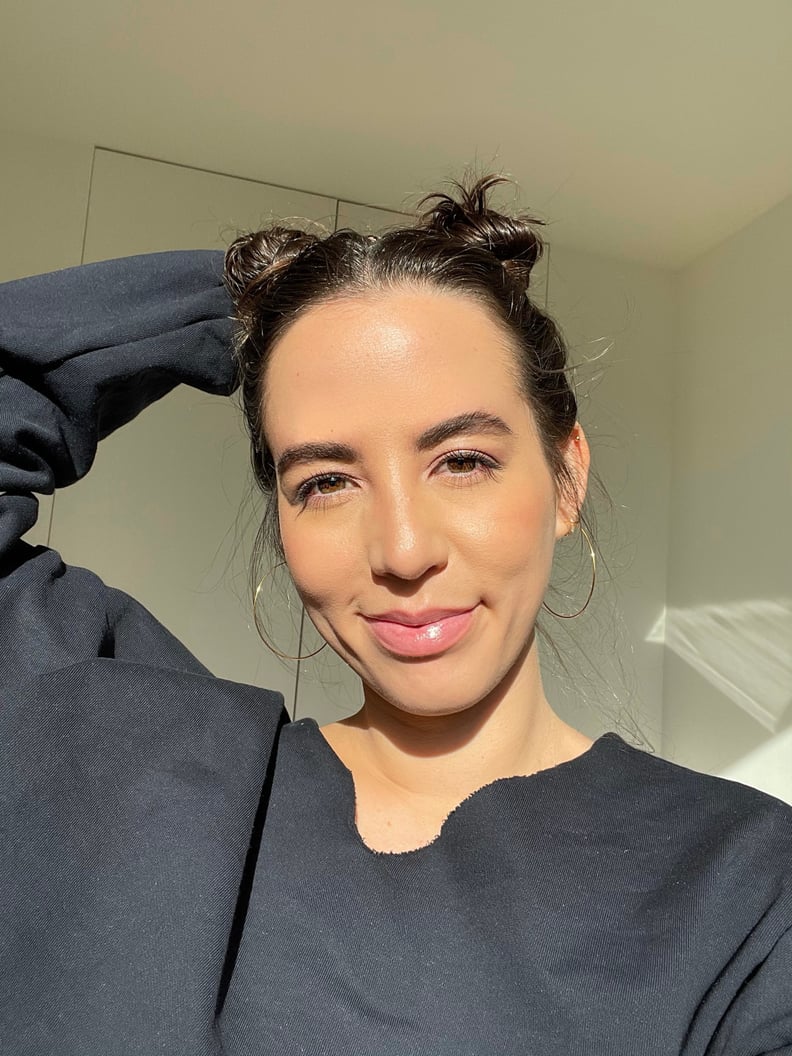 Before trying this product for the first time, I read about the mascara brush, which is actually double sided. One side has short bristles to separate and define the lashes, while the other has long bristles to volumize and curl. After reading this info on the packaging, I decided to truly put this mascara to the test and apply it without curling my eyelashes first. I was definitely surprised by the results.
With just two coats, I was immediately impressed. The two-sided brush was able to pick up even the tiniest lashes and give them a curling boost I didn't think was possible without first using an eyelash curler. It also lasted all day without any fallout, which we all know can be a serious downside to wearing mascara.
Because I loved Tarte's new mascara so much, I wore it every day for a week and received compliments every single day. (OK, two of the days the compliments were from my boyfriend, but the rest were from coworkers over Zoom, my Mom over FaceTime, and even my doctor during a virtual appointment — I'm going to go ahead and say it's doctor-approved.) Plus, at the end of each day, I was able to remove this mascara with just a few swipes of a makeup wipe, which was an additional pro for me. Any time I have to excessively rub my eyes (and potentially damage my lashes) to remove any kind of makeup, it's an automatic no for me — so the ease of removal was more than appreciated.
The takeaway? Tarte's Lash Smoothie mascara is my new go-to for everyday wear because of the application brush that curls my lashes (without an eyelash curler!), and the lash-hydrating ingredients. The constant compliments don't hurt, either.