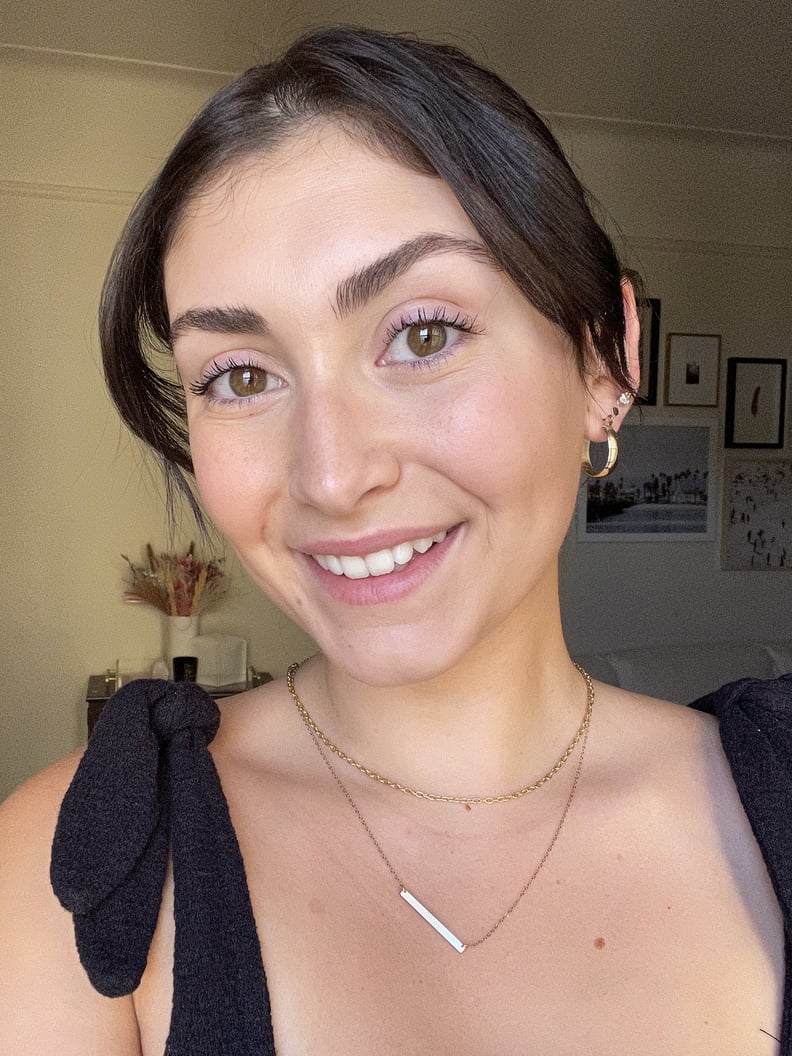 POPSUGAR Photography | Jessica Harrington
POPSUGAR Photography | Jessica Harrington
As POPSUGAR editors, we independently select and write about stuff we love and think you'll like too. If you buy a product we have recommended, we may receive affiliate commission, which in turn supports our work.
The Tarte Tartelette Tubing Mascara is the brand's first-ever tubing mascara.
Tubing mascaras add length to your eyelashes by extending them with polymers or fibers.
Our editor reviewed the mascara with photos.
Summer is here, meaning my already minimal makeup routine has gotten even lighter. Foundations, contour sticks, and eyeshadow pigments have been replaced with cream blush, sun-kissed bronzers, and, arguably the most important step in my book, mascara. If a mascara doesn't give my lashes falsies-level length, I don't want it, which is exactly why the Tarte Tartelette Tubing Mascara ($24) has been given a permanent spot in my makeup bag.
As it's Tarte Cosmetics's first-ever tubing mascara, I couldn't wait to try out the formula. I've been a longtime fan of tubing mascaras because they make my already fairly long, natural lashes look like they go on for days. For anyone who's new to this technology, tubing mascaras contain microfibers or polymers that coat your lashes and extend them — kind of like a tiny extension. This makes them buildable and great for achieving extra-long eyelashes. However, a common problem that many people have with tubing formulas, myself included, is they tend to flake after a few hours. The Tartelette Tubing Mascara claims to offer 24 hours of flake-free, smudge-proof wear, so I was hopeful it wouldn't disappoint me.
The Tarte Tartelette Tubing Mascara has a plastic brush that's cone shaped, meaning it's slightly thinner at the end and thicker at the base. It has super-tiny bristles that are coated in the jet-black mascara pigment. In addition to lengthening, the mascara also helps thicken and volumize lashes, making it a great option for all different mascara wears.
Tarte Tartelette Tubing Mascara on 1 Eye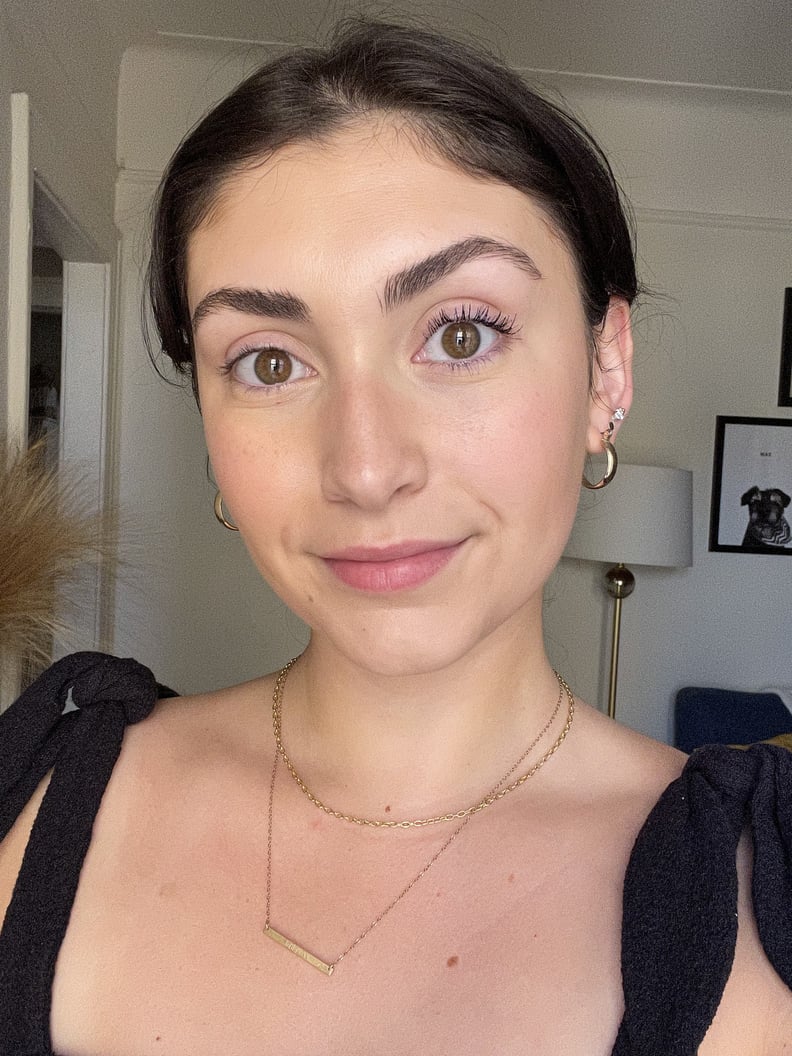 I decided to test it out on my regular lashes without curling them to see how well it lifts on its own. The formula goes on smooth and doesn't clump or feel heavy, even after applying three of four coats. Almost immediately, you can see the tubing technology build onto your natural lashes to make them look longer. I found it best to apply a few swipes of mascara onto my lashes, then dip the brush back into the tube to gather more pigment onto the brush before layering on a second and third coat. The result is super noticeable and impactful without being over the top.
The real test for me was seeing how the Tarte Tartelette Tubing Mascara held up after a full day of running around for work, finished with an hour-long session at the gym. I was impressed to see that 10 hours after application and sweating (a lot), I didn't have raccoon eyes, and there wasn't a flake in sight. Despite the staying power, the mascara washes off fairly easily with an eye-safe cleanser (I like using an oil-based formula) and some water. The tubing fibers simply glide off of your natural lashes, zero tugging required. It's become my new go-to for summer.
Rating: ★★★★