The Kissing Booth 2's Taylor Zakhar Perez Shares the Skin-Care Lesson He Learned the Hard Way
Every editorial product is independently selected by our editors. If you buy something through our links, we may earn commission.
It took The Kissing Booth 2's Taylor Zakhar Perez a little while to fully appreciate having an aesthetician as a mom. Being a teenager comes with its own list of things to worry about, and taking care of your skin isn't always number one — but he came around eventually.
Perez, who had just finished a Peleton workout when he sat down on Zoom with POPSUGAR, explained his mom went organic in the '80s — you know, before it was even cool — and has emphasized the importance of taking care of your body, both on the outside and inside, his entire life. Growing up, he and his siblings wanted nothing to do with it; in fact, he recalls pretty frequently giving her a hard time about it, but now he credits her for all of his healthy habits — skin-care focused and otherwise. "Everything that [my mom] did was skin-related and food-related," Perez told POPSUGAR. "That's always stuck with me since I was a kid."
Ahead, he walks us through his holistic approach to skin care, and how that led to a perfectly in-sync partnership with Clarins. He also shares the regimen he sticks to while on set to keep his skin from breaking out, The Kissing Booth cast member he'd swap routines with if he had to, and more.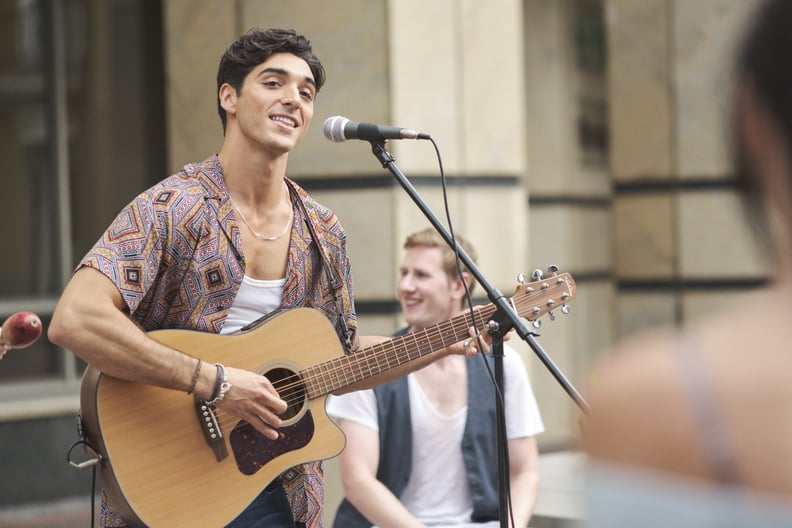 The Acne-Fighting Habits He Swears By
Perez has a holistic philosophy about wellness and skin care that is without a doubt a result of his mom's teachings. "If something in nature can fix it for me, I'll use that first," he said. That's why tea tree oil is his go-to spot treatment when a breakout pops up on his face. For things where he can't find a fix within nature, he looks for beauty products with ingredients inspired by nature.
"I've been using Clarins for 10 years now, and I do see really different results with it for me," he said. "My mom always pushed [the brand] for us because of all of the natural components in it that they researched before formulating their products."
Along with seeking solutions from nature when it comes to topicals, eating healthy is another important aspect of skin care for Perez, which is why he avoids dairy products, excess sugar, and drinking alcohol. "Wine — whiteheads. Milk products — whiteheads. It's just simple cause-and-effect for me," he said. "My friends are always like, 'Live a little!' and I'm like, 'I am living, and I'm happy, and I'm healthy.'"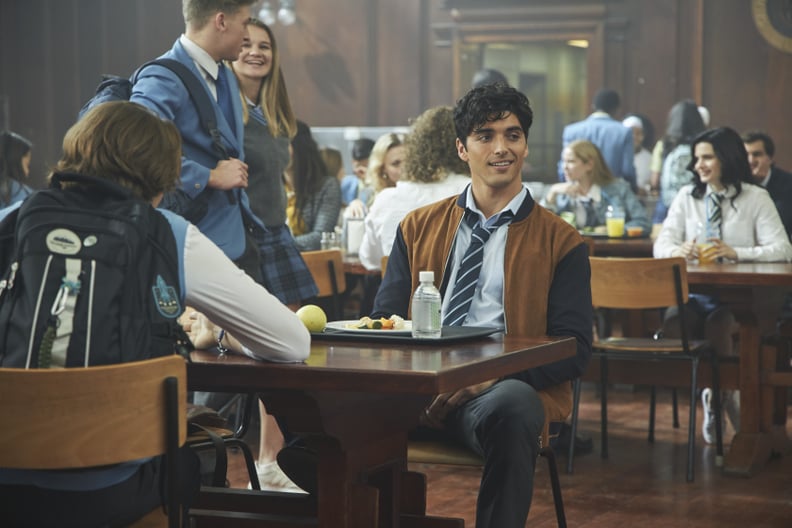 The Skin-Care Lesson He Learned as a Teenager
Perez has had a disciplined skin-care routine since he was 14 years old, which is longer than even most beauty editors can claim, but that's not to say he didn't experience his fair share of mistakes like the rest of us. After struggling with mild acne and dry skin that was only aggravated by his daily routine as a competitive swimmer in a chlorine-filled pool, he insisted on going on a medical grade, acne-fighting system (that shall not be named) after seeing some very convincing TV commercials for it. His mom advised against it, saying the ingredients would be too harsh for his combination skin. Still, he was resolute and asked his dad instead.
After securing his dad's credit card and placing an order, he attempted to use the acne system for all of two months, all the while severely irritating his skin, before he gave in and decided to follow his mom's advice. "I have been devoted to taking care of my skin ever since," he said.
His mom crafted a sensitive skin-focused routine for him and, although he was the guy on the swim team with his own regimen at first, it didn't take long for the moms of the swimmers to seek out Perez's mom for advice. His basic routine started with the Cetaphil Gentle Skin Cleanser ($14) and always ended with SPF. "My mom believes even if you aren't going outside — even if it's cloudy and it's snowy — she says, 'You still need to wear SPF,' which I still hate, but I do it."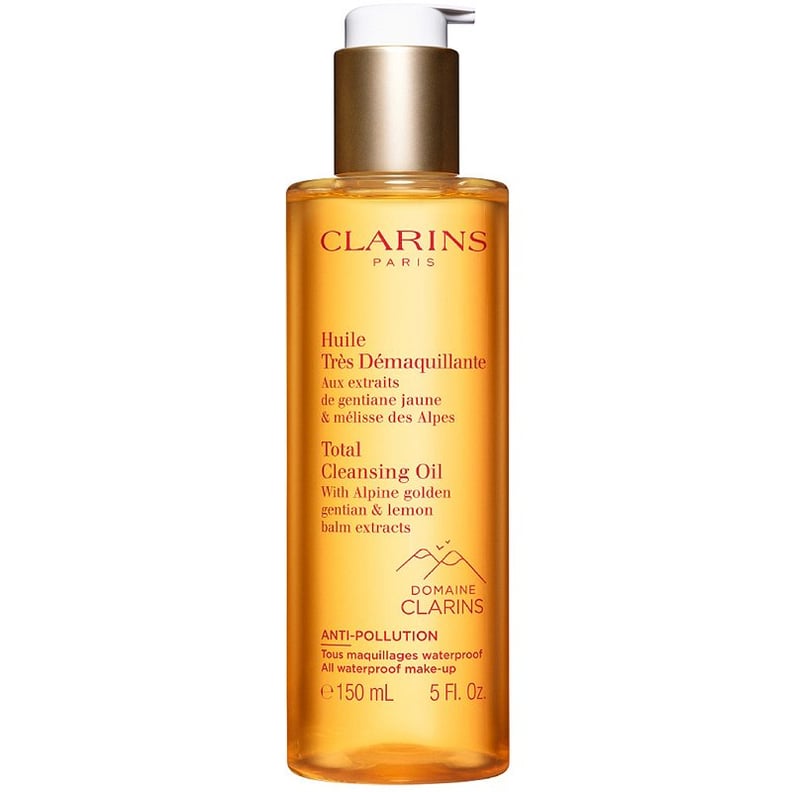 How His Skin-Care Routine Changes When He's Filming
If not for filming, Perez's skin-care routine would still probably be very similar to what it was at 14. He's only made some changes to accommodate for the "layers" of makeup they put on his face.
"I go to set and they put concealer under my eyes and touch up all the zits, and then they do a powder, and they spray an SPF on you," said Perez. "And then I go home and I'm like, I don't know how many layers that I have on my face." That's when he uses an oil-based cleanser, like the Clarins Total Cleansing Oil ($35), because he doesn't think his "normal face wash gets it fully off."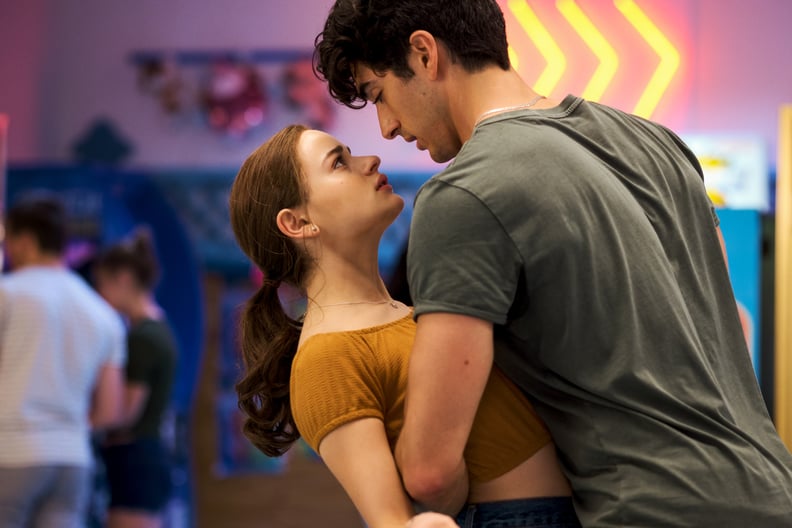 The Kissing Booth Cast Member He'd Swap Routines With
Clearly, Perez is very serious about his skin-care regimen — dare we say the most serious out of his The Kissing Booth 2 co-stars — so it's hard for him to fathom the idea of swapping routines with someone. "Camilla Wolfson, who plays Mia, is very holistic," said Perez. "She's very granola and loves to use natural things first. So, definitely her."