Teyana Taylor's Braids at 2022 Billboard Music Awards
Is It Just Me, or Is Teyana Taylor's Billboard Hairstyle a Nod to TLC's "No Scrubs"?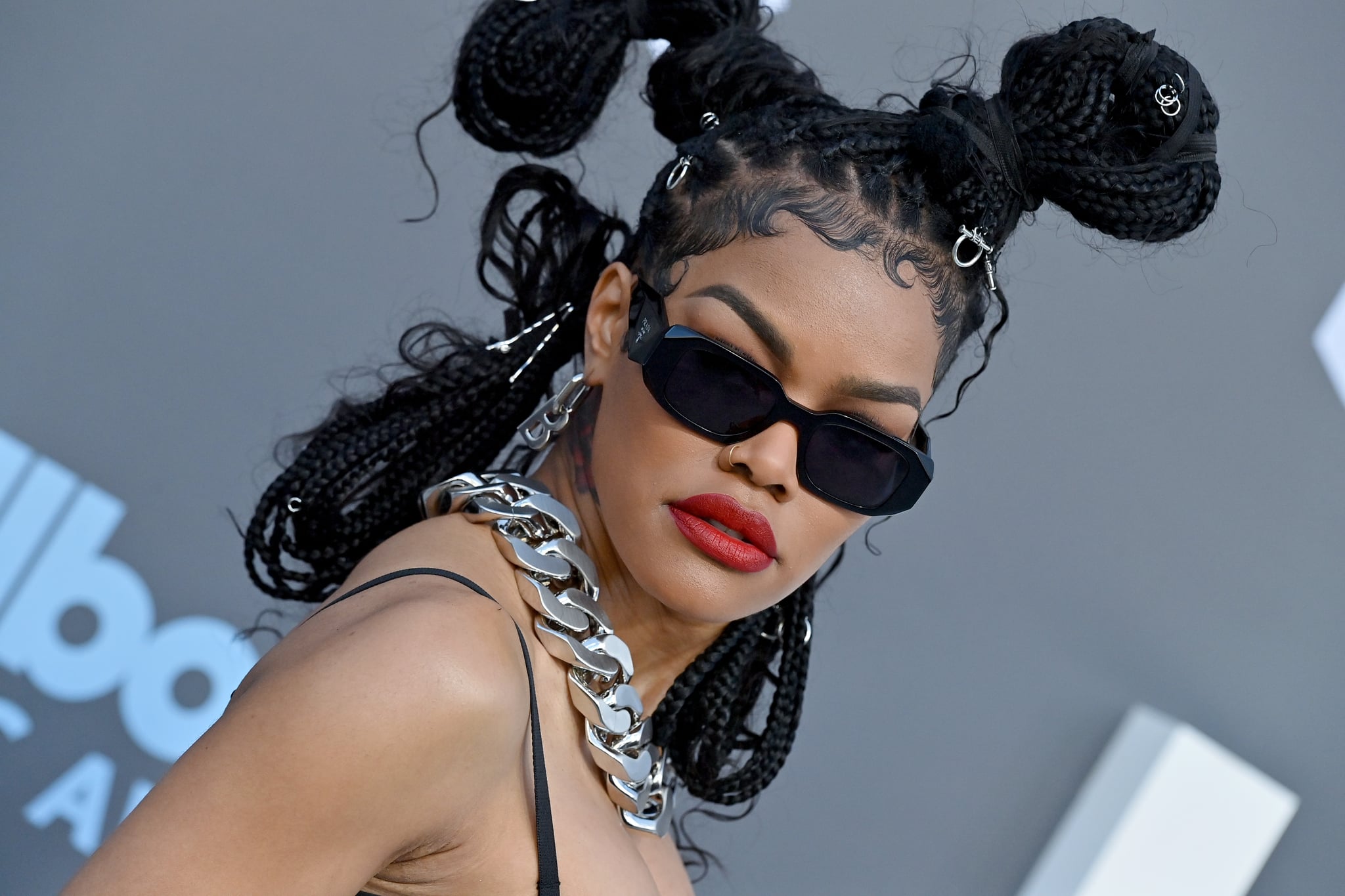 Image Source: Getty / Axelle / Bauer-Griffin
Teyana Taylor's hairstyle was the talk of last night's Billboard Music Awards. The singer and director stunned at the show's red carpet wearing a sultry red lip and green chrome nails, but it was her nostalgic hairstyle that stole our attention.
Taylor's hairstyle featured long braids that were accentuated by silver jeweled accessories, and her hair was pulled into four asymmetrical buns on each side of her head. If the hairstyle felt familiar, it was likely because it looked a lot like Lisa "Left Eye" Lopes's hairstyle in the famous "No Scrubs" video. In Lopes's video, she wears the hairstyle with three ponytails toward the front of her head and keeps the hairstyle free of jewelry, but it has since become a popular nod to the '90s and has been re-created countless times by fans and fellow artists alike.
Though neither Taylor nor her hairstylist has explicitly stated that Lopes's hairstyle was the inspiration behind her Billboard Awards look, Taylor has demonstrated her love for '90s style and music before (take her "Undercover" music video, for example), so it makes sense that the star would continue to pay homage to the superstars of that era. Take a closer look at Lopes's original hairstyle below, and see if you can spot the similarities.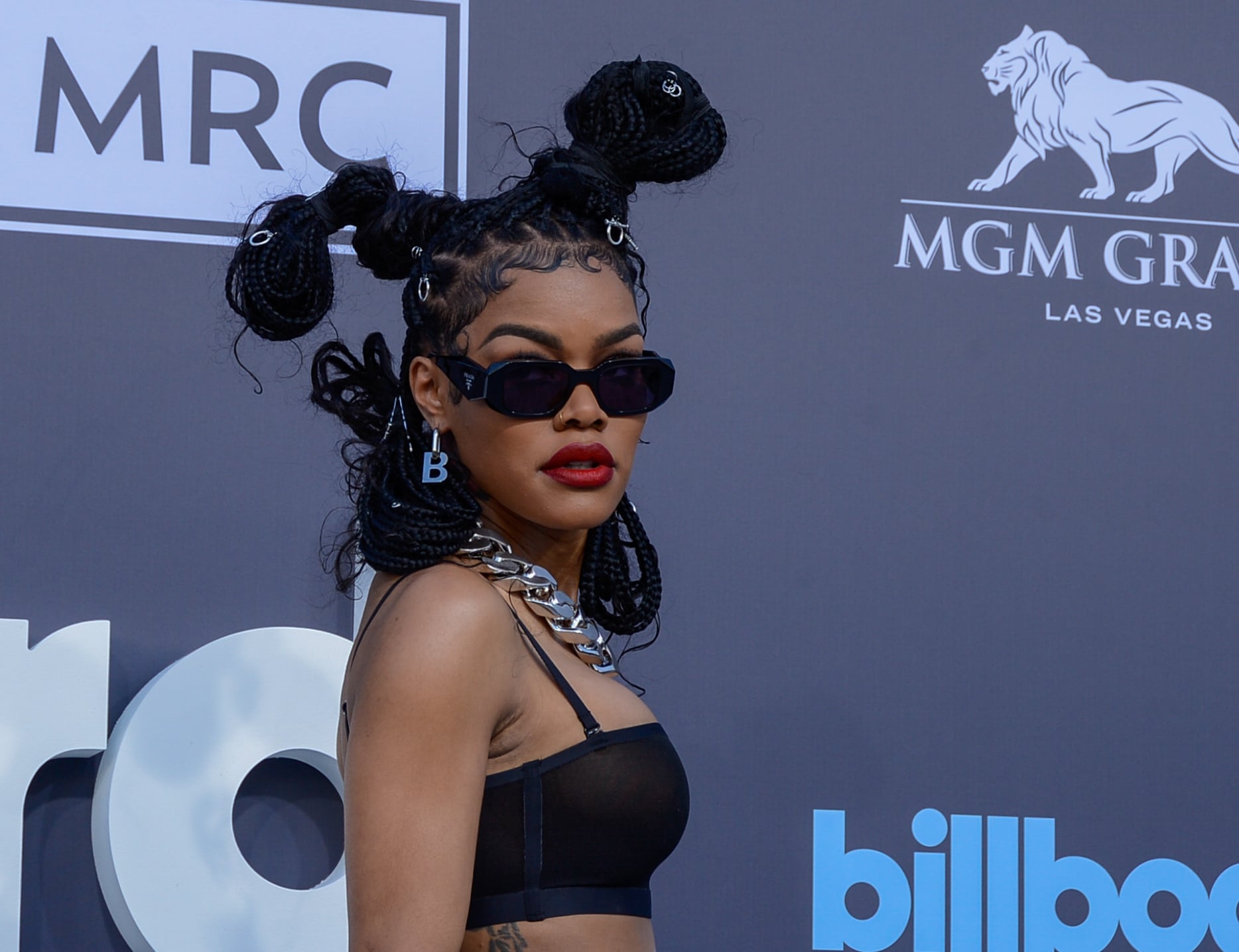 Image Source: Getty / Mindy Small