The Weeknd Transformed His Face With Plastic-Surgery Prosthetics — See the Process Here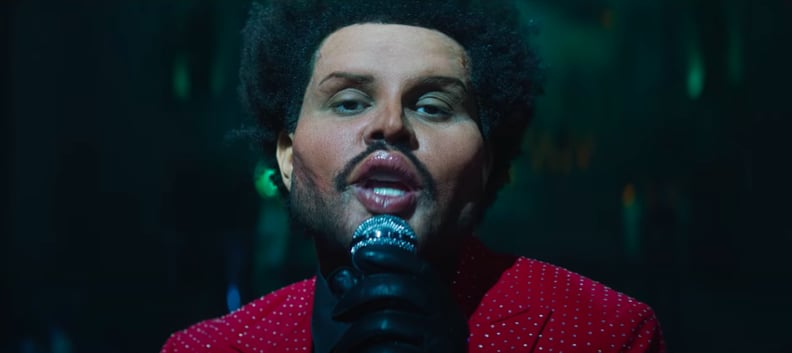 YouTube | The Weeknd
YouTube | The Weeknd
The Weeknd finally shed the facial bandages that he wore as part of his After Hours persona for the entirety of the 2020 award show season and revealed . . . another big surprise underneath. In the "Save Your Tears" music video, The Weeknd finally showed his face sans bruises and gauze, and he looks completely different. But don't worry, he didn't actually get plastic surgery — like some people were convinced of on Twitter — he just had access to some really good prosthetics.
The singer faked a botched plastic surgery with help from special-effects and prosthetics artist Mike Marino. It's suspected that this new appearance is a reference to his song "Escape From LA," in which he says, all "LA girls look the same." Clever, isn't it?
Marino shared a series of photos on Instagram and explained just how he managed to transformed The Weeknd for this "weird plastic surgery make up," as he called it. "My original rough sculpture and separated appliances with textures. Consisting of 4 prosthetic appliances, main face being a collapsible mold," read Marino's caption.
The entire video for "Save Your Tears" is loaded with hidden references and meanings, so have a look for yourself and check out the prosthetics ahead.
"Save Your Tears" by The Weeknd