The Weeknd's "Save Your Tears" Video Will Haunt Me For All Eternity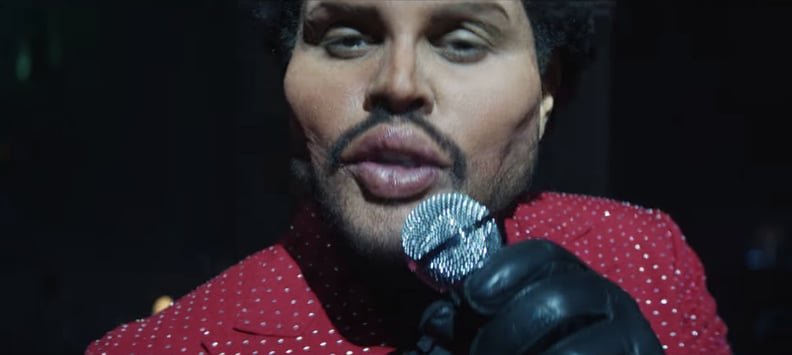 YouTube | The Weeknd
YouTube | The Weeknd
Further proving that 2021 is full of surprises, The Weeknd dropped his music video for "Save Your Tears" on Tuesday, and there's a lot to discuss. For starters, the singer finally revealed what he's been hiding under his bandaged face — trust me, it's not at all what you expect. The visual also includes a jab at the Grammys after he was notably shut out from this year's nominations, as well as a nod to his ex Selena Gomez and the 1999 film Eyes Wide Shut. Yep, The Weeknd did not come to play! Ahead, check out all the hidden references you might have missed in his "Save Your Tears" video.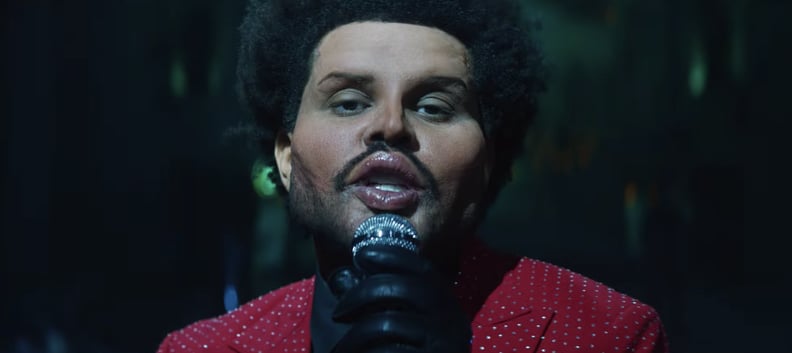 The Plastic Surgery Reference
The Weeknd has been sporting a bandaged face as part of his After Hours persona, but in the video for "Save Your Tears," he finally decided to take off the gauze, revealing a major makeover. While the singer previously told Esquire the bloody makeup was to raise awareness about drunk driving, the plastic surgery revealed in the visual seems like a nod to his song "Escape From LA," in which he references that all "LA girls look the same" because they all get "the same work done" on their face.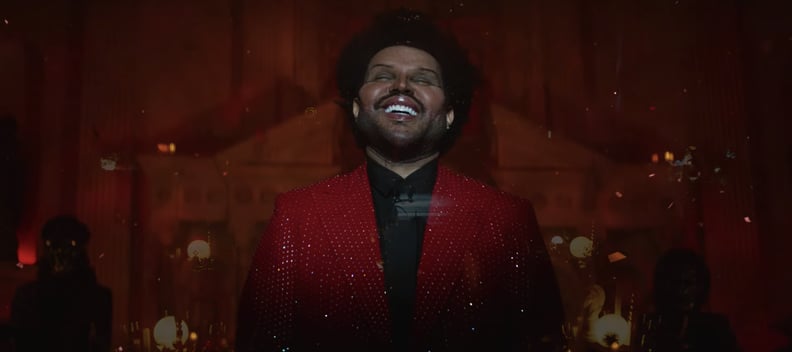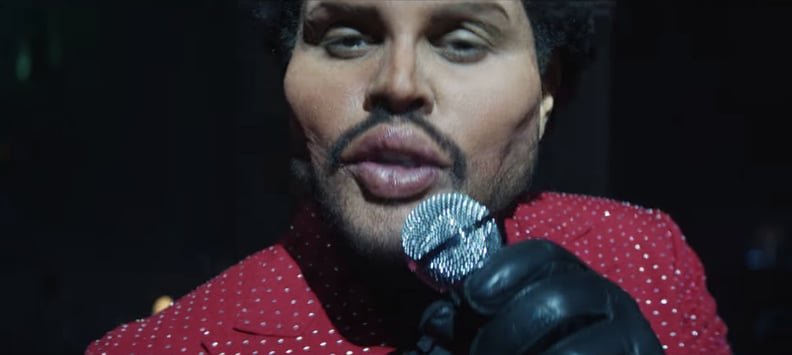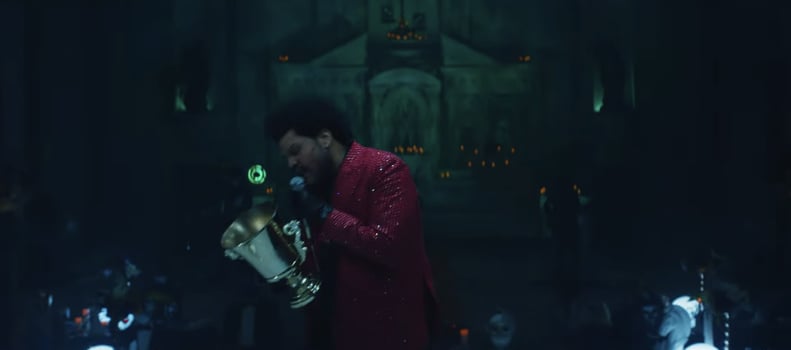 The Grammys Snub Reference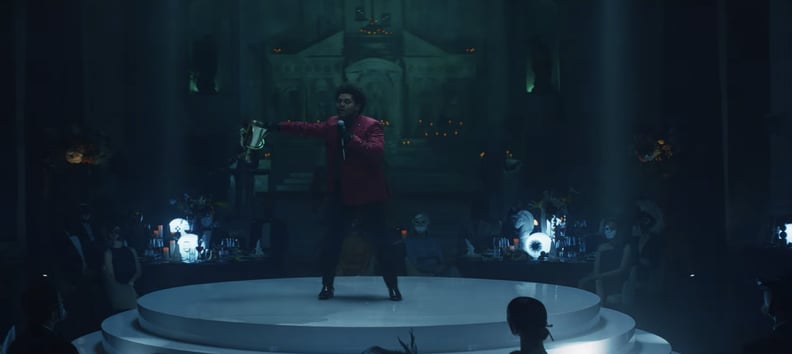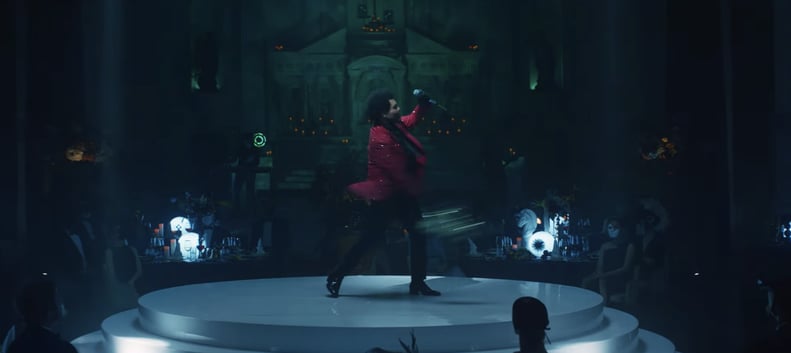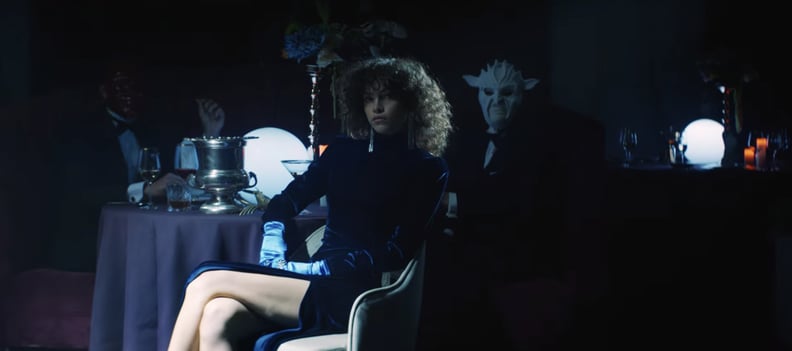 The Selena Gomez Look-Alike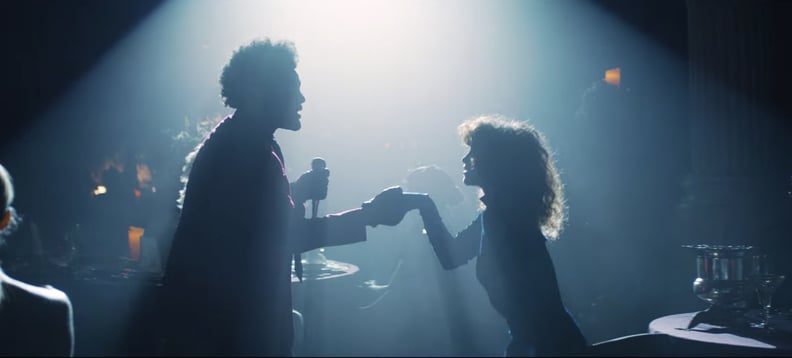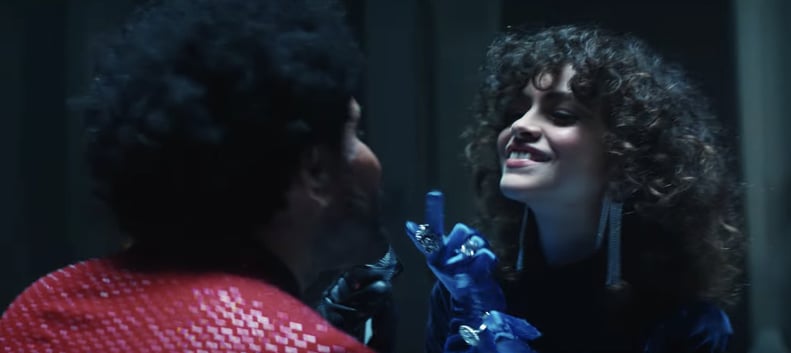 The Eyes Wide Shut References
The Venetian mask ball featured in the visual appears to be a nod to Stanley Kubrick's 1999 film, Eyes Wide Shut.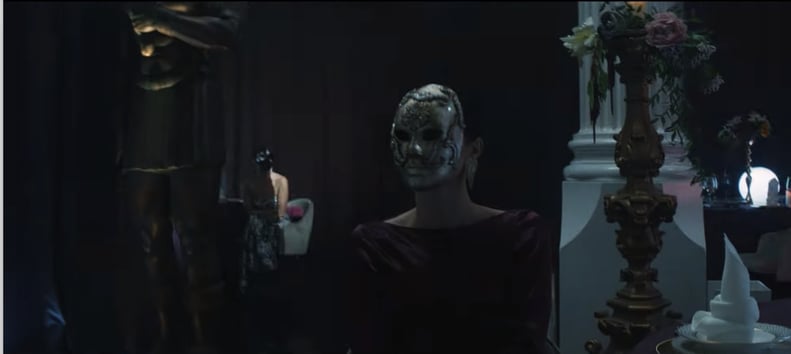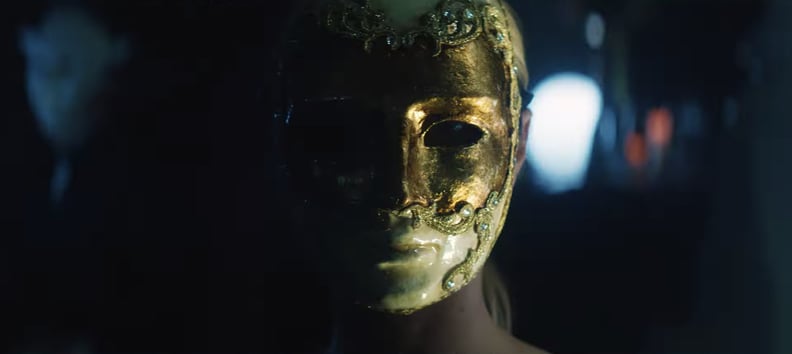 Watch The Weeknd's "Save Your Tears" Music Video