The TikTok Stars Taking Over the Beauty Space Wouldn't Call Themselves "Influencers"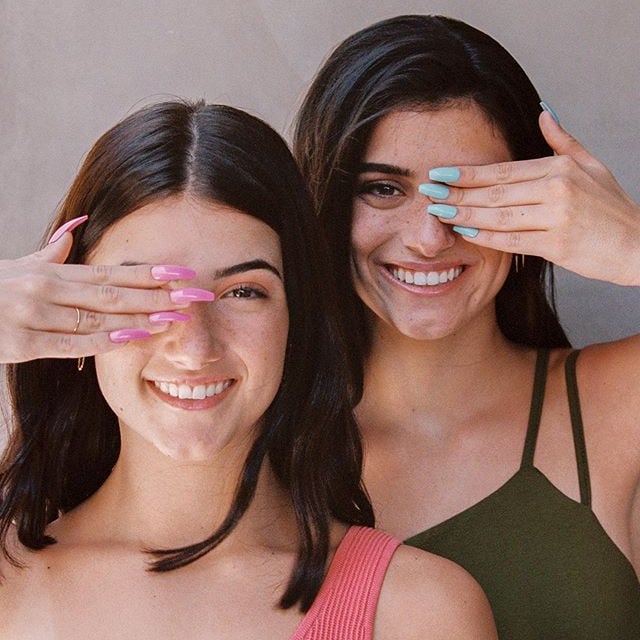 Out of all of the categories on TikTok, and there are a lot, the beauty space is possibly the most fruitful — not to mention lucrative. You have micro- and megainfluencers living harmoniously together, sharing inexpensive product dupes, rating new beauty drops, and taking part in whatever makeup challenge is trending at the time. But despite all of that, the rising celebrities breaking into the beauty industry probably wouldn't call themselves "beauty influencers."
The concept of the next biggest stars in the beauty industry coming from somewhere other than Hollywood and the big screen isn't new. We've seen it happen with YouTube, and Vine, and Instagram, and now TikTok. It's all about accessibility — TikTok influencers are just regular people, except with thousands of followers (or 82.4 million, if you're Charli D'Amelio).
The proof of the TikTok/beauty market crossover is in the pudding — or rather, the real-life partnerships and collaborations that have started rolling out. Just this year, four TikTok stars — who aren't necessarily in the beauty space as much as they enjoy beauty — announced major beauty-industry ventures. And we're not just talking about a sponsored post or beauty tutorial — we're referring to long-term alliances.
Just see for yourself, as we rounded up the TikTok stars turned beauty influencers ahead.
Addison Rae
With 57.6 million followers on the social media platform, plus a friendship with the Kardashians, Addison Rae's celebrity status is undeniable. Though she rose to fame with her dance videos, Rae announced her first endeavor in beauty and as an entrepreneur at just 19 years old with the launch of her very own brand, Item Beauty. The debut cosmetic collection is all about self-expression and having fun, which is clearly portrayed in the bright packaging and apt product names. It's also priced affordably at $12 to $22 per item, which makes it a great fit for her younger audience.
Emma Chamberlain
Emma Chamberlain made a name for herself on YouTube way before TikTok really took off, but now she's gathered 7.6 million followers on that app, too. The type of content she creates spans a large variety of topics, but one theme is a constant: she's always unapologetically herself. That, plus her loyal fan base, is why Bliss made her a partner of the brand, specifically for its acne-focused Clear Genius collection.
Charli and Dixie D'Amelio
Charli and Dixie D'Amelio have become household names all thanks to TikTok. Charli, at just 16 years old, is the most-followed person on the app with her 82.4 million fan base, and older sister Dixie's follower count at 18 years old is nothing to scoff at: 35.8 million. While the pair make content ranging from dance to funny sibling videos, they've each had their fair share of beauty partnerships with different brands. Dixie scored her first beauty campaign with the brand Clear Start before the duo went on to partner with Morphe Cosmetics for the Morphe 2 collection and create their own summer nail polish collection with Orosa Beauty.