TikTok's Tracing Concealer Hack With Photos
TikTok's "Tracing" Concealer Hack Instantly Lifted My Cheekbones
As POPSUGAR editors, we independently select and write about stuff we love and think you'll like too. If you buy a product we have recommended, we may receive affiliate commission, which in turn supports our work.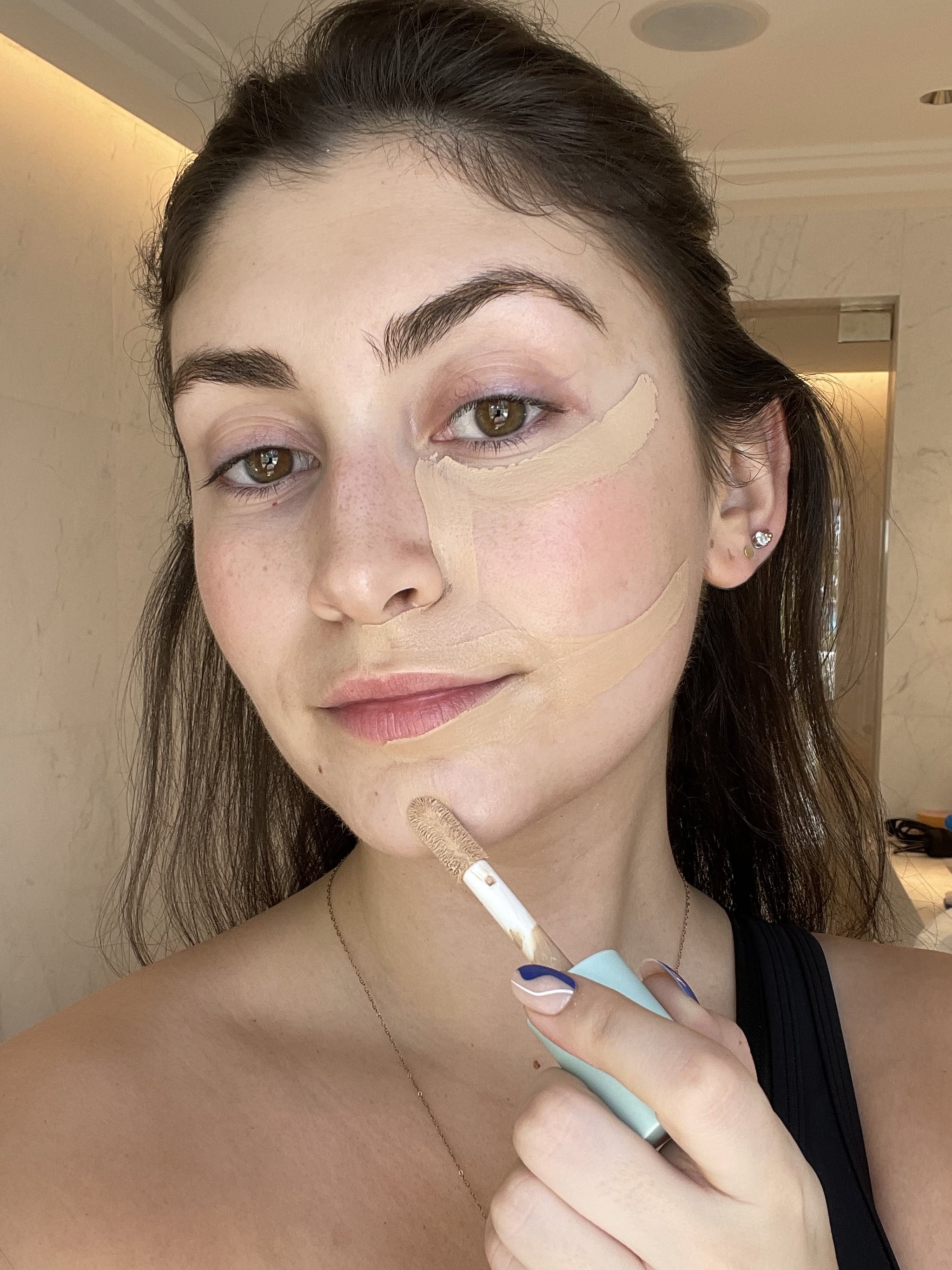 The "tracing" concealer hack is gaining traction on TikTok.
In this makeup technique, you draw your concealer under your eye, along your nose, under your cheekbone, and down your chin.
Our editor tested the concealer trick and is sharing the results.
If you're on TikTok, you've probably seen the tracing filter on your FYP a few times. Now, there's a makeup trend inspired by it. The "tracing" concealer hack involves using your concealer like a marker to draw on your face, as opposed to just dabbing it onto blemishes to spot treat.
TikToker Sarah Wolak started doing her concealer like this to help define and lift her cheekbones, and it's since taken off. I've personally tried countless concealer techniques thanks to viral TikTok videos, and very few have led me astray — so I had to give this method a shot.
I tried Wolak's process with my Tarte Sea Power Flex Full Coverage Vegan Concealer ($28), which features a doe-foot applicator and comes in 32 shades. She starts by lining her concealer underneath her eye and extending it up toward her temple (similar to the "facelift" concealer method). She then drags the product down, alongside her nose; to her cupid's bow; and around her mouth. To sculpt the cheekbones, she pulls the concealer out along the hollows of her cheeks toward her ear, then brings it back in to go down the center of the chin.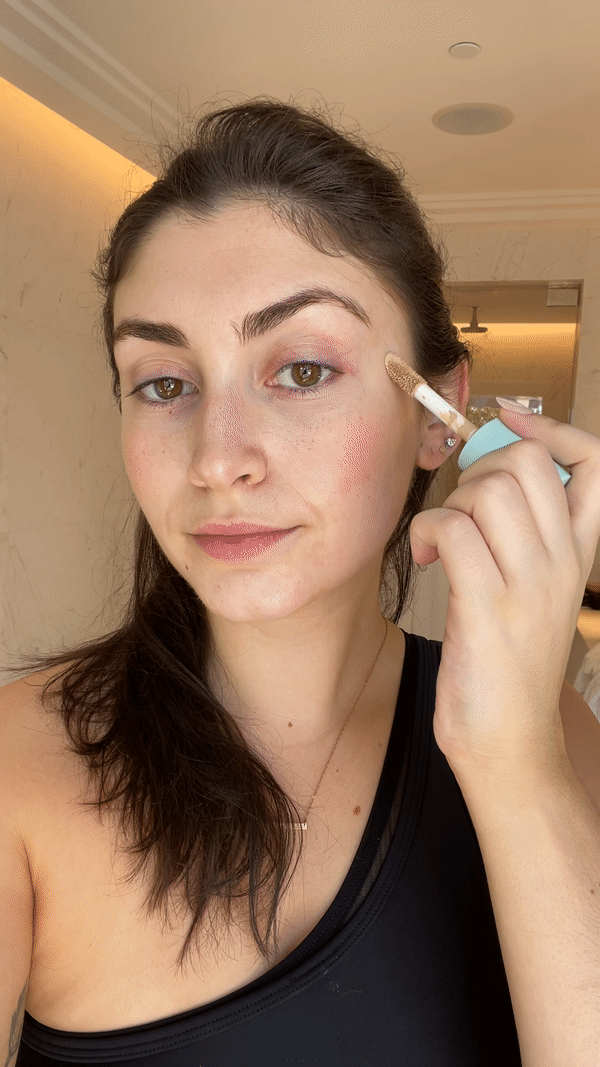 Like Wolak, I did one side first before moving on to the other. I was a little worried at first that I was applying too much, but I actually ran out of product on the applicator before finishing my outline and had to go back for more.
I used a damp makeup sponge to blend, starting with my undereye area. It was a lot of product, but I've learned from Katie Jane Hughes herself to tap the product — not pull or drag — to blend. Then I moved on to my nose, cheekbones, and chin.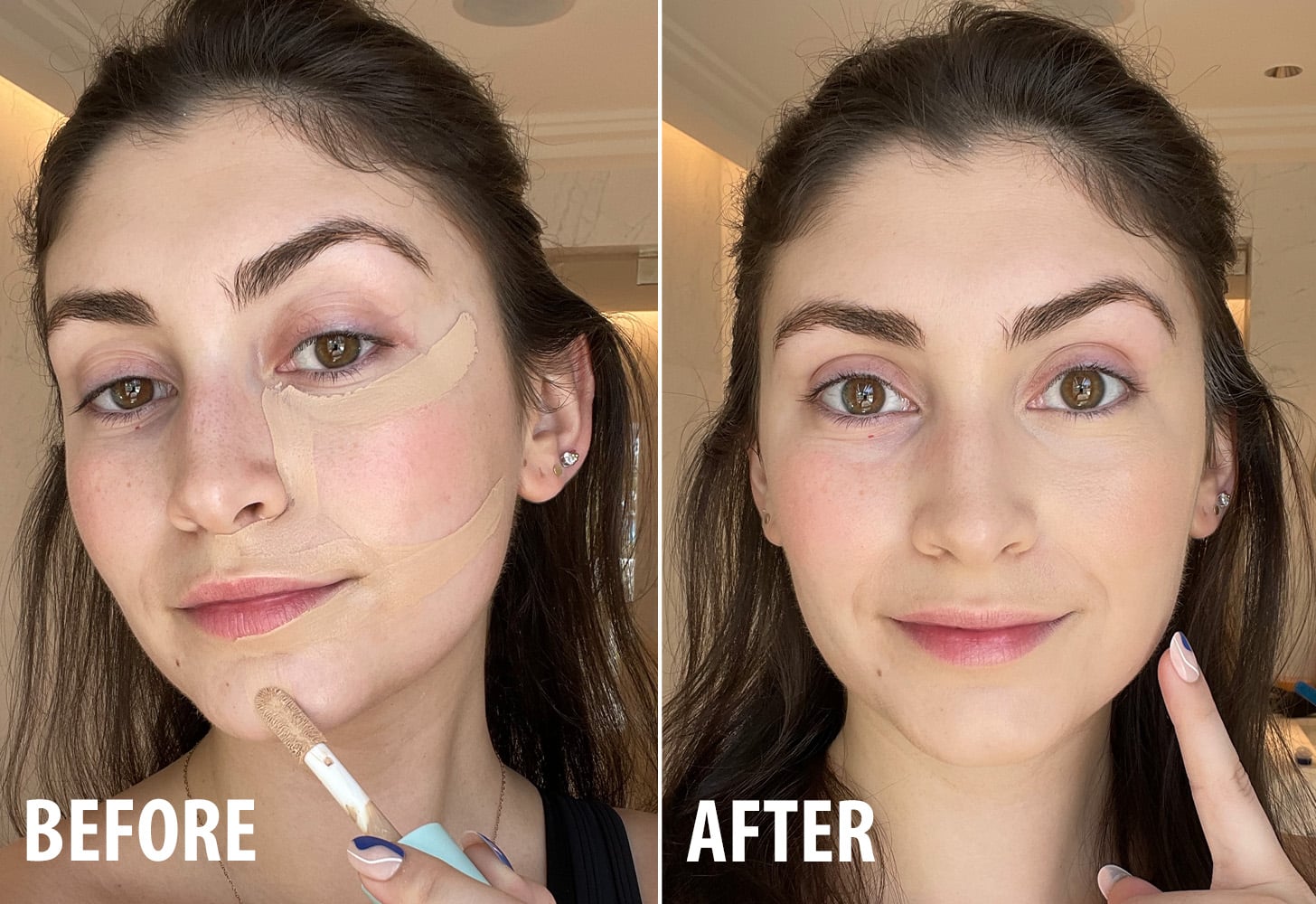 The difference was subtle, but I could see a bit of a lift underneath my cheekbones — almost like when one contours and highlights, except without the contour. I repeated the process on the other side of my face, then did a light makeup routine with some bronzer, blush, and mascara.
While I wouldn't say this tracing concealer hack is substitution for contouring or highlighting, it does help give the illusion of sculpted cheekbones by lightening the area underneath them. What I liked most about the technique was how speedy it was: instead of spot-correcting individual marks on my face, I was able to draw the product on and blend in record time. If I'm ever in a big rush but want to look like I did a full face of makeup, this is the method I'm going with.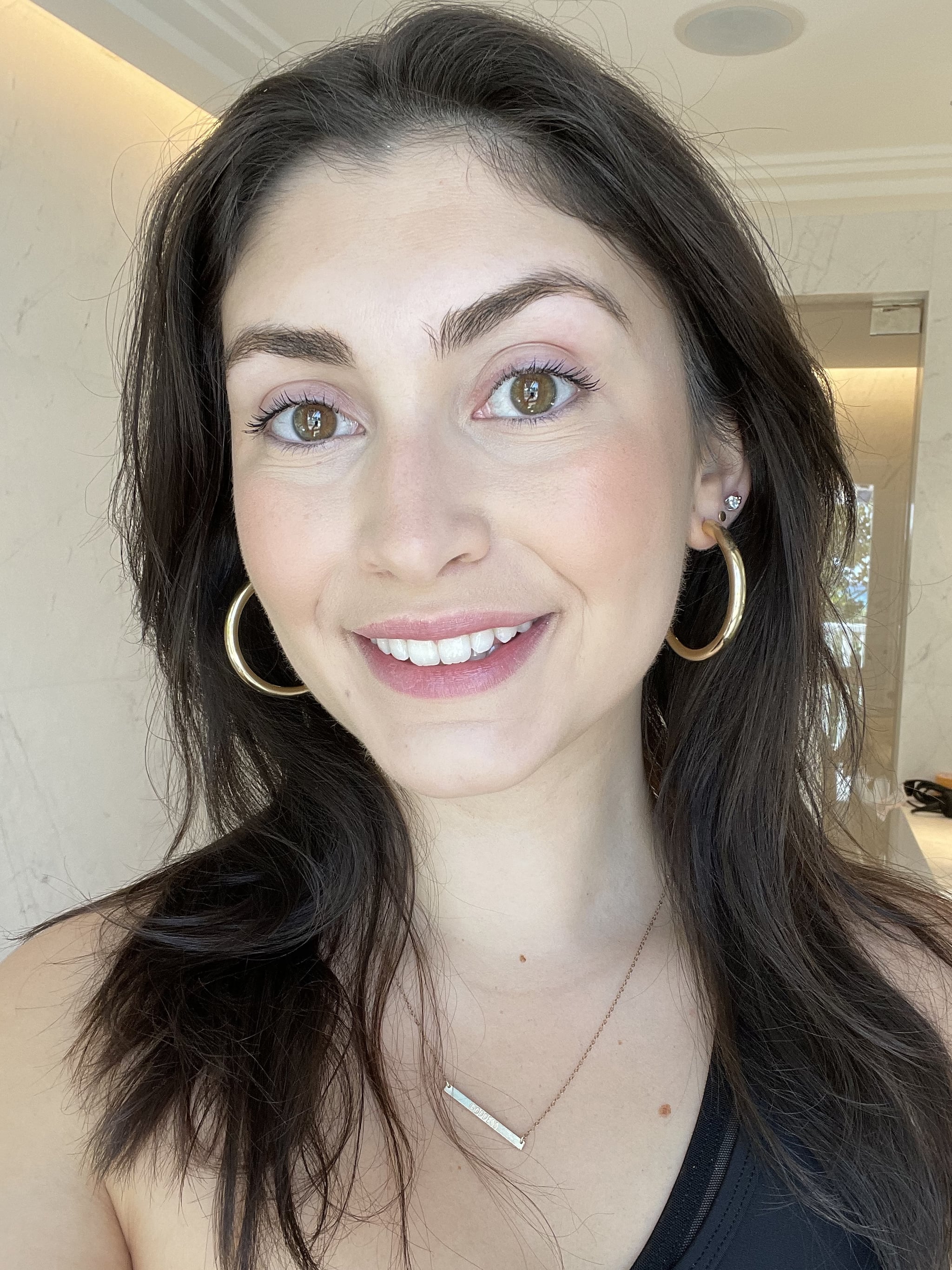 Image Source: POPSUGAR Photography / Jessica Harrington