Is Trader Joe's New Body Butter a Dupe For the Brazilian Bum Bum Cream? We Investigate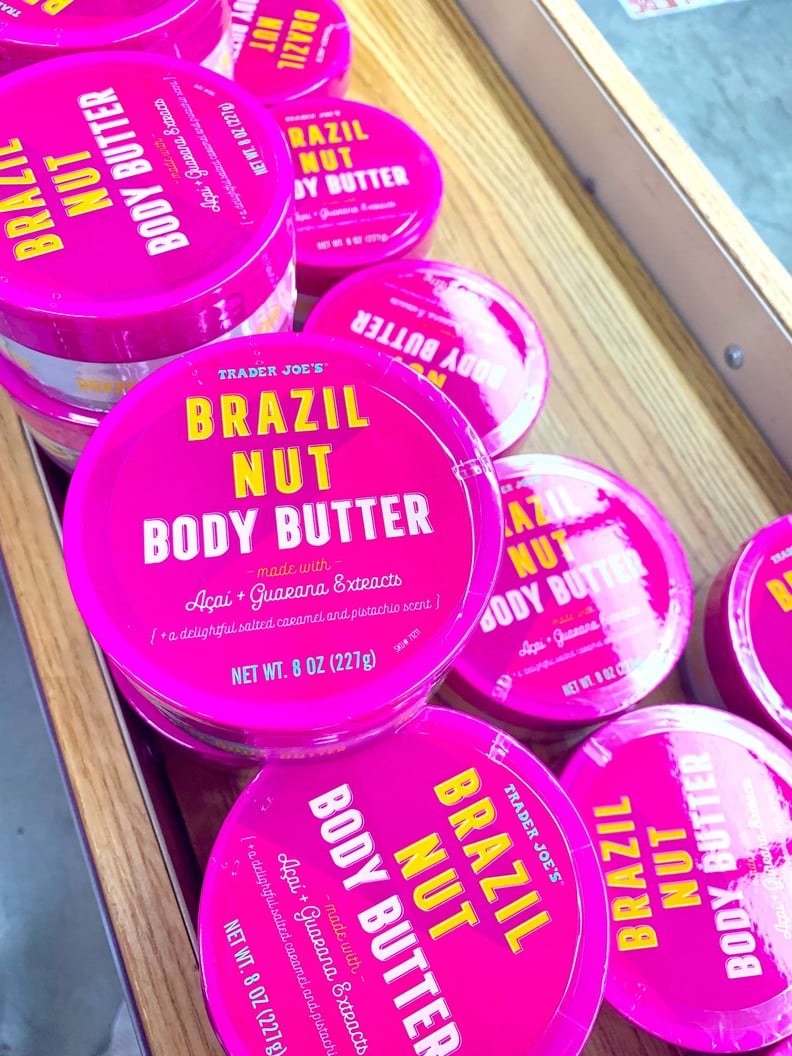 POPSUGAR Photography | Lauren Harano
POPSUGAR Photography | Lauren Harano
Trader Joe's is a treasure trove of beauty essentials.
One of its latest additions is the Brazil Nut Body Butter.
The body lotion is getting compared to Sol de Janeiro's Brazilian Bum Bum Cream, so we compared them side by side.
Finding a good dupe for your favorite product is just about as lucky as going on a perfect Hinge date. While most promise to be "just as good" but at a more affordable price, they often leave you wishing you spent your money on the original in the first place. Still, there's always a chance of hitting it off and finding that almost-too-good-to-be-true copycat that makes you (and your wallet) beam with joy. And leave it to Trader Joe's to give beauty buffs a summer staple that ticks all the boxes.
The fan-favorite grocer just released a new body lotion called the Brazil Nut Body Butter ($6, available in stores), and it's already being compared to the bestselling Sol de Janeiro Brazilian Bum Bum Cream by fans. It's easy to see why: the Brazil Nut Body Butter is made with similar tropical ingredients like coconut oil, guarana (a native Amazonian plant), and shea butter, and it smells just as wonderful as a dreamy seaside paradise.
While the scent is very similar to the Bum Bum Cream, the texture is much lighter. It's a bit more whipped in consistency, meaning it sinks into skin and absorbs in seconds. It doesn't linger on the skin quite as long, but being someone who enjoys wearing perfume, this was actually a plus for me since the two didn't overpower each other.
For just $6, this new Trader Joe's product is definitely getting a spot on my beauty shelf. Not only does it smell like the white-sand beaches on my bucket list, but it also gave me hope for all future dupes and Hinge dates alike.
Rating:
★★★★