True Botanicals Renew Microbiome Enzyme Essence Review
This Skin-Care Essence Is Like Kombucha For Your Face
As POPSUGAR editors, we independently select and write about stuff we love and think you'll like too. If you buy a product we have recommended, we may receive affiliate commission, which in turn supports our work.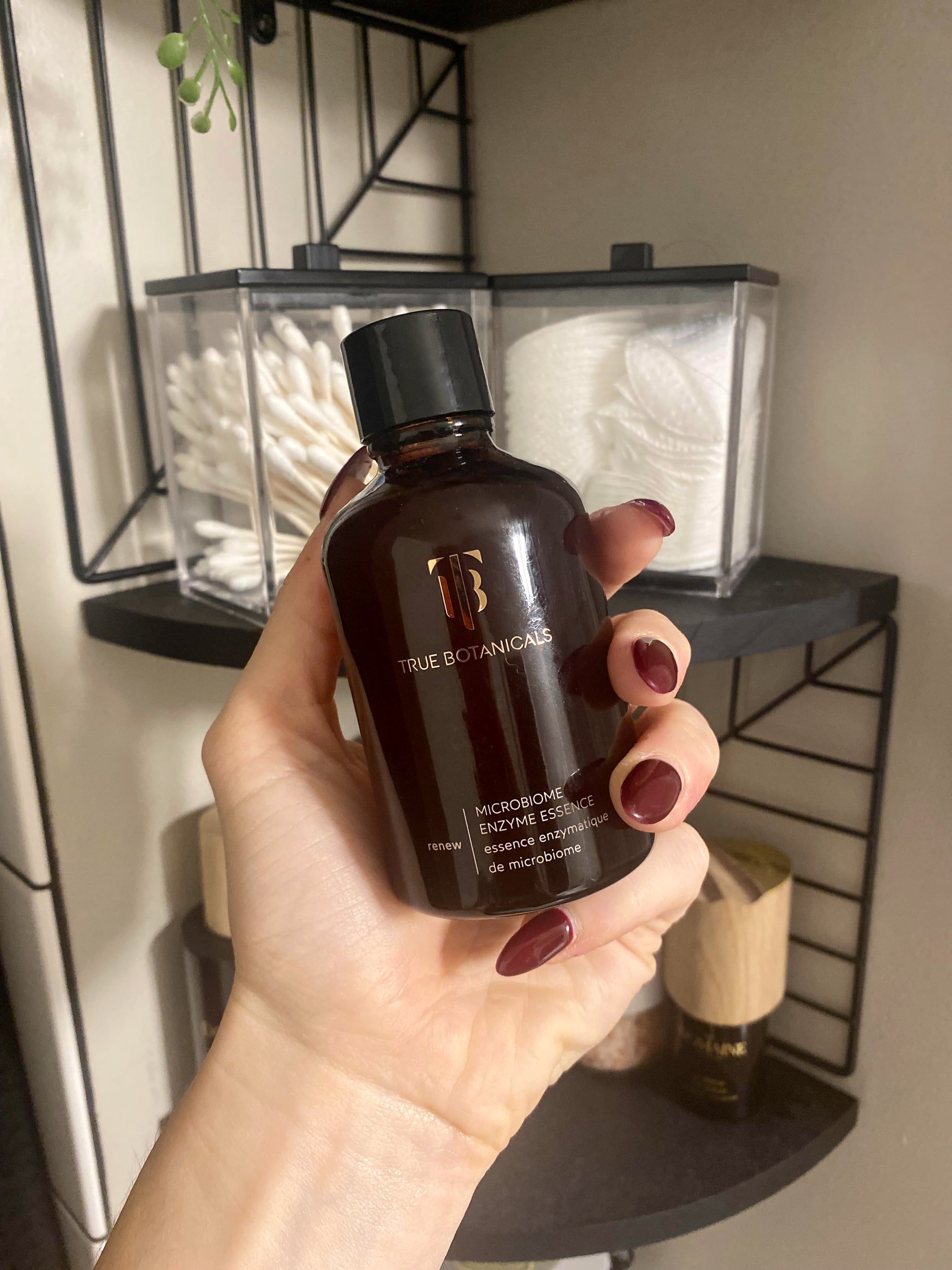 I've been a True Botanicals girlie for a few years now — ever since I got my hands on the brand's Renew Pure Radiance Oil, a nourishing, ultraluxe formula that quenches my dry skin like no other. Since then, I've diligently kept an eye out for new arrivals and coveted the ones that sounded like necessities (hi, Skin Barrier Sun Shield SPF 30), which brings me to my latest obsession: the brand-new Renew Microbiome Enzyme Essence ($80). The prebiotic-rich formula was created for all skin types to leave you soft, dewy, and bright. (And spoiler alert: it works.)
Ahead, I break down everything you need to know about the formula, including what I like about it, what to consider before adding it to your shopping cart, and more.
What I Like About the True Botanicals Microbiome Enzyme Essence
To be honest, it's been hard to keep the True Botanicals Microbiome Enzyme Essence a secret for as long as I have. I received it a few weeks back to begin testing and have been using it religiously ever since. After using it consistently, I've seen results fast. Most notably, it's made my skin look brighter (likely thanks to the gentle exfoliants inside). The formula itself is just like other facial essences I've tried: thin and watery. I've been applying a few drops to a cotton pad and pressing it into my skin nightly, followed by my usual serum and moisturizer.
The fast results are undoubtedly thanks to the power-packed (yet gentle) formula, which is rich with actives that nourish the good bacteria on your skin (like kombucha, but for your skin) and thus strengthen your skin barrier. It also contains pineapple and papaya enzymes and alpha hydroxy acids (AHAs) that exfoliate and soften the skin, leaving you with a glowy complexion. Not only do these ingredients help your skin look and feel its best, but per the brand, it also helps the products you apply after the essence absorb better.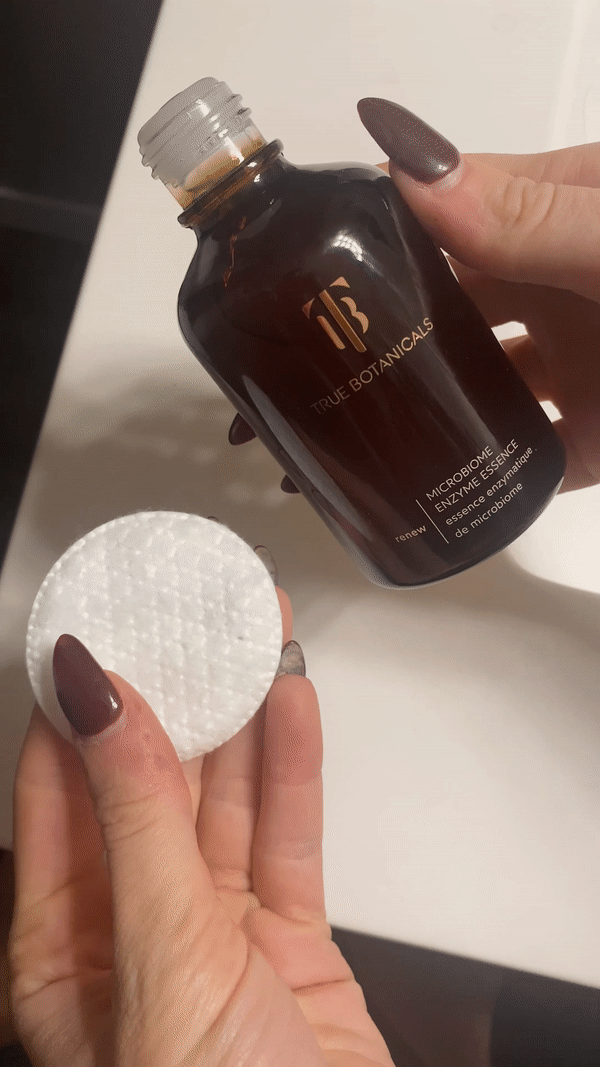 How to Use the True Botanicals Microbiome Enzyme Essence
Use the True Botanicals Microbiome Enzyme Essence after cleansing and before applying any other treatments or moisturizers. You can use it both morning and night if you'd like. I've personally reserved it for evening use, just because that's when I prefer to use exfoliants.
What to Consider Before Trying the True Botanicals Microbiome Enzyme Essence
The biggest thing to consider before trying this product is how much you're willing to spend on an essence. This is an expensive product, as are most of the formulas the brand carries. But if you have the means, I think it's a worthy investment for brightening or evening your skin tone, and (or) tackling fine lines and wrinkles. You get a lot of bang for your buck. Each recyclable bottle contains four ounces of the essence, and because you only need two to three drops per application, it'll be sure to last you a while.
Where Is the True Botanicals Microbiome Enzyme Essence Available?
The True Botanicals Microbiome Enzyme Essence is brand new as of today, and currently, the only place you can scoop it up is on the brand's website. True Botanicals is, however, also sold at Nordstrom, Credo Beauty, and Amazon, so it's likely you'll be able to shop it there as well soon.
Rating: 5
Image Source: POPSUGAR Photography / Marisa Petrarca