"Upcycled" Beauty Is Giving Would-Be Food Waste a New Life
As POPSUGAR editors, we independently select and write about stuff we love and think you'll like too. If you buy a product we have recommended, we may receive affiliate commission, which in turn supports our work.
Over the last few years, the "clean" beauty space has exploded, and more and more brands are putting an emphasis on sustainability. With that boom come trends like "juiced-up" skin care and upcycled ingredients, which see repurposed foods pop up in skin-care products.
In 2021, Whole Foods reported that upcycled beauty would be a top trend, and with the uptick in brands that are helping reduce food waste by utilizing it in their product formulations, we'd say that prediction has come true. When something is upcycled, it's essentially repurposed instead of thrown away, which helps eliminate waste and gives new life to what would have been discarded. Ahead, learn more about upcycled beauty and the ingredients typically used.
What Is Upcycled Beauty?
If you're new to upcycling, it's fairly simple. "Upcycling is the circular process of making something better from things that already exist and are otherwise considered 'waste,'" Anna Brightman, cofounder of UpCircle Beauty, a brand has upcycling at its core, tells POPSUGAR.
The difference between using just regular ingredients and using upcycled ingredients is where they come from. "Upcycled ingredients are ingredients that are usually a byproduct of another process [and] would have ended up in waste," Krupa Koestline, clean cosmetic chemist and founder of KKT Consultants, says.
You've probably upcycled in your everyday life without even realizing it. If you've cut an old T-shirt into a dust rag or cleaned out an empty tomato sauce jar to hold new objects, you've upcycled.
But why is upcycled beauty just taking off now? In a way, it's not: upcycling is nothing new; it's just that more brands are focusing on it. "Brands have been using upcycled ingredients for a while, because it's cost effective," Koestline says. "There has been a bigger demand in the past few years even before COVID, because consumers are more aware of the wasteful practices of production, and they are more vocal about brands doing better."
Brightman adds, "Not so long ago, the gold standard for beauty brands was to deliver great products from natural ingredients. Now, brands are expected to go much further — they must prove that there is a reason for their existence, one that contributes in some way positively to the environment, to society, or to supporting individual expression."
How Upcycled Ingredients Become Beauty Products
Different brands have different processes for turning upcycled ingredients into products. "The beauty industry gets a lot of 'waste' from food processing," Koestline says.
At UpCircle Beauty, coffee grounds are reused in many skin-care formulations, like the Coffee Face Scrub ($20). "Our ingredients come from a variety of sources, including the food and drink industry, the wood industry, floristry industry – you name it," Brightman says.
Superzero repurposes 100-percent sustainably harvested upcycled charcoal from oak offcuts from the fencing industry into products like its All-Over Shampoo and Body Bar ($18). "The oak is then transformed into charcoal, and any small charcoal pieces not suitable for cooking are collected into bags and rolled in a ball mill to break up the particles," Conny Wittke, cofounder of Superzero, says. "Then, the particles are sieved to size grade, with the result being very fine, skin-friendly particles that exfoliate and detoxify skin."
Farmacy Beauty's, its Niacinamide Night Mask ($42) uses upcycled blueberry-seed oil. "Typically, blueberry fruit is used to make jam and candy, but the seed itself may be normally discarded," Pamela Marcos, the brand's senior director of product development and regulatory, says. "Upcycling allows us to take the dried seed and turn it into a nutrient-rich oil that is full of antioxidants, vitamin E, and fatty acids to help nourish the skin." Cold-press technology is employed to harvest and process the oil without affecting the integrity or potency of the ingredient.
And that's just the beginning — there are many, many more examples.
The Benefits of Upcycled Beauty
Upcycling has a myriad of benefits for the environment. To start, it lowers the beauty industry's impact on the environment, which is sadly very vast. "It reduces the natural resources it takes to grow plants, like fresh water; limits over-harvesting of plants; and reduces overall waste," Koestline says.
It also helps put the surplus of leftover materials from other processes to good use. "Upcycling helps to prevent the emission of greenhouse gases, such as methane, that occur when natural materials decompose," Dr. Wittke says.
Popular Ingredients Used in Upcycled Beauty Products
Almost all plant-based ingredients can be upcycled into new beauty products. Some of the most common ones are coffee grounds, walnut-shell powder, fruit-peel extracts (from discarded fruit peels), cacao-bean waste, fruits (discarded from the juice and jam industry), and even grape waste from wine production.
However, an ingredient can't be upcycled if it's "been altered by overheating, high pressure, or chemical degradation in the initial processing," Koestline says. There are also some limitations on the ingredients available through upcycled sources. "However, because [of] the consumer demand for brands to adopt upcycling, there are more resources dedicated to research for upcycling processes," she says.
Keep scrolling to check out a few beauty products with upcycled ingredients to give your routine a bit in sustainability.
— Additional reporting by Danielle Jackson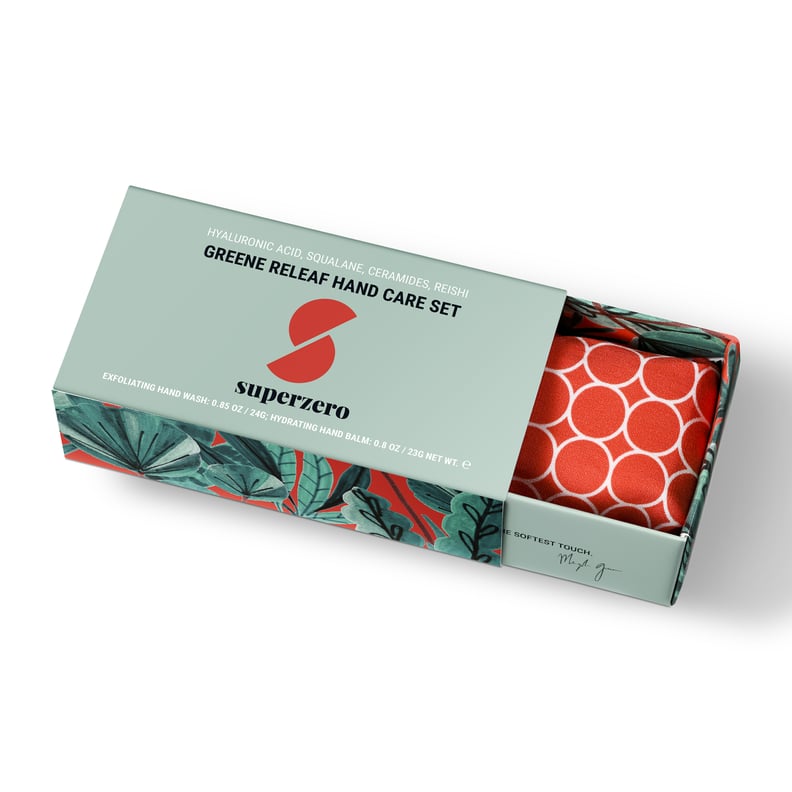 Superzero 2-in-1 Greene Releaf Hand Care Set
Farmacy 10% Niacinamide Night Mask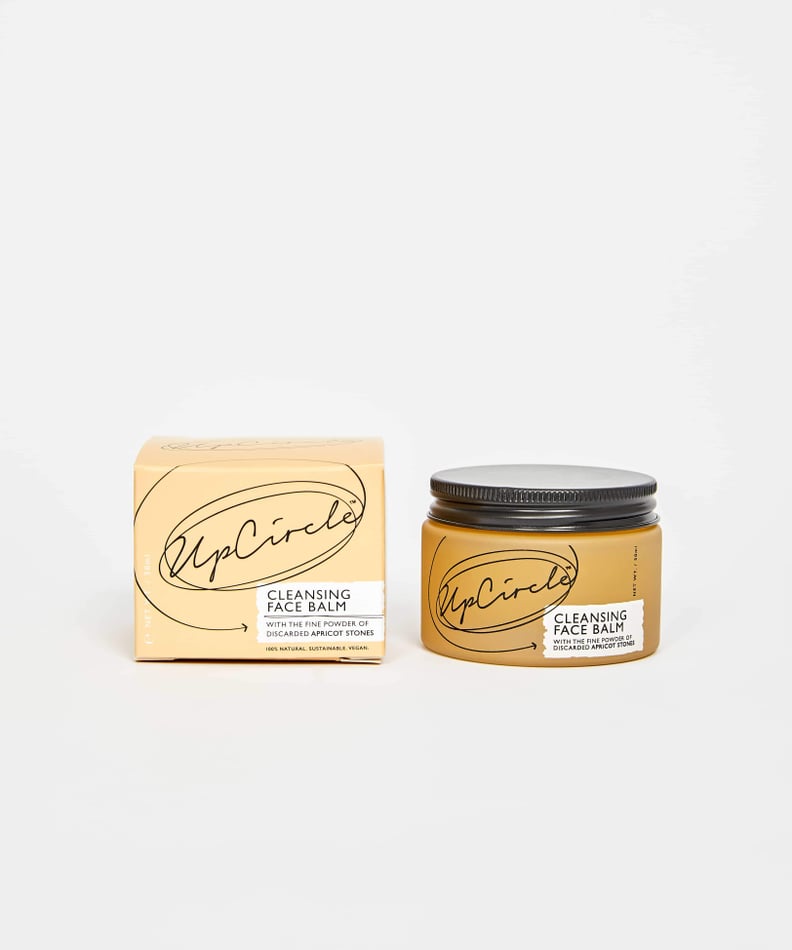 Upcircle Cleansing Face Balm
The Upcircle Cleansing Face Balm ($24) features powder from discarded apricot stones that gently breaks down makeup and dirt without stripping your skin of natural oils.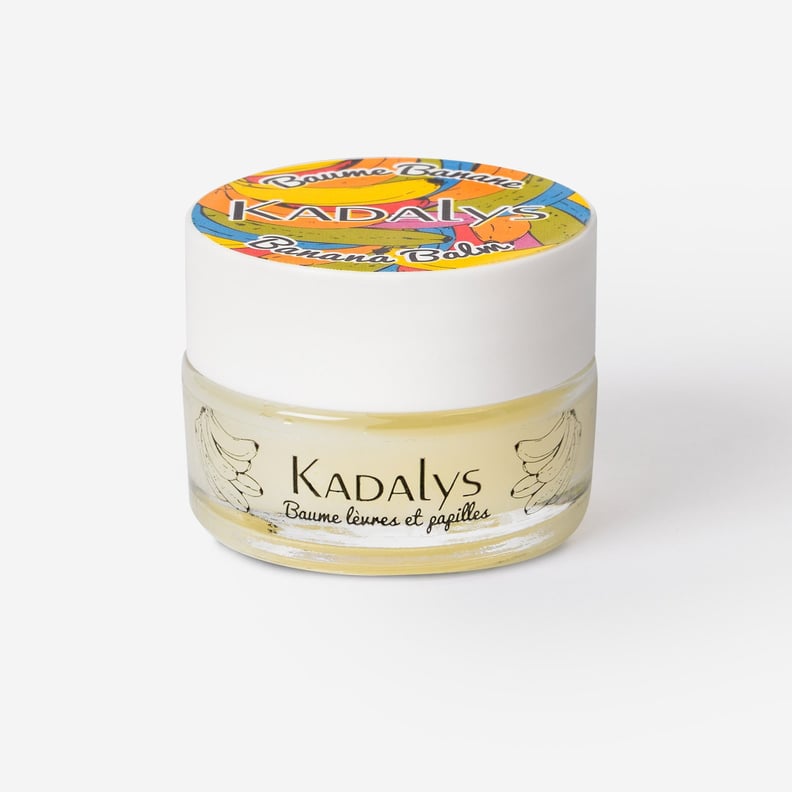 Kadalys Banana Lip Balm
Chapped lips will be a thing of the past with the Kadalys Banana Lip Balm ($20), which uses banana and natural vegetable oils to nourish and repair dry lips.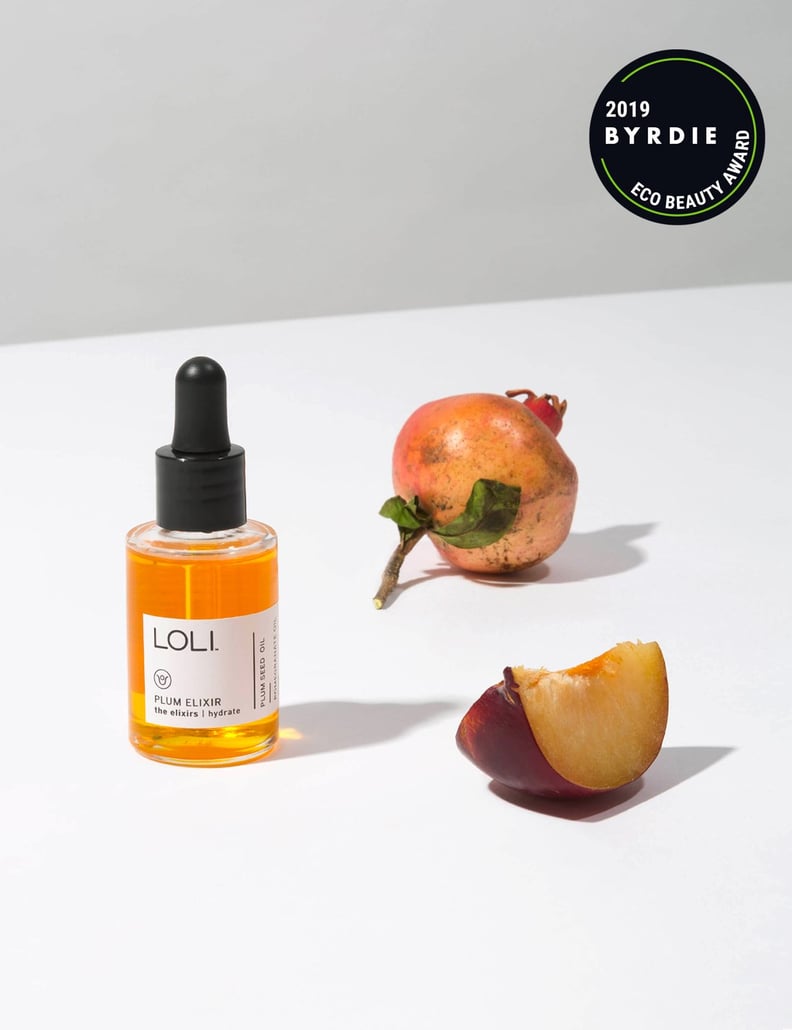 Loli Beauty Plum Elixir Organic Face Oil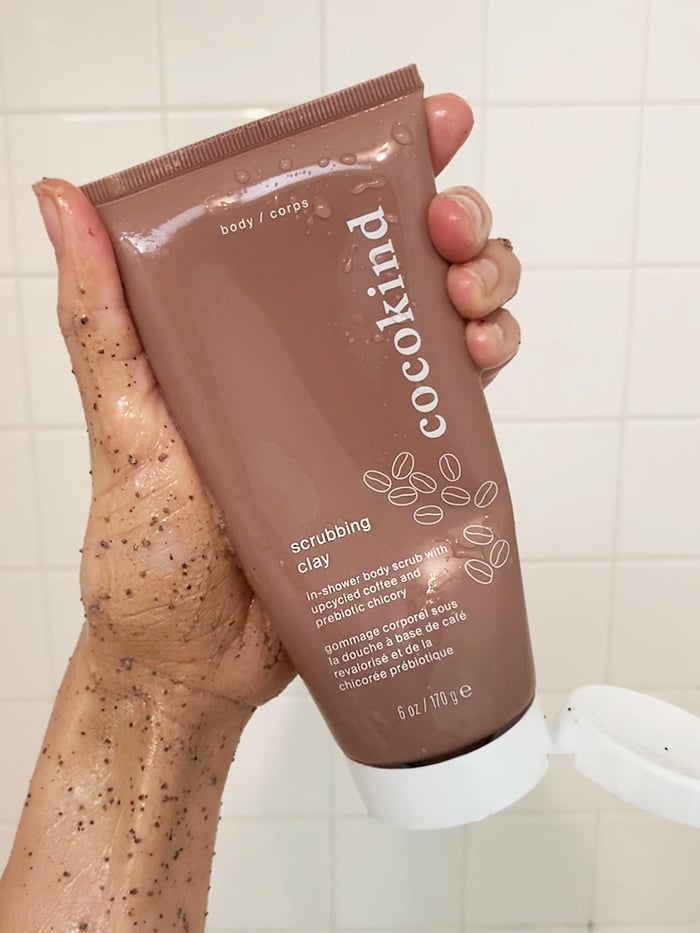 Cocokind Scrubbing Clay
The coffee grounds in the Cocokind Scrubbing Clay ($19) work to gently smooth and brighten the skin while getting rid of dead skin cells.