Victoria Beckham Future Beauty Mascara Review
If You Like the Natural Lash Look, You'll Love Victoria Beckham's New Future Lash Mascara
As POPSUGAR editors, we independently select and write about stuff we love and think you'll like too. If you buy a product we have recommended, we may receive affiliate commission, which in turn supports our work.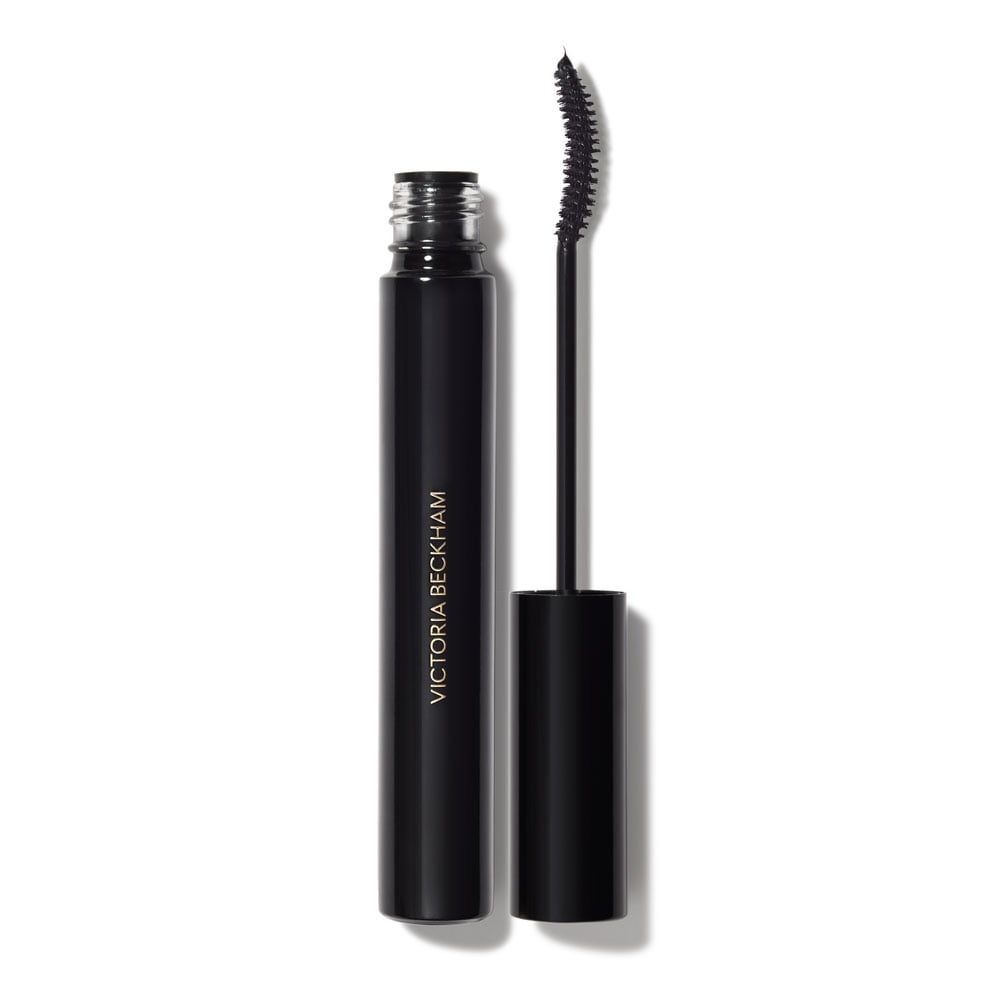 Since her first launch in 2019, Victoria Beckham has been slowly but surely rounding out her makeup range. She started with eyeshadows and eye liners (so we could all copy her signature smoky eyes). Then there were primers and lip tints, followed by her much-anticipated Posh lipsticks, a range of neutrals (and one red!) that paid homage to her former pop star alter ego. And while Beckham looked to the past for her last launch, her new product looks to the future (literally, it's in the name) with her Victoria Beckham Beauty Future Lash Mascara ($28).
For anyone who wears (or has worn) mascara, Beckham's personal gripes with the product will sound familiar: "I was tired of my mascara being unable to keep up — always smudging, flaking, or harming lashes," she said via press release. This clean option claims to deliver the flutter without the flakes.
Like all of the products in her makeup collection, the Future Lash Mascara is vegan, cruelty free, and made without any questionable ingredients (the brand specifically highlights no alcohol, beeswax, BHT, animal collagen, cyclic silicones, EDTA, essential oils, formaldehyde donors, fragrance, gluten, nano materials, ozokerite, palm oil, and parabens). The formula substitutes flexible plant polymers for traditional mascara ingredients like PVP (often found in old-school hairsprays) and vinyl polymers, both of which can leave lashes feeling stiff and heavy, and lead to flaking. Additionally, Future Lash also contains a proprietary ingredient the brand calls its "C2 Complex", made up of shea butter, niacinamide, panthenol, vitamin E, and pistacia lentiscus gum (a resin extracted from the bark of trees native to Greece), which they promise help condition lashes.
The magic is also in the wand. A lot of brands have been experimenting with uniquely-shaped mascara brushes lately (see: Charlotte Tilbury and BareMinerals), and while at first I thought the Future Lash wand looked fairly traditional, upon closer inspection I realized it's actually quite interesting. More flat that round, my first thought was that it resembled the arched back of a cat. The wand has a slight curve to it, which is meant to mimic the shape of your upper lash lines, making it easier to get right to the roots of your lashes and catch every single hair. It features short, tightly-packed fibre bristles that are the tiniest bit longer on the convex side of the wand, which act like a miniature paddle brush for your top lashes.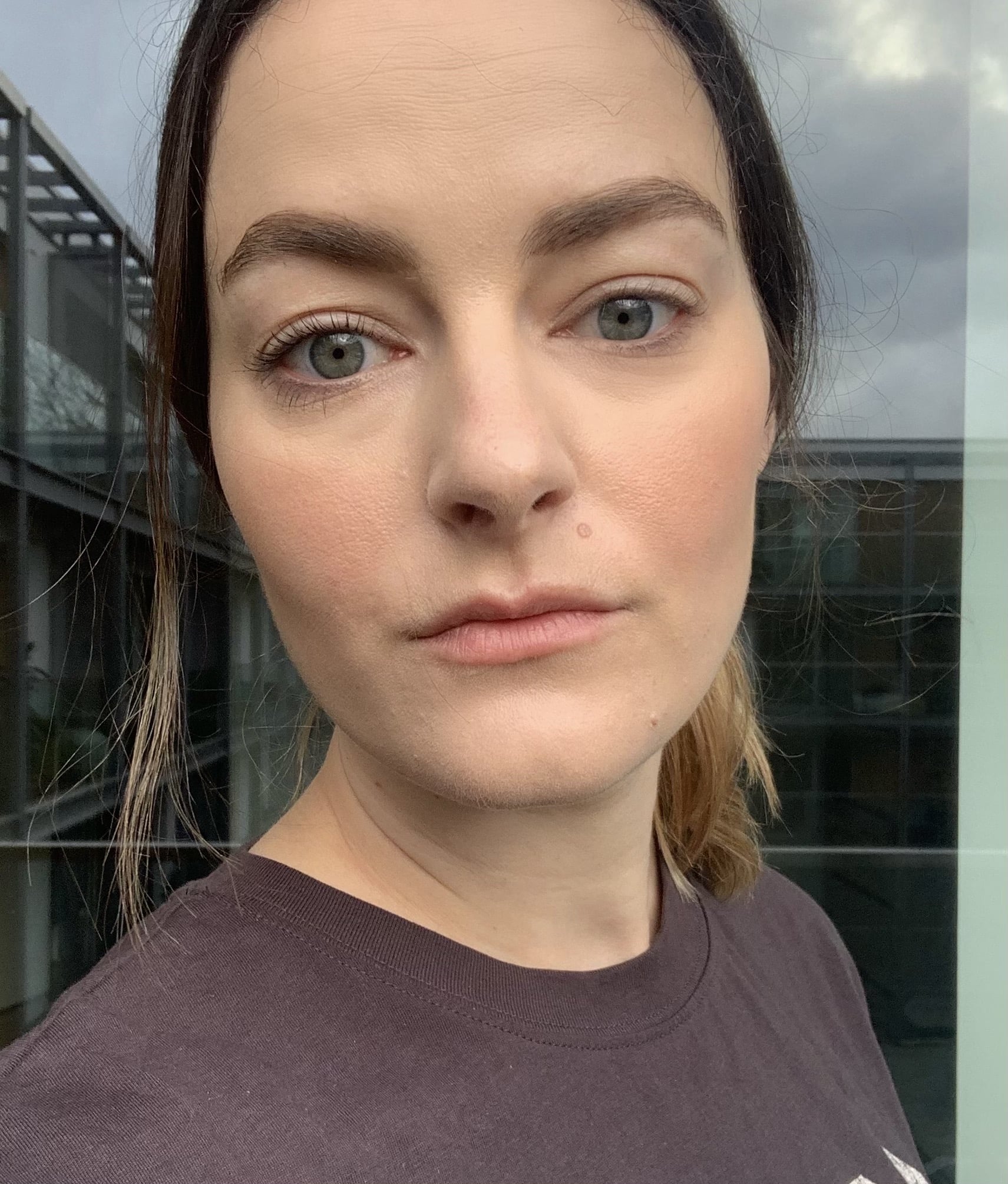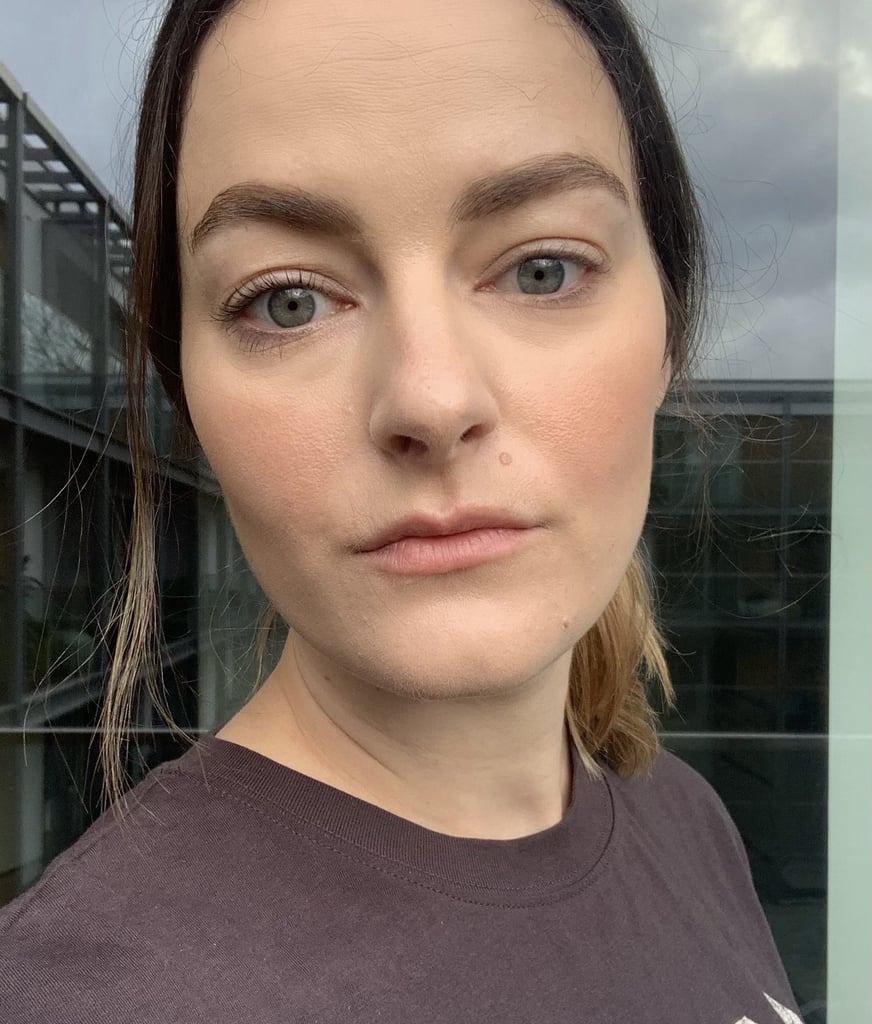 Image Source: POPSUGAR Photography / Sophia Panych
I actually really like the Future Lash wand. It feels like you're using a hairbrush on your lashes as it keeps them incredibly straight, smooth, and separated. And because the wand is so thin and narrow, it is ridiculously easy to get each and every little hair at the inner and outer corners — I feel like I discovered some lashes I didn't know I had after using this (the photo above shows me with the mascara on my right lashes and my left lashes left bare).
The formula is thin, flexible, and very glossy, and while not waterproof, it's long wearing, smudge-proof, and sweat-and-humidity resistant. After testing it out, I can confidently say that it lives up to its claims of lifting and defining your lashes, as well as adding length. The mascara it most reminds me of is Glossier's Lash Slick Mascara, although I would say that the Future Lash formula has a bit more heft to it — it goes beyond just tinting your lashes, giving your lashes a fanned-out, feathery effect and adding nice length and a tiny bit of volume. Although, it's important to note that it doesn't add a ton of volume, so if you're looking for a false-lash effect, this mascara is probably not the best option for you. Future Lash definitely falls on the more natural side of the mascara spectrum.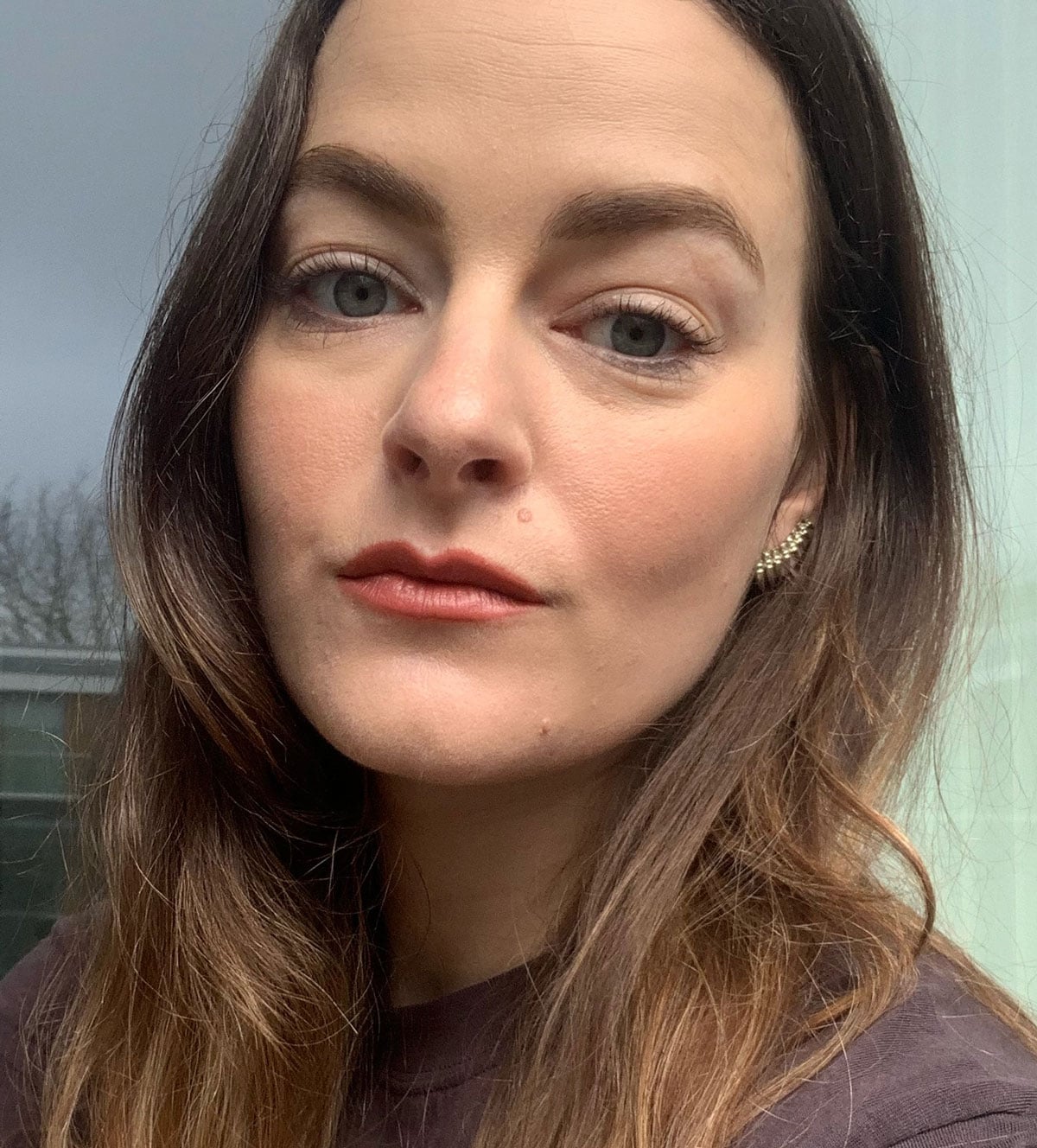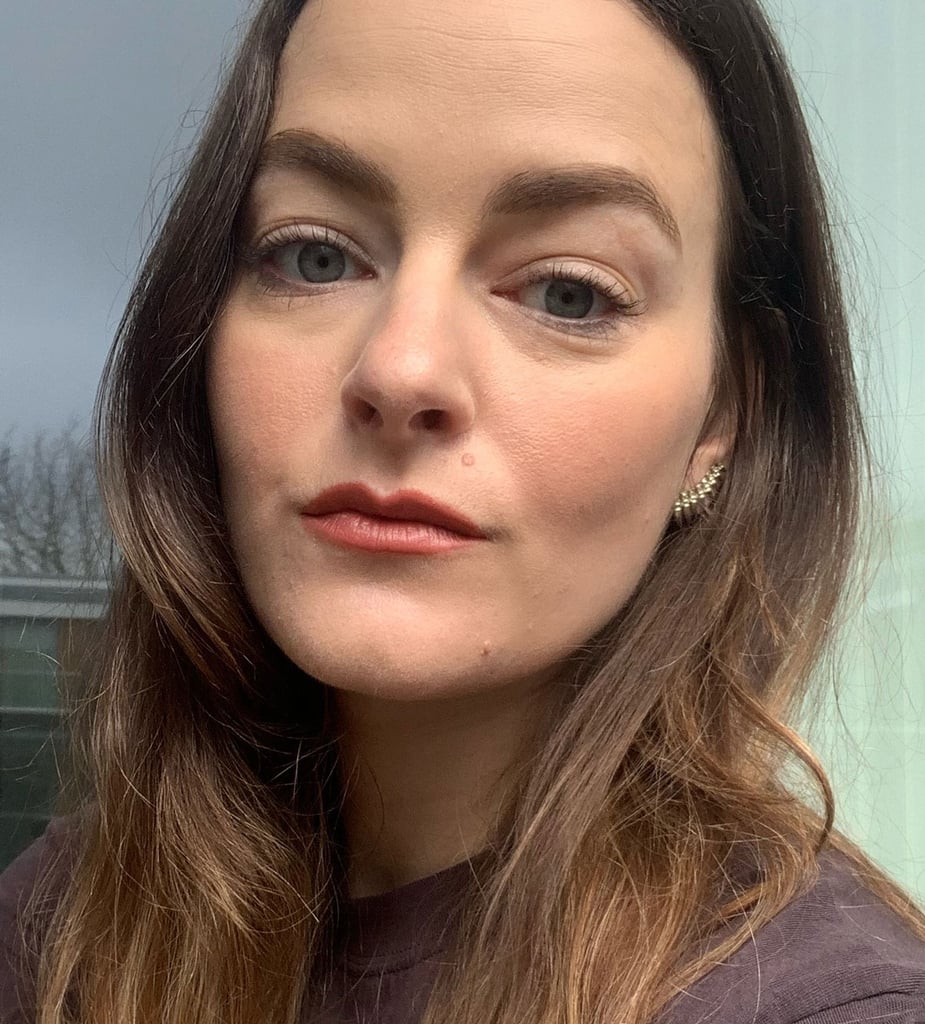 Image Source: POPSUGAR Photography / Sophia Panych
My one critique of the Future Lash Mascara is the tube's internal wiper system. After a few applications, the formula starts to build up slightly along the bristles that can lead to clumping on your lashes. It's not the end of the world, however. I find this is an issue with a lot of mascaras and all you need to do is wipe the bristles down with a tissue to remove the build-up of pigment and return to square one.
Is the Victoria Beckham Beauty Future Lash Mascara truly the mascara of the future? Not particularly, although the non-toxic formula should definitely be applauded. I guess I picture the next generation of mascaras to be self-applicating or made from moon dust or something. What this formula is, is a really beautiful mascara that I can wear everyday and for every occasion, that doesn't irritate my eyes or flake all over my face halfway through the day (it honestly feels like it's not even there), and that comes off easily with warm water. So while it's not futuristic per se, I'll definitely be wearing it a whole lot in the future.
Image Source: Victoria Beckham Beauty