POPSUGAR
/ paid content for /
Schick Hydro Silk
What Panthenol Can Do For Hair
Panthenol For Hair: What It Does and How to Use It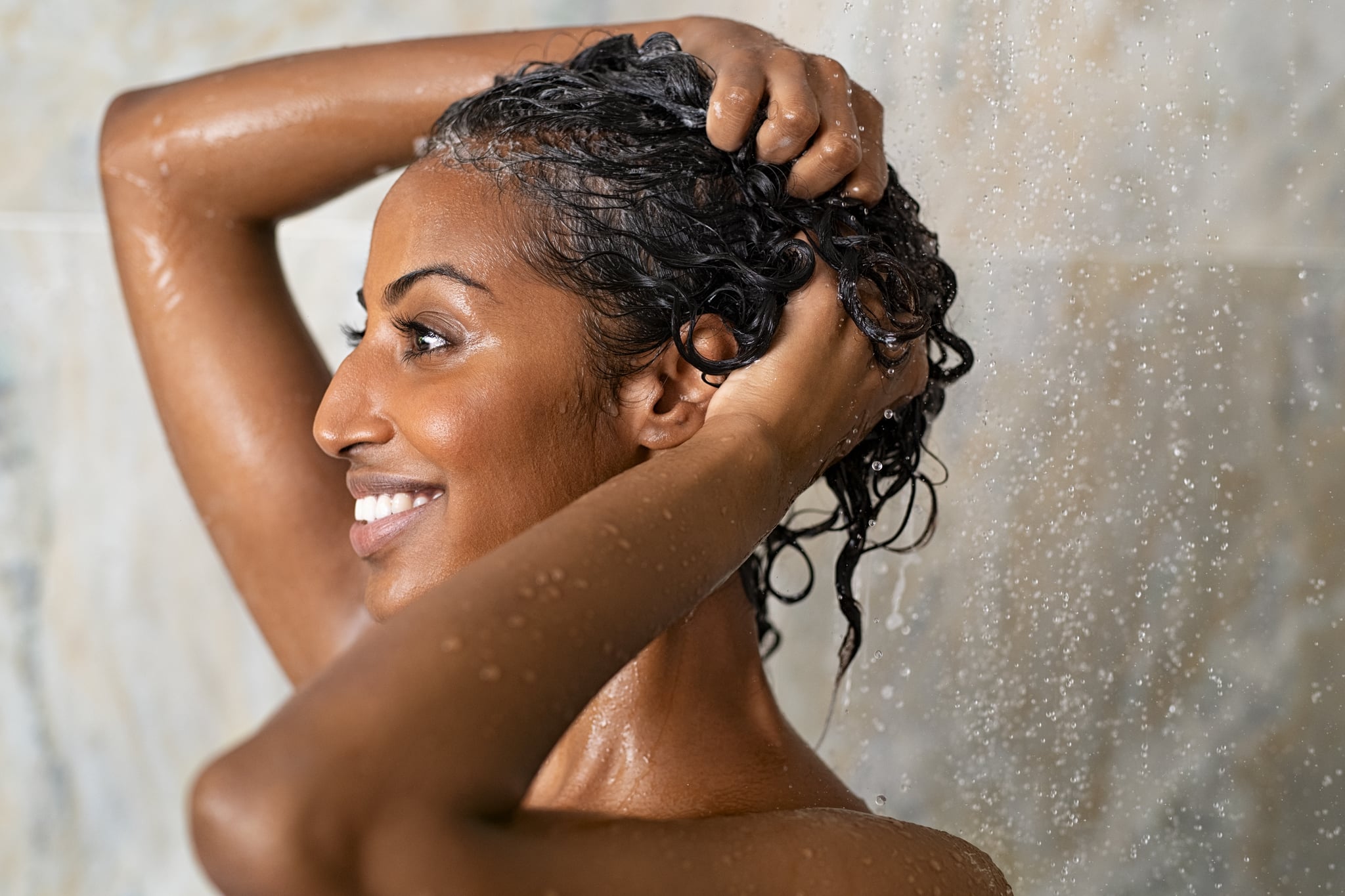 Panthenol is a common ingredient found in many skin-care and hair-care formulas.
It is a powerful moisturizer because it is an emollient, meaning it can retain water.
Panthenol in hair care is usually seen in leave-in conditioners and hair masks.
For most people, shiny hair equals healthy hair. Who doesn't want lustrous hair that reflects the sun with every move? No matter what your hair texture is or style you wear it in, shine is always something we're striving for.
But for many, that's easier said than done. There are a host of reasons your hair might not be as shiny and smooth as you want it to be — the most common being dryness. Enter: panthenol. It's one of the key ingredients in many hair-care products that helps hair retain moisture. Keep reading for the download on what panthenol does for your hair and how you can incorporate it into your routine.
What Is Panthenol?
"Panthenol is normally derived from a synthetic source and is a popular moisturizer used in skin care as well as hair care, primarily conditioners," Leon Van Gorkom, senior hair manager of Unilever in North America, says. Panthenol is an alcohol derivative of pantothenic acid, a component of the B complex vitamins, and exists at room temperature in the form of a white powder or oil.
On an ingredient list, panthenol may also be called one of the following: dexpanthenol, D-pantothenyl alcohol, butanamide, alcohol analog of pantothenic acid, or the aforementioned provitamin B-5.
What Does Panthenol Do For Hair?
Panthenol is a triple threat, promoting shine, strength, and softness in hair. How does it do that? Like hyaluronic acid for skin, it acts as a humectant, drawing nourishing moisture into strands. That ability to lock in moisture means it can help protect your hair from styling or environmental damage. Panthenol also serves as an emollient, which smooths cracks in the hair shaft, meaning it can be especially beneficial for those with rougher hair textures.
How to Use Panthenol For Hair
Because panthenol is so great at moisturizing, as Van Gorkom says, it can be found in the formulas of product categories from shampoos to conditioners to masks. After hair has been put through the rigors of shampooing, which can deplete hair of its natural oils, it needs to be replenished; this is where a panthenol comes in.
"It's also used to moisturize skin, making it a popular ingredient in scalp-care products," says Van Gorkom. "It does double duty to treat both the scalp, which is skin, and the hair." A hardworking dual-purpose product like Dove Dermacare Scalp Anti-Dandruff Conditioner ($12) restores moisture balance and relieves irritation.
Panthenol is great for all hair types, especially parched strands and those with rough hair textures. You'll see it in deep conditioning treatments like Olaplex No. 8 Bond Intensive Moisture Mask ($28) and leave-in conditioners like Pattern by Tracee Ellis Ross Leave-In Conditioner for Curly & Coily Hair ($25).
One thing to note for panthenol seekers is that the higher up it is on the ingredients list, the more of it there is in the formula. If you look at the ingredients and see things like dimethicone, cyclomethicone, coclopentasiloxane, amodimethicone, PEG_12 dimethicone are ahead of panthenol, the product probably doesn't contain enough of the ingredient to really make a difference.
Is Panthenol Safe?
Both the US Food and Drug Administration (FDA) and the European Commission on Cosmetic Ingredients have approved panthenol for use in cosmetics, so yes, it is generally regarded as safe. Because panthenol is so ubiquitous, there aren't known side effects unless you have a specific allergy to the ingredient. So always be aware of how your hair and scalp react to any new product introduced to your regimen, and do a patch test when trying something new.