Trying to pick a favorite Zendaya hairstyle is like trying to pick the tastiest flavor from Crumbl Cookies: we can't, and we won't. We've seen the mononymous star wear everything like flowing locs, a lob (and then a faux bob), copper-red hair, and even a curly shag. Let's not even mention Zendaya's natural hair. The star has definitely earned the title of ultimate beauty chameleon alongside her long list of accolades. Still, we can say with confidence there's a particular hairstyle that makes us swoon every time, and that's Zendaya's braids.
When it comes to this protective style, the actor doesn't play favorites. Box braids, cornrow styles, micro braids, goddess braids, braided ponytails — you name it, she's tried it. She's dressed up her braids for movie premiere red carpets and down for events like Beautycon and just a regular stroll down the street, (more on those ahead), and it all just proves that braids are as versatile as they are stylish. There is one thing that is clear from Zendaya's braids: she clearly favors length. Some of her braided hairstyles extend all the way down to her midthigh, which is no easy feat for the 5'10" actor.
While we're on the topic of difficult tasks, we sorted through all of Zendaya's past beauty looks — and there are a lot of them — to pull out the top braided hairstyles she's ever worn over the years. Scroll through for the best of Zendaya's braids, and if her past beauty evolution has taught us anything, we feel confident saying these are just the beginning.
Zendaya's XL Cornrows
At the premiere of "Spider-Man: No Way Home," Zendaya opted for extra-long cornrows created by celebrity hairstylist Antoinette Hill, who only had 45 minutes to pull off the intricate look. Cornrows are one of the most popular protective styles — they're super versatile and entrenched in Black hair culture — but the added length, which extended below her butt, took this style to the next level.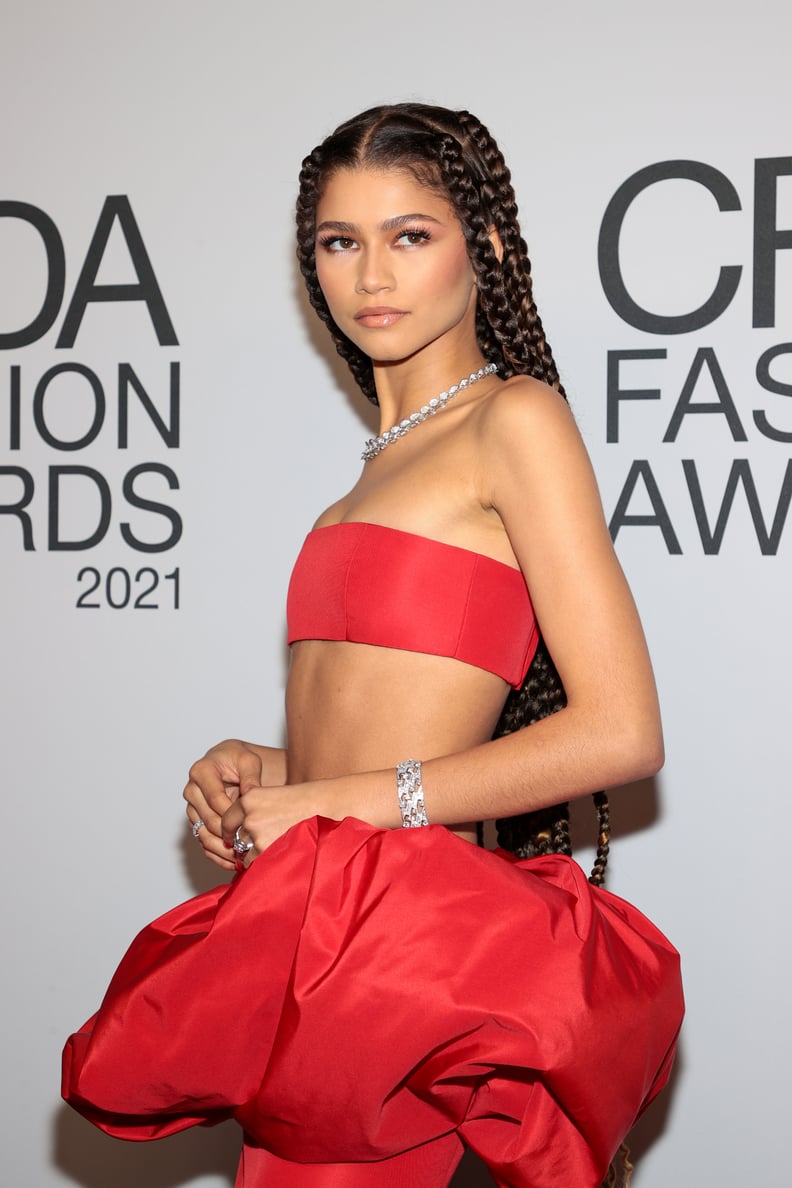 Zendaya's Jumbo Box Braids
When Zendaya made history as the youngest-ever Council of Fashion Designers of America's Fashion Icon in 2021, her jumbo box braids lived up to the iconic status of the award. Hill created this sectioned style on Zendaya (as well as her longtime stylist Law Roach, who wore a matching set of braids to the event), complete with an ombré brown-to-copper color down the length of each braid.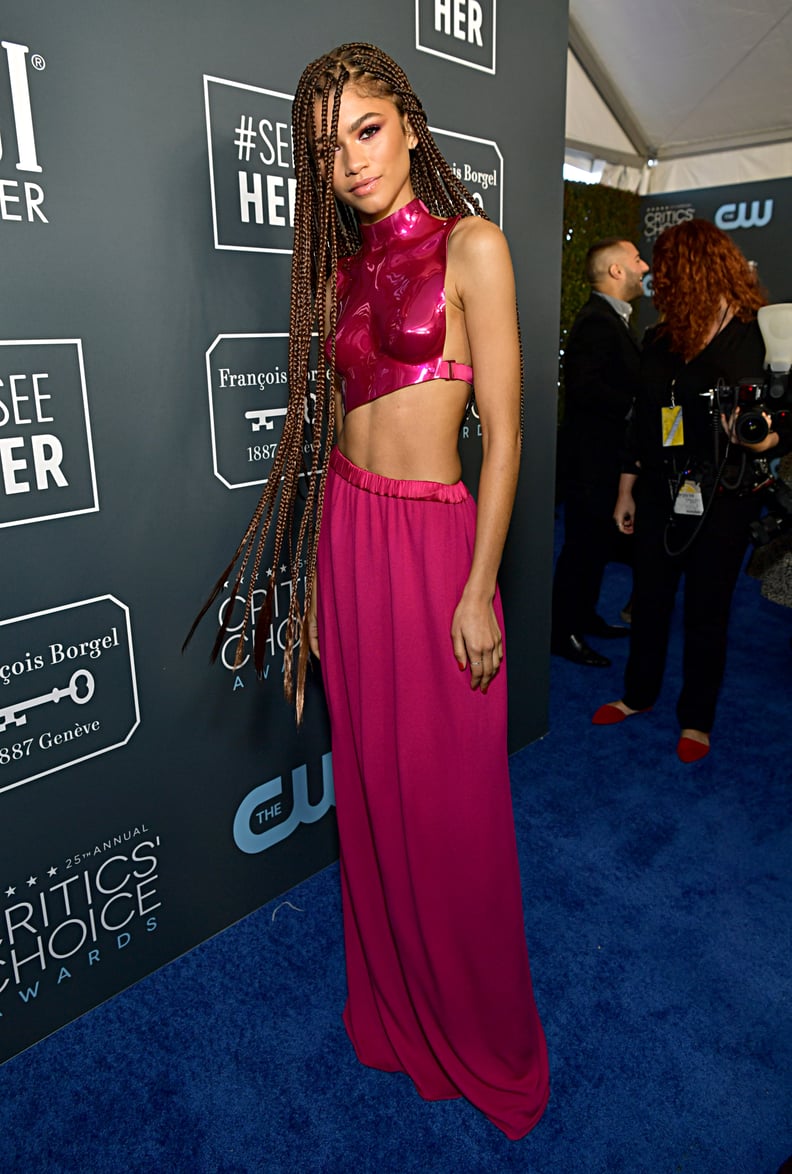 Zendaya's Knotless Box Braids
At the 2020 Critics' Choice Awards — where she was nominated for best actress in a drama for her role as Rue Bennett on "Euphoria" — Zendaya wore her knotless box braids in a face-framing side sweep that was equal parts mystery and drama. The extra-long (not to mention on-trend) braids were designed by veteran celebrity hairstylist Kim Kimble and braided by Kendra Garvey.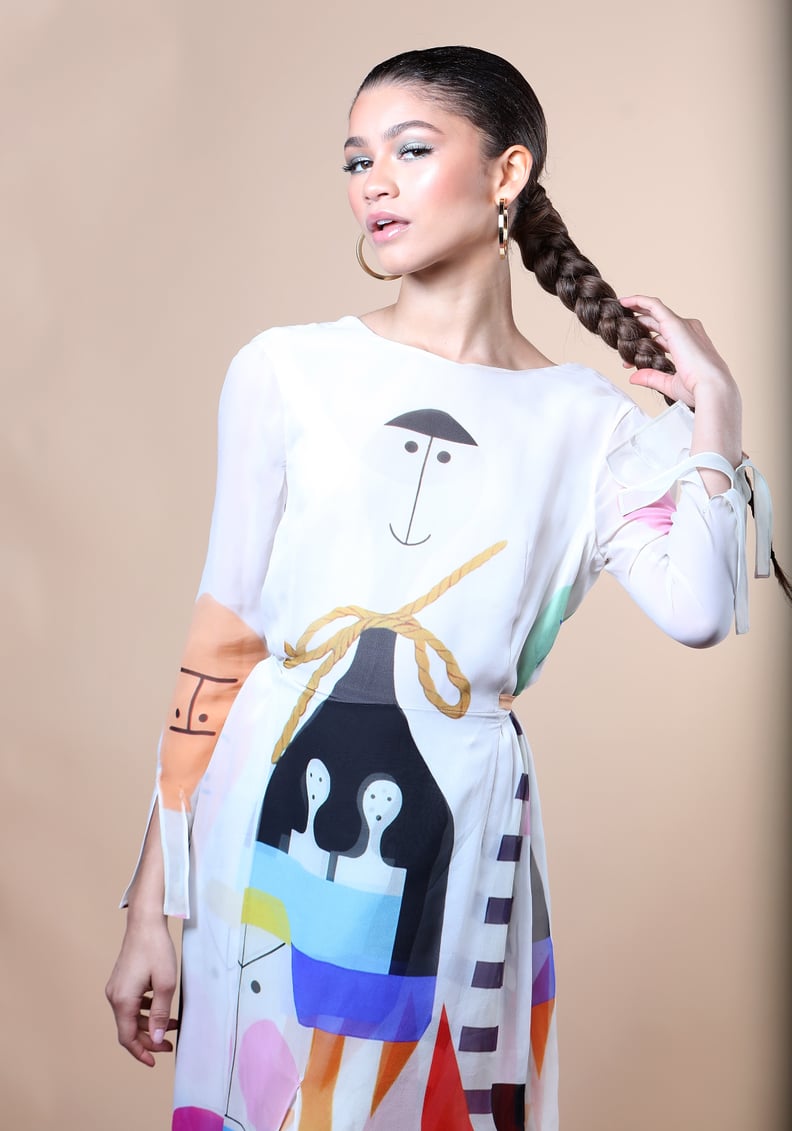 Zendaya's Braided Ponytail
Braided ponytails have become a go-to style for Zendaya, at least as much as they can for someone who changes their look on the regular. She wore this sleek pony/single-braid combo to the 2018 Beautycon Festival in New York City, where she spoke with marketing executive Bozoma Saint John about beauty standards. "I am Hollywood's acceptable version of a Black girl and that needs to change," she said. "We're vastly too beautiful and too interesting for me to be the only representation of that."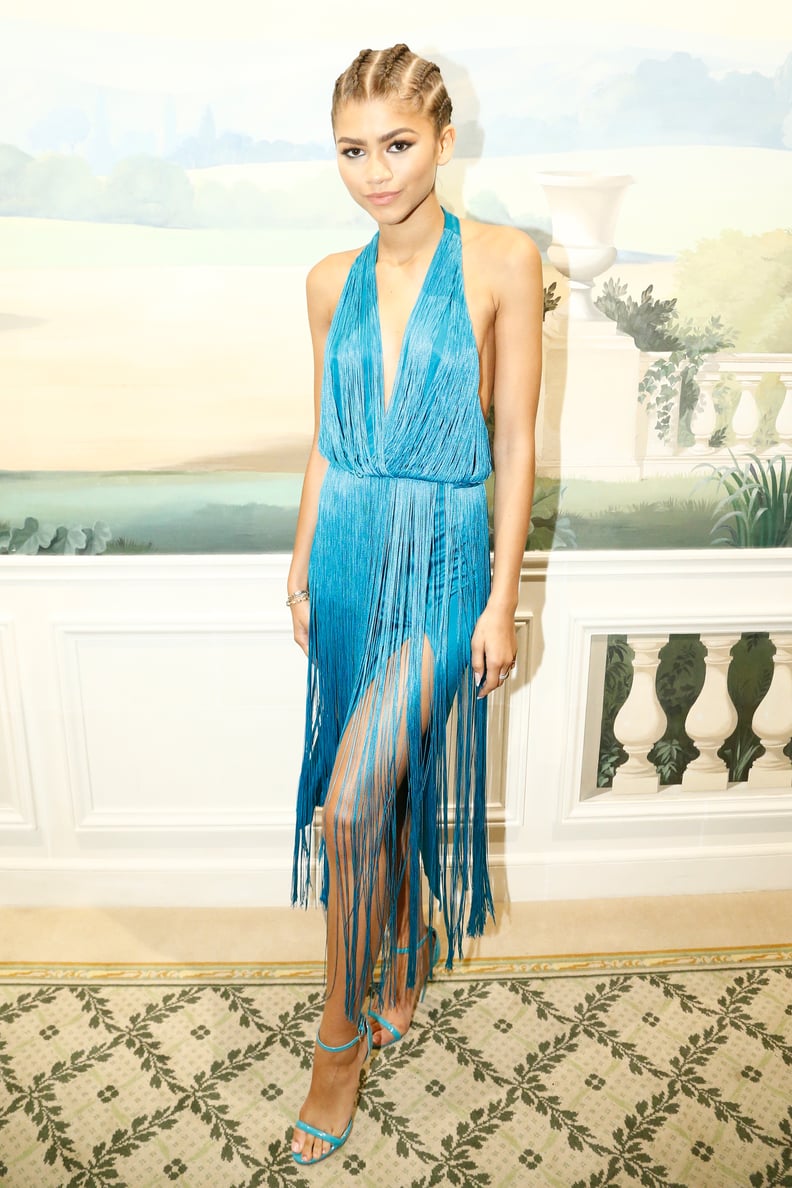 Zendaya's Cornrow Updo
Zendaya wore this set of cornrows pinned up into a bun to the Buro 24/7 Family Presentation at Paris Fashion Week in 2015. But if you blinked, you might have missed it. She wore three different styles in the span of 48 hours, even joking about the transformation on Twitter. "I braided Zendaya's hair first, so she could wear the short wig to one show and have an easy transition for her next show and into the evening," her hairstylist Jennifer Yepez told Allure. "She simply took off her wig in the car on the way to the next event that day."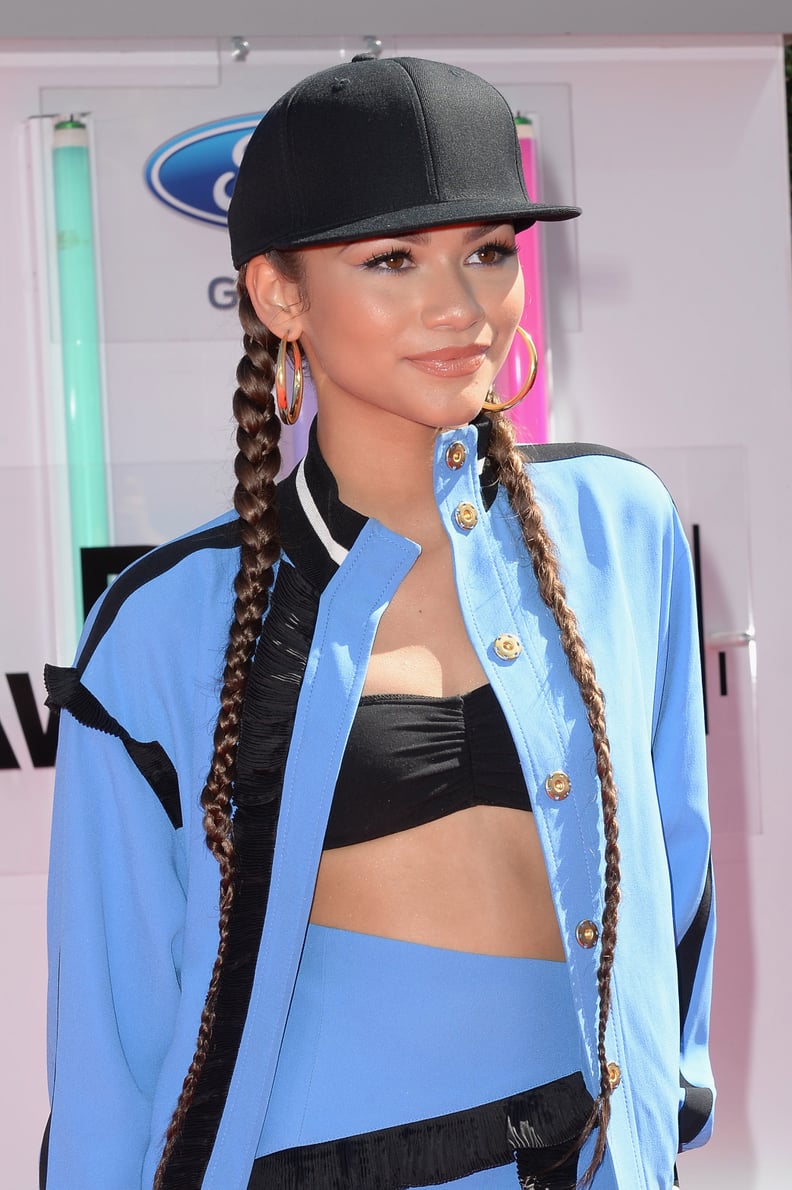 Zendaya's Double Braids
Back in 2014, Zendaya channeled her best '90s R&B artist at the BET Awards, opting for long double braids under a snapback hat. If you struggle wearing pigtail plaits because of your layers, try coating your hair in a styling gel before you braid to get a sleek and shiny finish like Zendaya's.