Meaning of Yara Shahidi's High Puff Hairstyle on Black-ish
Curly Hair and Braids to Meet the First Lady? Black-ish Went There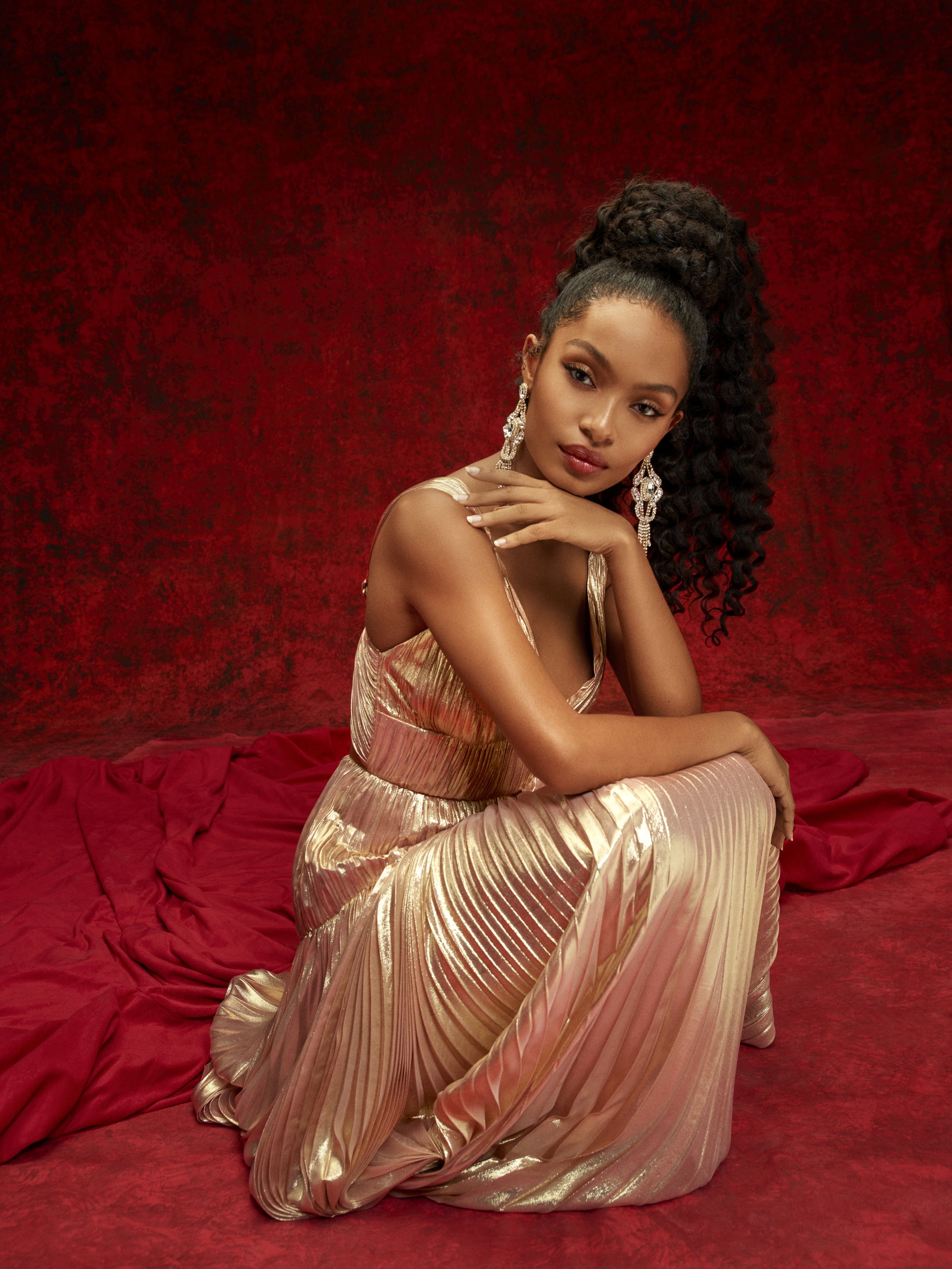 Image Source: Getty/Dario Calmese

Last night during the Black-ish season eight premiere, Zoey Johnson made a quick stop at her parents' house to meet Michelle Obama. Yes, the former First Lady of the United States. And while there were hijinks (which was to be expected when the Johnsons decided to invite Obama to their home,) something stood out to us in that scene: Zoey's hair.
Zoey (played by Yara Shahidi) has worn numerous natural hairstyles throughout both the Black-ish and Grown-ish series, but her hairstyle last night seemed like a stake in the ground over the argument of whether or not natural hairstyles should be worn for formal occasions. To meet Obama, Zoey's hairstyle featured a high puff ponytail that stopped at her shoulders, as well as a large braid at the crown of her head, with the rest of her hair slicked back. Discussions regarding whether braids and natural hair are appropriate for special events are still occurring on social media, and the hairstylists on Black-ish seem to be making their stance on the matter very clear: natural hair is for all occasions.
We would be remiss not to mention the fact that Shahidi does have a looser, and therefore "more acceptable" (by Eurocentric beauty standards) curl pattern as a lighter-skinned Black woman, and that undoubtedly comes into play in discussions surrounding natural hair. But the fact that natural hair continues to be this polarizing, even within the Black community, shows that there is still a lot of work to be done in considering the versatility and beauty of afro hair. After last night's episode, Black-ish has taken one more step in the right direction.
Take a look at the gorgeous style below and join us as we add it to our seemingly endless hair inspo folder on Instagram.