90s Girl Power Icon Quiz
Which '90s Girl Power Icon Are You?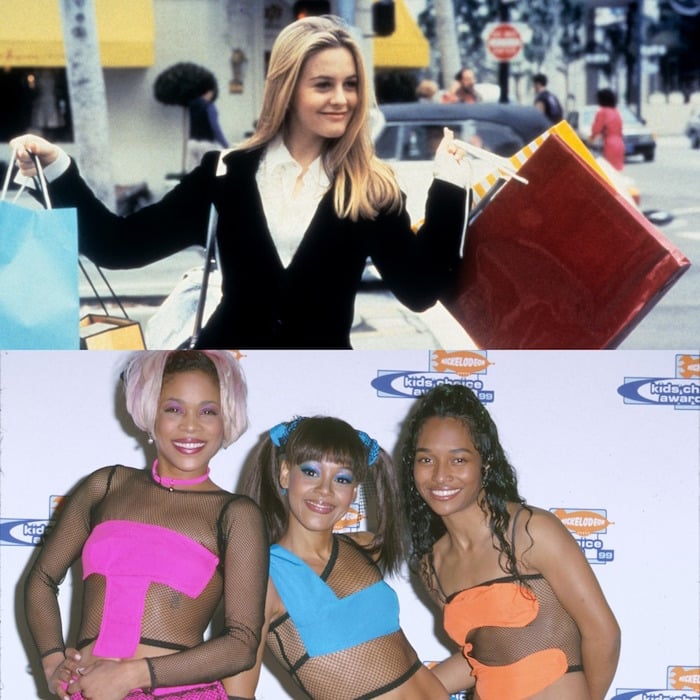 Reminiscing about the '90s probably makes you think of a few things: butterfly hair clips, snacking on Gushers, watching the latest episode of All That, and most importantly: girl power. So, which badass '90s girl power icon best represents you? It's time to find out!
Pick your '90s theme song
"No Diggity" by Blackstreet
"Truly Madly Deeply" by Savage Garden
"Torn" by Natalie Imbruglia
"Don't Speak" by No Doubt
Pick your favorite '90s show
Pick a badass quote
"It took me quite a long time to develop a voice, and now that I have it, I am not going to be silent." — Madeleine Albright
"I raise up my voice — not so I can shout, but so that those without a voice can be heard." — Malala Yousafzai
"I am a Woman Phenomenally. Phenomenal Woman, that's me." — Maya Angelou
"A feminist is anyone who recognizes the equality and full humanity of women and men." — Gloria Steinem
"There is no limit to what we, as women, can accomplish." — Michelle Obama
"In the future, there will be no female leaders. There will just be leaders." — Sheryl Sandberg
Pick a quality you admire
Pick a store to shop in at the mall
Pick a '90s snack
Pick a '90s accessory