Alicia Keys Facts
9 Fun Facts About Alicia Keys That Will Make You Love Her Even More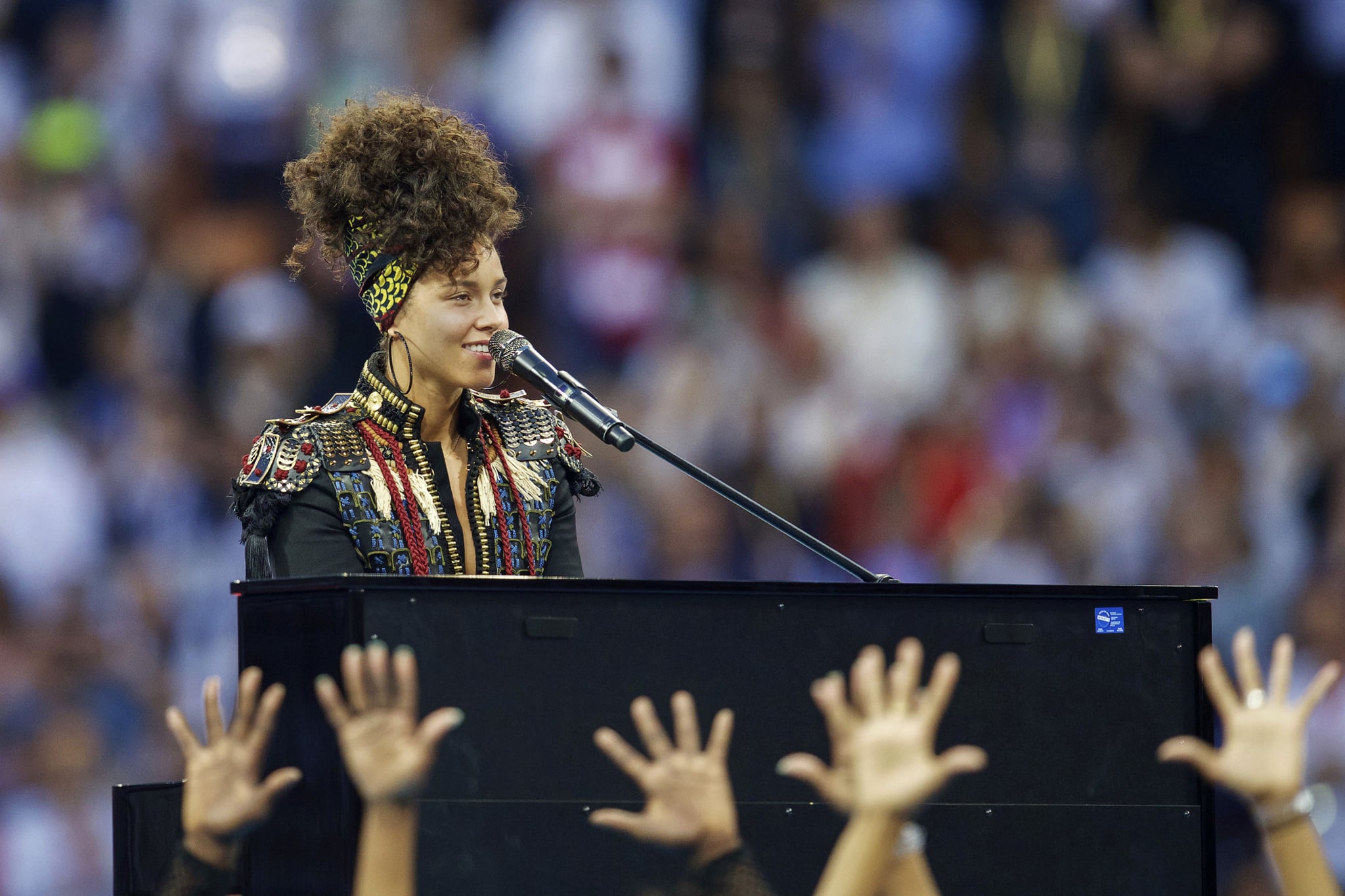 Alicia Keys: doting mother, insanely sexy badass female, and all-around phenomenal musician. Those are probably the top three things you know about this New York City native, but there's more to this multiplatinum-selling Grammy winner than just that. For more on Alicia, keep reading.
She started her career as an actress. You may know Alicia is a powerhouse songstress, and no doubt she is, but she actually started her time in the spotlight way back in 1985 — in an episode of The Cosby Show. She played one of Rudy's friends in an episode titled "Slumber Party."
She has 15 1/2 Grammys. Yes, 15 1/2. Technically Alicia has won 15 Grammy Awards, but at the 2005 Grammy Awards, John Mayer broke his Grammy in half to give half to her because he felt her song "If I Ain't Got You" deserved to win song of the year over his song "Daughters."
She was valedictorian. Not only did Alicia graduate from Professional Performing Arts School in New York early at age 16, but she graduated at the top of her class, earning the valedictorian title.
Alicia started playing piano when she was 7. The talented pianist, who even played two pianos simultaneously at the 2019 Grammys, started studying the instrument when she was just 7 years old. She went on to write her first song at age 14.
She set a record with her National Anthem performance at the Super Bowl. Alicia's stunning rendition of the "Star-Spangled Banner" at the 2013 Super Bowl wasn't just beautiful — it was also the longest on record. Her version of the song clocked in at 2:40, because not only did she perform a liltingly slow version of the song, but she also added her own riff at the end, making the song longer than any other.
She's big on philanthropy. Alicia cofounded the nonprofit Keep a Child Alive and has participated in fundraisers like Shelter from the Storm: A Concert For the Gulf Coast and America: A Tribute to Heroes. She's even performed at benefit concerts including Live 8, Live Earth, and those for Hurricane Katrina victims.
She has two sons. Alicia is mom to sons Egypt and Genesis and stepmom to husband Swizz Beatz's three other children, Kasseem Jr., Nicole, and Prince.
She's released seven studio albums. Since 2001, Alicia has dropped seven studio albums, two live albums, one EP, and countless singles. She's sold more than 20 million albums in the US alone and about double that if you count the rest of the world.
She was super sick at her first Grammys. At her first Grammy Awards in 2002, Alicia recalled being incredibly sick with a head cold and congestion. She told People recently, "We had to work some wonders, vitamin B, something, to get me to sing for three minutes. It was equally exhilarating and terrifying." It all ended up working out, though, and she not only nailed her performance spectacularly, but took home her first five Grammys as well.