Andy Samberg Crying When Sandra Oh Won a Golden Globe Video
Andy Samberg Had the Most Adorable Reaction When Sandra Oh Won a Golden Globe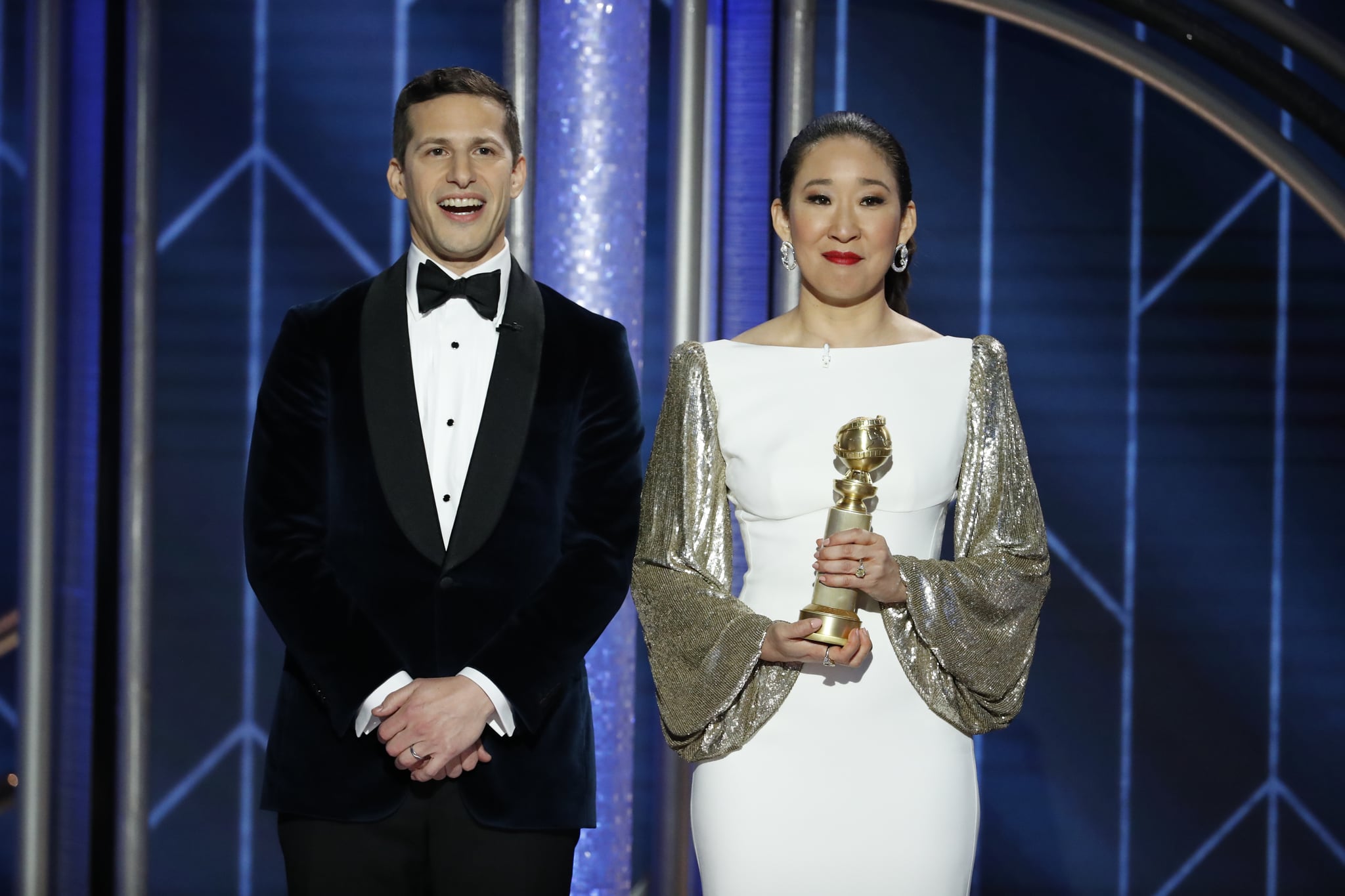 With the exception of her parents, perhaps no one was as excited about Sandra Oh's Golden Globe win than her cohost, Andy Samberg.
The dynamic duo had the audience laughing from start to finish on Sunday night during the glitzy award show, in which the Grey's Anatomy alum was competing in the best actress category for her impressive work in BBC America drama Killing Eve. In between cracking jokes and making a passionate speech about representation in Hollywood, however, Sandra got to step out onstage and accept a trophy for her role, which she did by profusely thanking her parents and speaking in Korean.
"Sandra Oh is the best person on earth," the 40-year-old actor said while sitting down with Jimmy Fallon on Tuesday night. "We met briefly, we presented at the Emmys, and then we spent the last week and a half working on the Globes, but we didn't know each other that much. But we just sort of liked each other so much from that one experience we decided to go for it because they asked."


Like most other people in the room, Andy found himself moved when his cohost, 47, won for her performance in Killing Eve. "She's so warm and magnetic, and I fell so into her energy that we were all backstage when she won," he recalled. "They were like, 'Sandra Oh,' and I was like, 'Yeah!' I started crying. I said, 'She's been working on this for the last four days I've known her!' I gave her boyfriend a big hug and was like, 'We did it!'"
Well, that settles it: Sandra Oh and Andy Samberg are the freakin' best.