Angelina Jolie Quotes About Her Daughters Elle March 2018
Angelina Jolie's Profound Advice For Her 3 Daughters Belongs on Every Billboard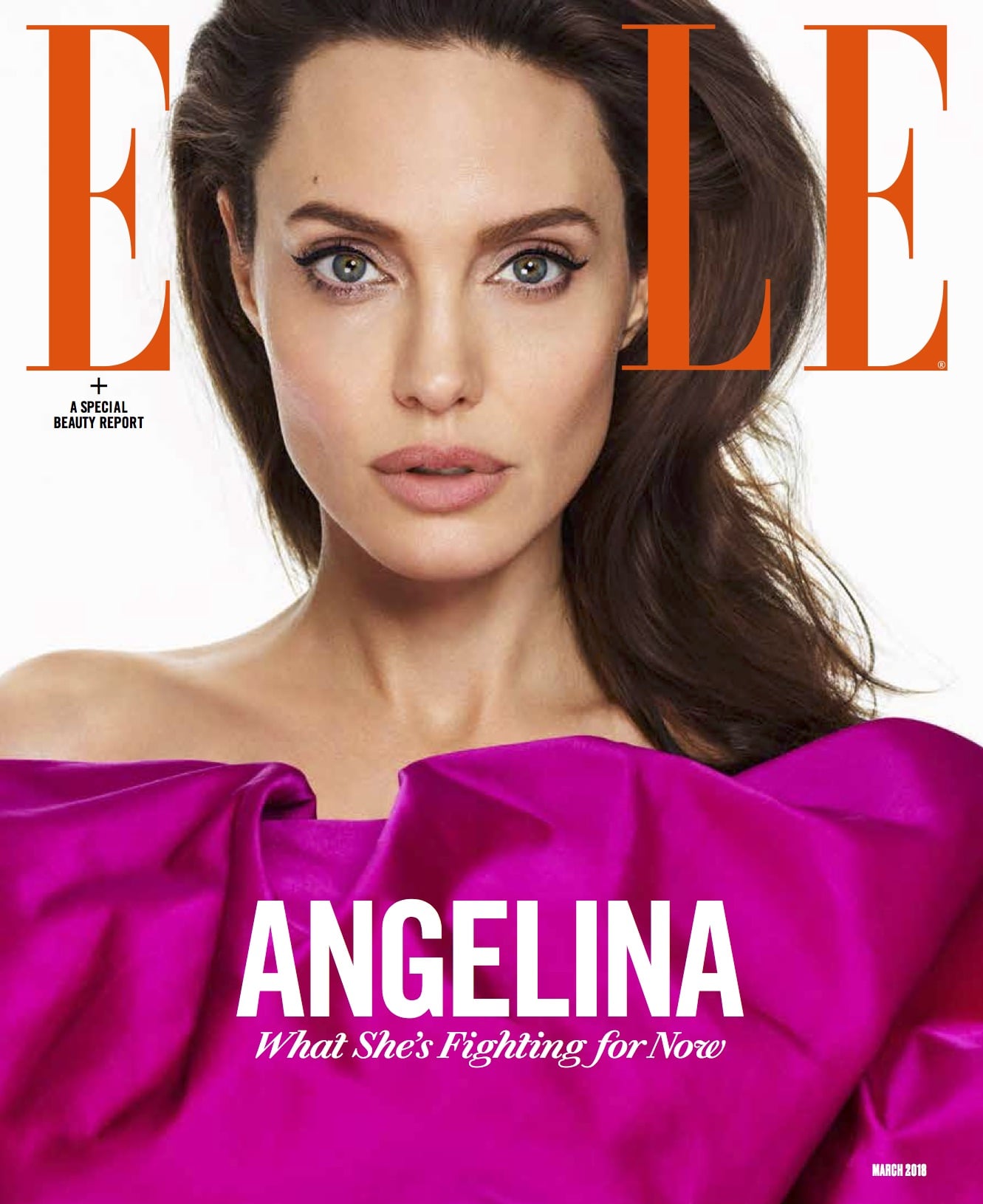 Angelina Jolie is stunning on the latest cover of Elle magazine, but it's her words that are capturing hearts everywhere. The badass mom of six sat down with former Secretary of State John Kerry to discuss her campaign against the use of rape and sexual violence as weapons of war, why she believes positive change for women's rights can happen globally if men and women work together, and the advice she gives her three daughters, Vivienne, 9, Shiloh, 11, and Zahara, 13.
"I tell my daughters, 'What sets you apart is what you are willing to do for others,'" Angelina shared. "'Anyone can put on a dress and makeup. It's your mind that will define you. Find out who you are, what you think, and what you stand for. And fight for others to have those same freedoms. A life of service is worth living.'"
The First They Killed My Father director also shared why she feels attitudes about sexual violence must change in addition to changing laws. "I think of how hard women fought to get us to where we are today," she said. "Everything counts, from the way you hold yourself in daily life and educate yourself on your own rights, to solidarity with other women around the world."
The interview, which hits newsstands on Feb. 20, aims to raise awareness for International Women's Day on March 8. "When it comes down to it, we still treat violence against women as a lesser crime," Angelina continued. "In some countries, sexual violence is less of a taboo discussion. It's something more people expect their leaders to act on."
Fortunately, the 42-year-old humanitarian sees progress being made. "Over 150 countries have signed a commitment to end impunity for war-zone rape. There are new teams in place to gather evidence and support prosecutions. I was in Kenya last summer as UN peacekeeping troops received new training, since peacekeepers have been part of the problem. We're working with NATO on training, protection, and getting more women in the military. But there is so far to go."
Image Source: Elle / Andres Kudacki