Anna Faris Responds to Chris Pratt's Engagement
Chris Pratt Texted Anna Faris After He Proposed — Here's the Funny Way She Responded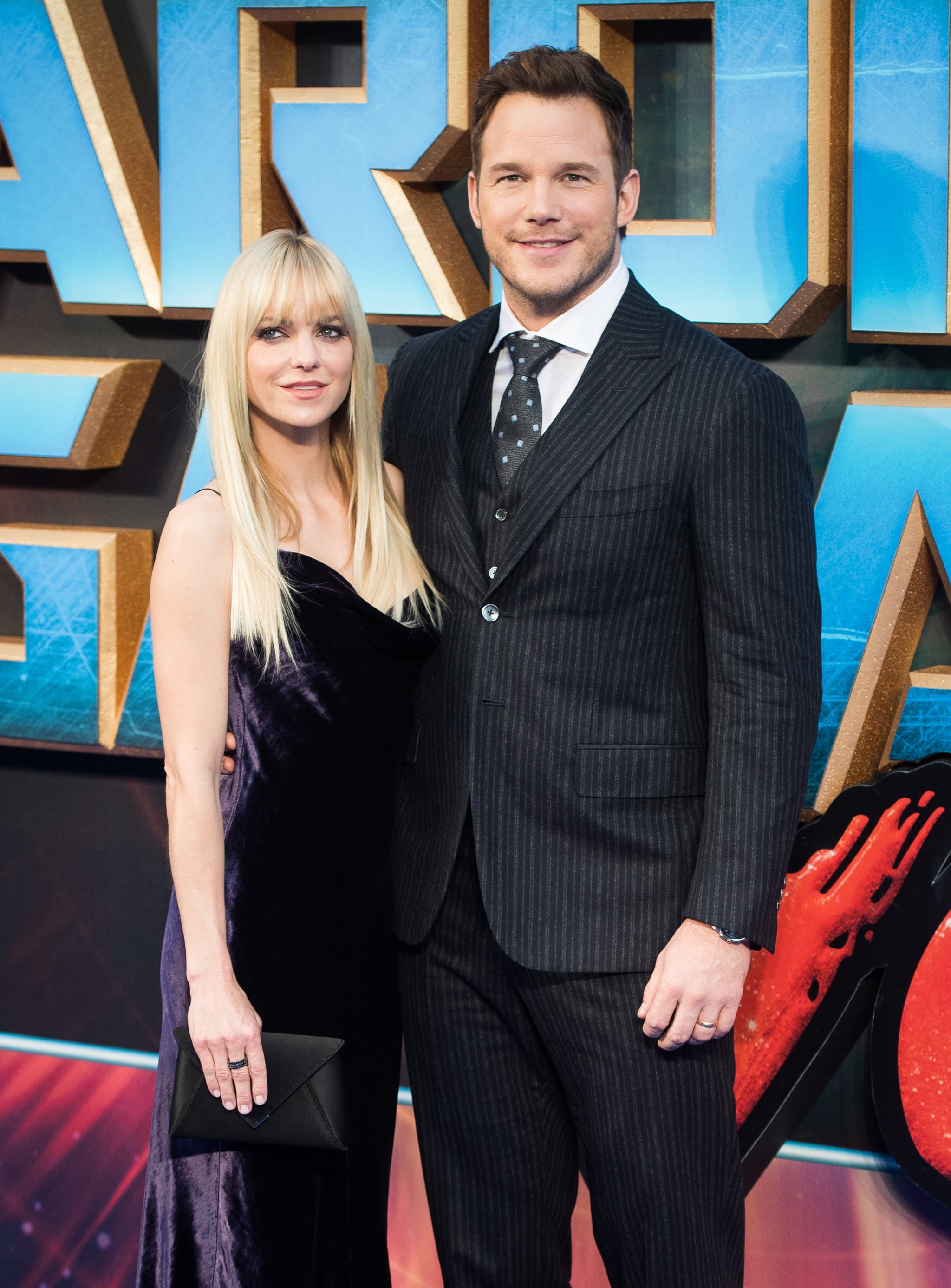 Looks like it's all water under the bridge for Chris Pratt and Anna Faris. Just a few hours after Chris announced his engagement to girlfriend Katherine Schwarzenegger on Jan. 13, Anna chimed in with her well wishes for the couple. "I'm so happy for you both!! Congratulations!" she commented on Chris's post that showed off Katherine's enormous engagement ring. Aww!
Later on that day, Anna mentioned the engagement on her podcast, Anna Faris Is Unqualified, saying that Chris shared the big news via text message. "Chris texted me this morning and he was like, 'I proposed to Katherine last night.' And I was like, 'Ahh, that's amazing,'" she recalled. "I texted him back like, 'I just wanted to remind you I'm an ordained minister.'" Haha, can you even imagine? On a more serious note, Anna gushed about the couple, adding, "I'm so happy for them. I knew that it was gonna happen and I love her and I love him, and I'm just so happy that they found each other."
To refresh your memory on Chris and Anna's history, the two were married for eight years before announcing their separation in August 2017. Since then, they've been dedicated to coparenting and raising their 6-year-old son, Jack, even trick-or-treating together with Jack and each of their new partners this past year. We're certainly interested to see how their coparenting journey continues to evolve once Chris and Katherine tie the knot.
Image Source: Getty / Samir Hussein