Ansel Elgort's Interview With Elle Magazine March 2015
Ansel Elgort Talks About Looking For Boobs and Losing His Virginity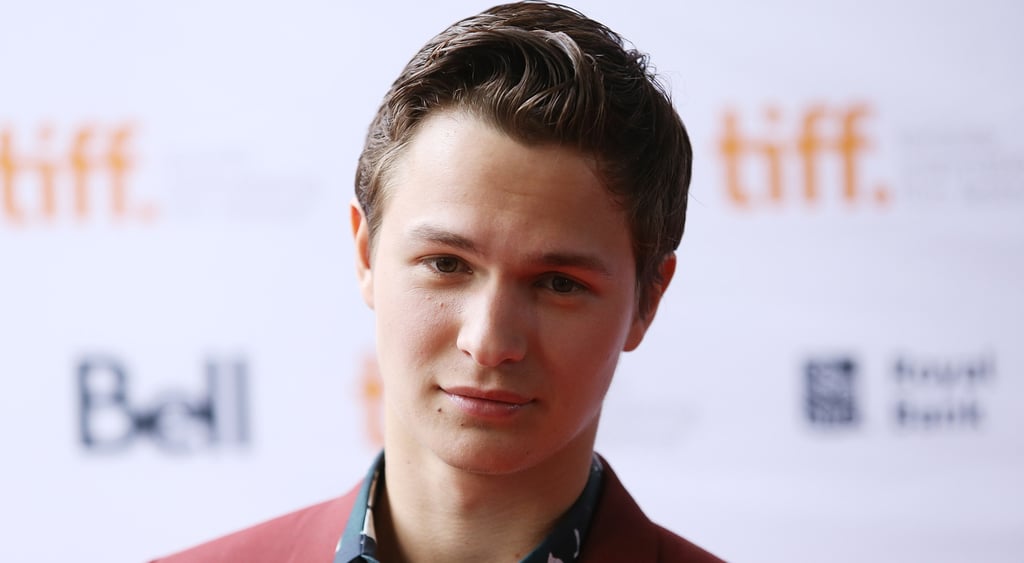 Ansel Elgort appears in the March issue of Elle Magazine, and he's getting real about sex, boobs, and losing his virginity. Like, really real. It's clear Ansel's been living it up in the wake of his explosive year, which ended with a cover shot on GQ Magazine. Just last month, he looked like he was having the time of his life at a NY Knicks game, and he also popped up at Taylor Swift's birthday party. But right now, it's all about sex. Keep reading for the most intriguing quotes from his latest interview.
On his first time: "I was 14. I had no clue what I was doing, and neither did the girl. . . . I didn't even make the lighting good. That'd be one thing I'd do differently. It was, like, fluorescent, bright bedroom light, like, over the covers."
On committing to someone monogamously: "I think I could say this: If you like someone and the sex is really good and you enjoy spending time together, why wouldn't you make that person your girlfriend? Why go around dating random girls and having terrible sex when you can be with someone you really like?"
On who he's dating: "People are going to find out eventually. It's no one famous. To be honest, I don't mind talking about my experiences in life, but details aren't for everyone. But if you can find a girl who you can go to an EDM concert with, have a conversation with, who will sit on the couch and watch you play GTA for three hours — and then you go to bed and have amazing sex? That should be your girlfriend."
On finding his father (photographer Arthur Elgort)'s nude portraits around the house: "Oh, yeah. There were more in the studio. I loved going to his studio. I'd disappear into his darkroom for, like, an hour, looking for all the boobs I could find."
On his character, Augustus Waters, from The Fault in Our Stars: "He's genuine deep down. But on the surface he's playing this character that he thinks is the cool, perfect guy. Honestly, that's how I've felt when I've been single and talking to girls. Like, This is who they want Ansel Elgort to be. I talk slowly. I stand up straight. I feel like, Yeah. They're totally being charmed. It's working. It's working. But I don't feel like I'm being myself."
On how Ansel Elgort really is: "I'm a total goof. When I'm being really comfortable with my friends, I can be very goofy. I'm open with how I feel about someone."
On sounding like a playboy: "Don't make me sound like a playboy, because I'm not. . . . if someone I'm monogamous with reads this, I don't want them to be upset if it sounds like I'm a playboy."