Baby Prince Bhutan Royal Calendar Pictures 2017
Dear Lord, the Chubby-Cheeked Baby Prince of Bhutan Is Too Cute For Words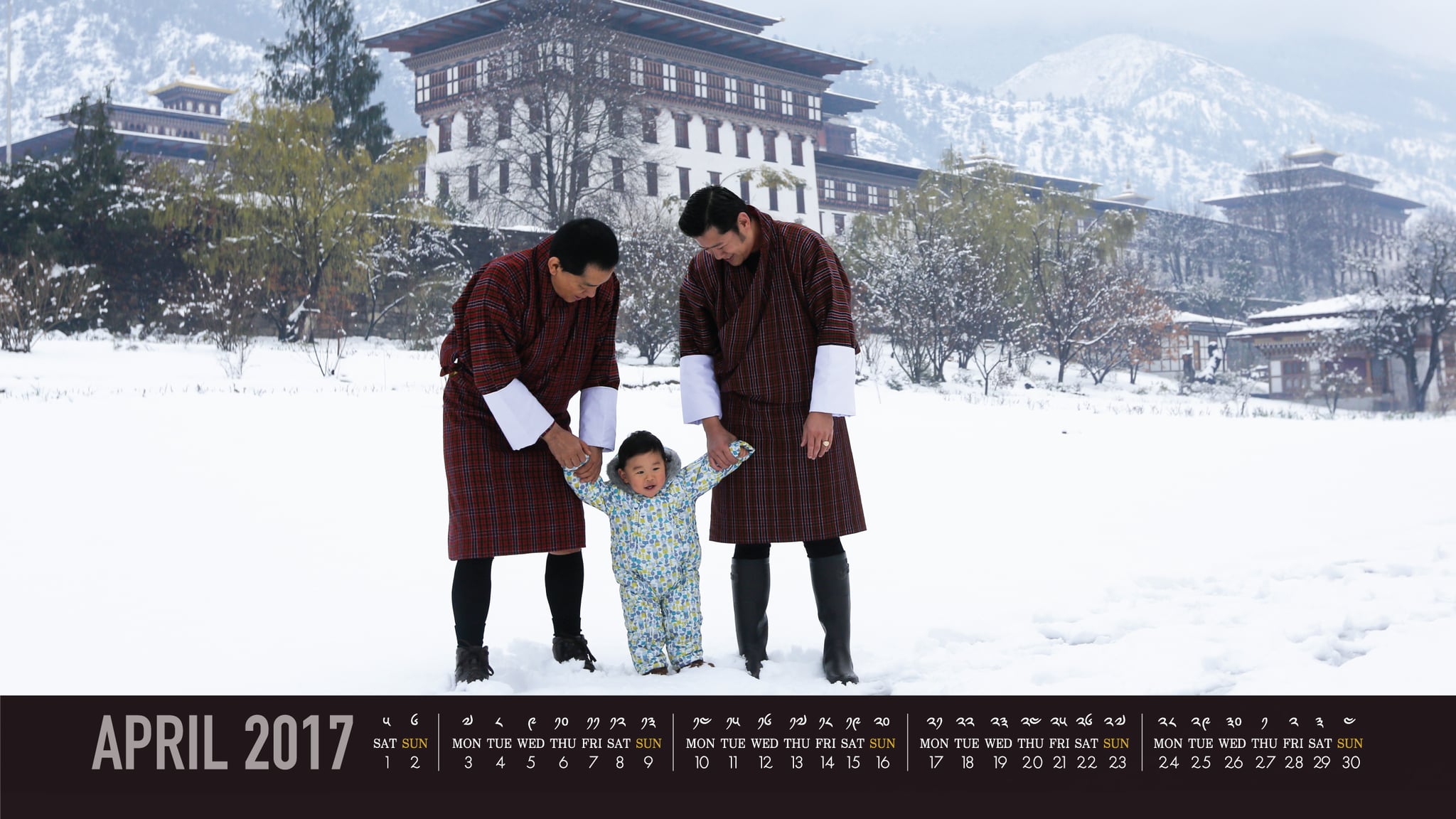 Prince George and Princess Charlotte might be used to being the cutest royal children around, but Prince Jigme Namgyel Wangchuck of Bhutan is giving them some stiff (and ridiculously adorable) competition. An April calendar featuring the chubby-cheeked 1-year-old having fun in the snow with his dad, King Jigme Khesar Namgyel Wangchuck, and his grandfather, Jigme Singye Wangchuck, was released on cultural organization Yellow Bhutan's Facebook page on Friday, and it's almost too much for our hearts to handle.
"Our April calendar features this photograph of His Majesty The King and His Majesty the Fourth Druk Gyalpo, enjoying a special moment in the unexpected March snow with His Royal Highness The Gyalsey," they captioned the sweet shot. Just look at that little smile! Between this and his September calendar, our desks are going to look mighty cute for the next month. The Bhutanese king and his wife, Queen Jetsun Pema, met with their British counterparts when Prince William and Kate Middleton toured India and Bhutan back in 2016, and we humbly recommend that they arrange a play date between Prince Jigme and Princess Charlotte ASAP.
Download your own version of the calendar right here!