Barack Obama's Quotes About Sasha and Malia Dating
Barack Obama, America's Chillest Dad, Says He's "Relaxed" About His Daughters Dating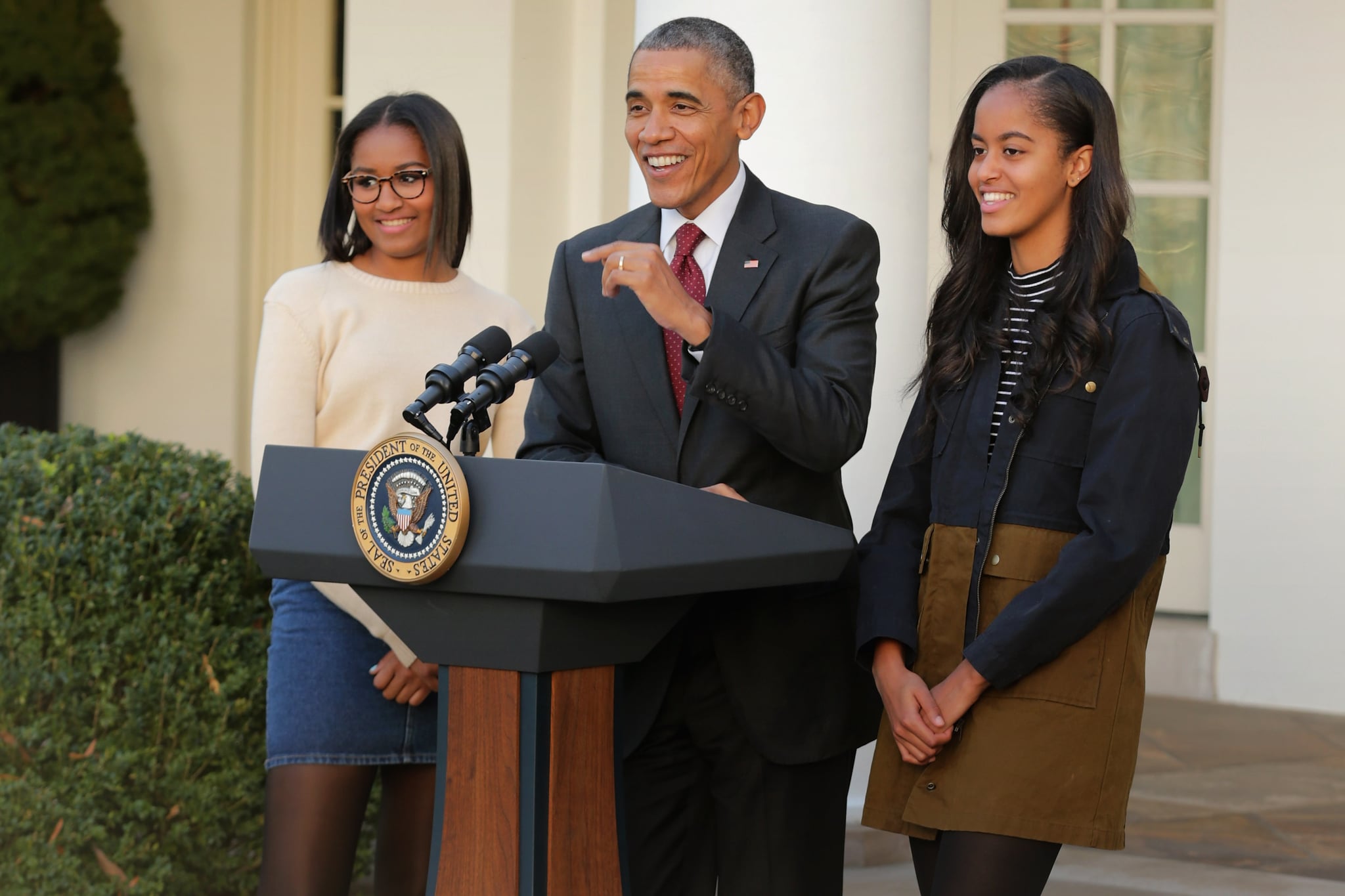 When President Obama first took office in 2008, his daughters, Sasha and Malia, were only 7 and 10 years old. Eight years later, the Obama girls are all grown up and already "ditching" dinners with their parents to go on dates, according to Barack, who sat down for an interview with Raleigh, NC's WDCG radio station on Friday. Unlike a lot of fathers out there (*cough* dad *cough*), the commander-in-chief has a surprisingly easy-going outlook on his daughters' love lives.
"The truth is, I'm pretty relaxed about it for two reasons," he said. "One is [my wife] Michelle — she's such a great example of how she carries herself, her self-esteem, not depending on boys to validate how you look or not letting yourself be judged by anything other than your character and intelligence. Hopefully I've been a good example in terms of how I show respect to my wife." The second reason, of course, is the Secret Service. "There's only so much these guys can do!" he joked. "These poor young men come by the house . . ."
"They have no idea," one of the WDCG DJs said, before the president quickly replied, "Oh, they have an idea. I describe for them." We already know Sasha has serious game (remember how she charmed Ryan Reynolds?!), and Malia spent the Summer twirling on her haters at multiple music festivals, so it's no wonder everyone's realized how big of a catch each of them are. We just hope all of Malia and Sasha's potential suitors know the lyrics to "Purple Rain."