Ben Affleck and Jennifer Garner Go to Bahamas July 2015
Ben Affleck and Jennifer Garner Get Back to Work After a Family Trip to the Bahamas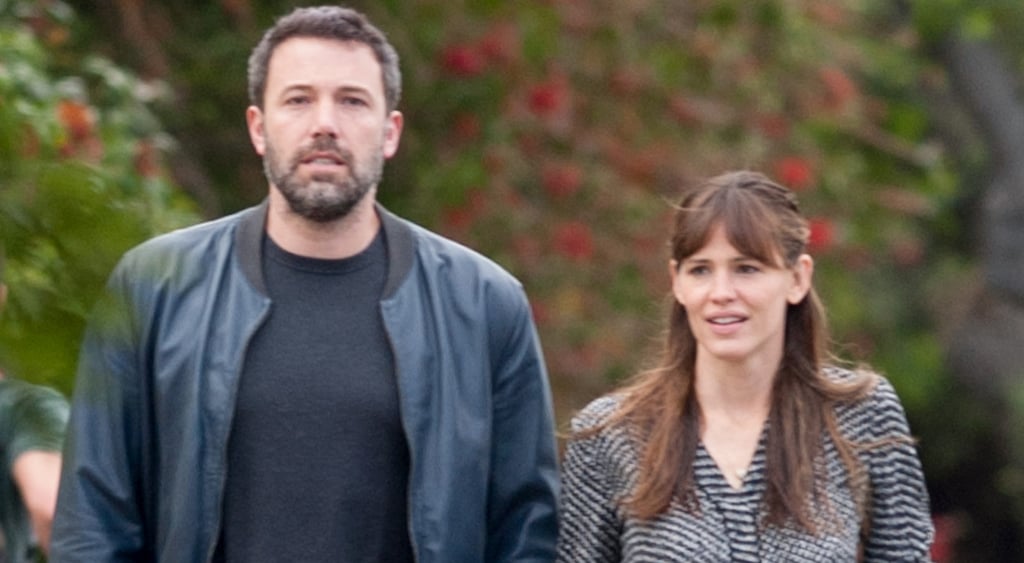 In the days before Ben Affleck and Jennifer Garner announced their split on June 30, the couple headed to the Bahamas with their kids for a family getaway. In People's exclusive photos from the trip, the pair was spotted sharing a moment away from Violet, Seraphina, and Samuel, chatting while sitting together on a set of stairs by the beach.
Ben made his way to Baker's Bay in the Abacos on June 28, with Jennifer arriving a day later. The following day, they revealed their plans to divorce. As for how Ben and Jennifer are approaching life after divorce, they're putting family first. A source told Us Weekly, "They don't want this to be War of the Roses. They want it to be simple . . . It is important for them to keep this nice and efficient for the sake of their family."
Both Ben and Jennifer are diving back into work this week, as one source revealed to People that Jennifer traveled to Atlanta on Sunday to start filming Miracles From Heaven. Meanwhile, Ben is set to take the stage at Comic-Con in San Diego on Saturday to promote Batman v Superman: Dawn of Justice.