The Bold Type Video Interview
The Bold Type Cast Played "Who's Most Likely To" and Confirmed I'd Like to Be Best Friends With Them ASAP
From their onscreen work dilemmas (like eating a VIP's lunch and thus almost accidentally killing him) to their dating and relationship drama (like grappling with the major decision of moving in with your significant other), the three badass, bold, and inspiring-as-hell ladies of The Bold Type never fail to be hilariously relatable.
We caught up with the series' stars — Katie Stevens (Jane), Aisha Dee (Kat), and Meghann Fahy (Sutton) — on the set of The Bold Type to get a behind-the-scenes look at what really goes down at Scarlet mag. While we were there, we had the castmates get real in a The Bold Type-themed version of "Who's Most Likely To," answering everything from "Who's most likely to make a grand romantic gesture?" . . .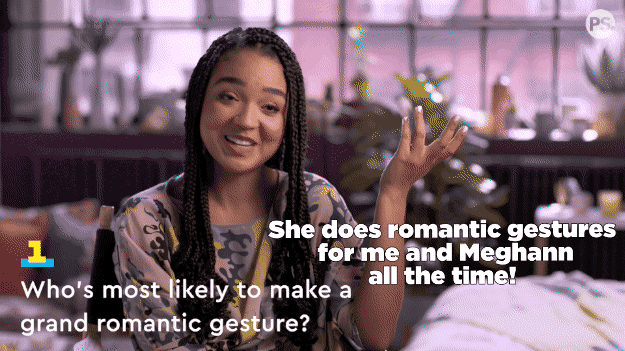 . . . to "Who's most likely to be on their phone right before they call action on set?"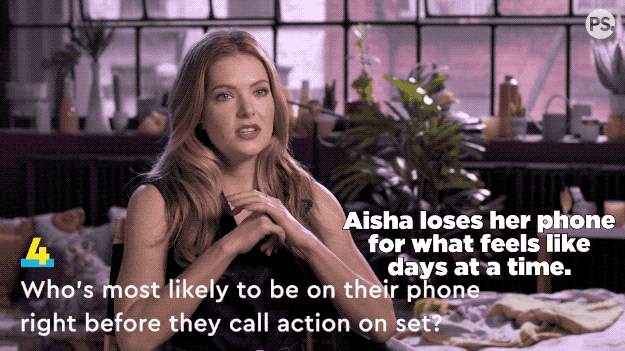 Watch Katie, Aisha, and Meghann dish on even more in the video above, and catch the season finale of The Bold Type tonight, Tuesday, June 11, at 8 p.m. on Freeform!