Brad Pitt Talking About Working With Angelina Jolie
Brad Pitt Praises Angelina Jolie as a Director: "She's Decisive . . . and Sexy"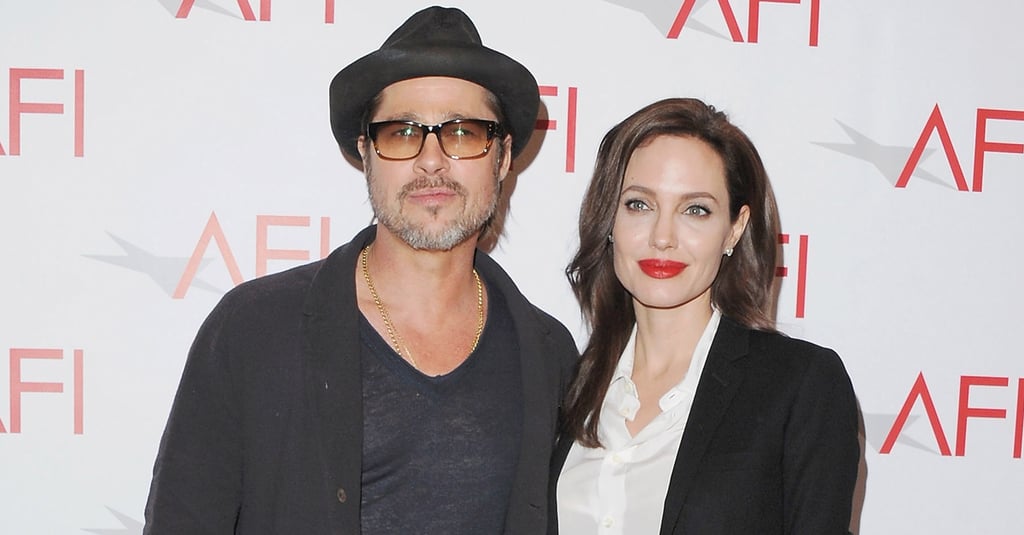 Weeks after their August 2014 surprise wedding, Brad Pitt and Angelina Jolie started filming By the Sea. They play an unhappily married couple in the project, which Angelina directed, and have been open about what it was like working together again for the first time since Mr. & Mrs. Smith.
While Angelina told the Directors Guild of America in August that it "was very heavy" and "was the hardest film" for her, Brad recently revealed to V Magazine that he was surprised at "how much [he] enjoy[ed] the direction of [his] wife." He added: "I trust her with my life. She's decisive, incredibly intuitive, knife-sharp, and, might I say, sexy at her post." It's clear the pair's time together on set was a bit complicated, and you can get a closer look at what really went on in a behind-the-scenes video that was released alongside their November Vogue feature.
Watch the trailer for By the Sea before it comes out on Nov. 13.