Is Bruce Jenner Becoming a Woman?
How Bruce Jenner's Inner Circle Is Reacting to His Reported Transition Into a Woman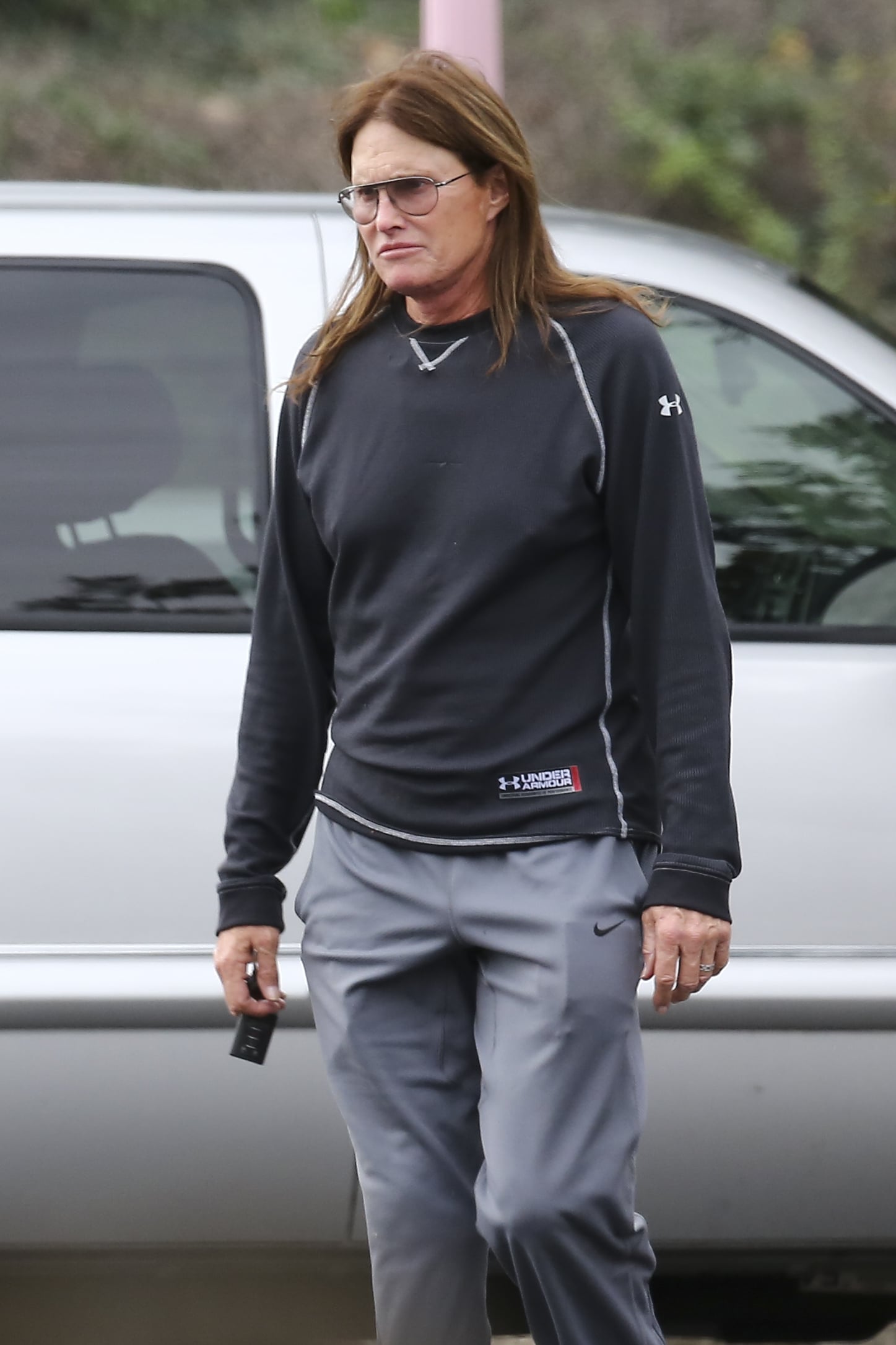 Following months of speculation, new reports suggest that Bruce Jenner is in the process of becoming a woman. "He is finally happy and his family is accepting of what he's doing. He's in such a great space. That's why it's the perfect time to do something like this," a source close to the Jenner family reportedly told People. Although Bruce has yet to publicly address his transition, sources claim he's about to share his personal journey with the world in an upcoming docuseries for E!, the cable network behind Keeping Up With the Kardashians. "It will air when he is ready to be open about his transition," a second source reportedly told the magazine. "But he's acting more and more confident and seems very happy."
The former Olympian's stepdaughter Kim Kardashian has publicly shown support while declining to confirm specifics. "I think everyone goes through things in life, and I think that story and what Bruce is going through, I think he'll share whenever the time is right," she told ET. "I feel like that's his journey to talk about." The interview took place shortly after Kim shared a sweet Instagram showing the reality star hanging out with Bruce and her sisters, Khloé and Kourtney Kardashian and Kendall and Kylie Jenner. She kept the caption short, writing, "Family First."

Source: Instagram user kimkardashian
"That was not like a secret message like, 'We support Bruce,'" she said of the photo. "Of course, we support Bruce 100 percent. He's our dad, so we support him, no matter what, and I think when the time is right, he'll talk about whatever he wants to talk about. I just think it's his story to talk about, not really mine." Her message echoes what another source told Us Weekly about how his 10 children and stepchildren have reacted to the news: "All the attention has made them stand by Bruce. He has been carrying this with him for so long that everyone is relieved he is starting to come out with it."
The comments follow up a transformative year for the star. According to TMZ, Bruce started making changes following his separation from Kris Jenner in October 2013. In January of last year, Bruce reportedly underwent a laryngeal shave surgery to reduce his Adam's apple. Still, Kris, Bruce's third wife and the Kardashian-Jenner matriarch, downplayed the speculation. "It's silly," she said during an interview on Today in October. "They've been saying that since the '70s. You'd think it'd be cooked by now, I don't know — but [that storyline] keeps continuing . . . They keep regurgitating the same old stuff."
A few days after Kris's interview, Bruce grabbed headlines by debuting a bright red manicure on his 65th birthday, and in December, he sported diamond earrings and a French manicure. However, a magazine cover released in January that depicted Bruce with full makeup and women's clothing turned out to be fake, sparking a conversation about the media's portrayal of Bruce's transformation and the transgender community. "That anybody is still trying to 'shock' people about transgender people is really sad," Mara Keisling, executive director of the National Center for Transgender Equality, told The Advocate earlier this month.