Celebrity Tweets on the Golden Globes 2014
Tina and Amy Weren't the Only Ones Cracking Jokes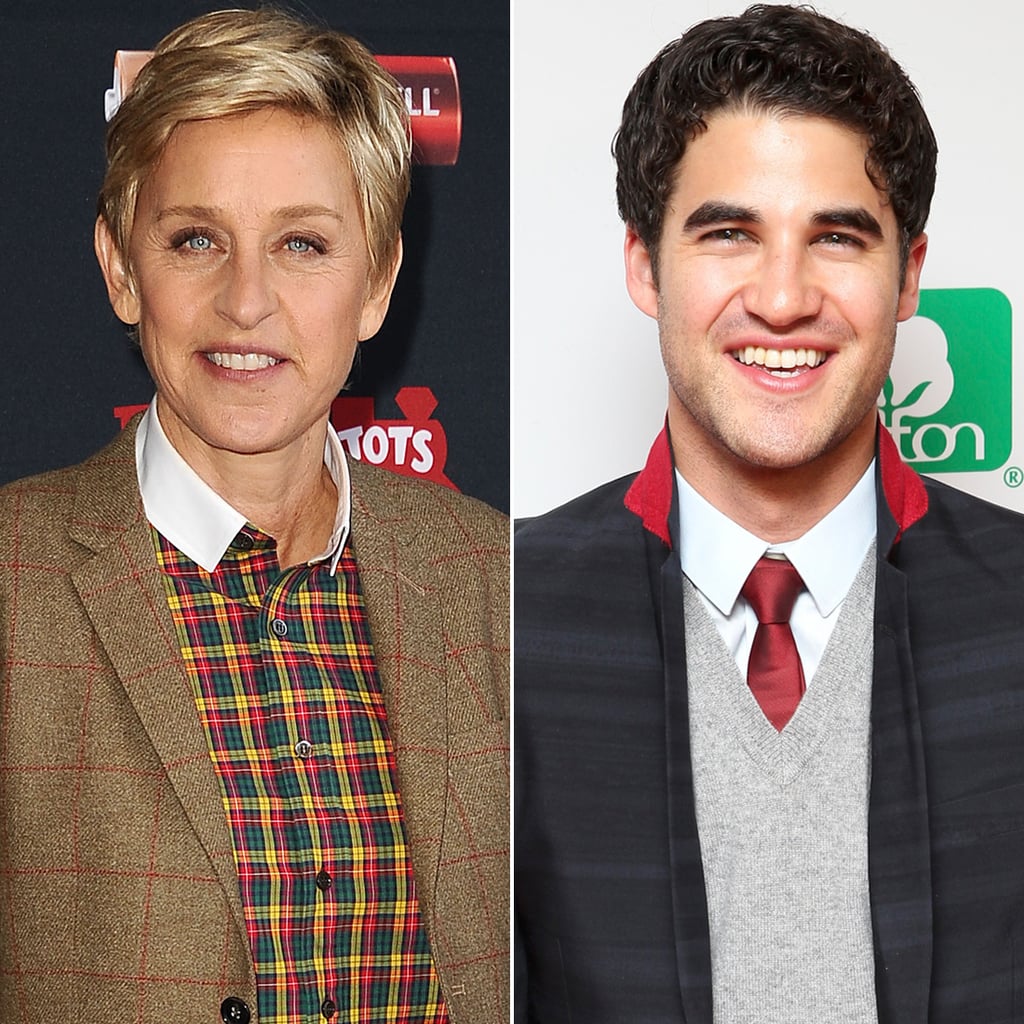 Sunday's Golden Globe Awards brought plenty of memorable moments, and just like fans at home, celebrities took to Twitter to share their funny commentary on everything from awkward acceptance speeches to the night's biggest winners. Ellen DeGeneres revealed her (fake) speech-writing gig, Darren Criss chimed in on Matthew McConaughey's time in the spotlight, and Chris Pratt planned out his post-Globes, alcohol-fueled breakfast. As you rehash all things Golden Globes, take a look at the stars' most hilarious tweets from the night!
I helped write Jacqueline Bisset's speech. Did you like it?

— Ellen DeGeneres (@EllenDeGeneres) January 13, 2014
Ah, so it was Ellen DeGeneres who came up with Jacqueline Bisset's rambling speech!
Can't believe Beyonce didn't win any #GoldenGlobes for her new album. At first this was a joke but then it wasn't.

— tyler oakley (@tyleroakley) January 13, 2014
Good call, Tyler Oakley. But seriously, where was Beyoncé?
Tell me idris is wearing his bow-ner tie

— christine teigen (@chrissyteigen) January 13, 2014
A very important question courtesy of Chrissy Teigen. We were hoping Idris would wear a bow tie after he talked about how the accessory turned him on, but alas, he did not.
My son walked in while Diane Keaton was singing and asked if she was a kindergarten teacher. #GoldenGlobes

— kelly oxford (@kellyoxford) January 13, 2014
Kelly Oxford's son must've caught Diane Keaton's rendition of "Make New Friends."
Thanks to Diane Keaton for bringing the awkwardness level to "the staff at Applebee's is singing me Happy Birthday". #GoldenGlobes

— Damien Fahey (@DamienFahey) January 13, 2014
Damien Fahey was not so into Diane's singing.
Next year just have a boxing mic drop down to the winners table. That awkward journey to the stage eats up 22 min of show. #GoldenGlobes

— DC (@DaneCook) January 13, 2014
Dane Cook had a great solution to the long-walk-to-the-podium problem.
Maybe instead of playing "walk off" music, the podium and person speaking behind it just slowly sink into the floor.

— Michael Ian Black (@michaelianblack) January 13, 2014
. . . and so did Michael Ian Black.
To people making mean comments about my GG pics, I mos def cried about it on that private jet on my way to my dream job last night. #JK

— Gabourey Sidibe (@GabbySidibe) January 13, 2014
Gabourey Sidibe shared some choice words for her haters.
And that, kids, is what we call the Full McConaughey.

— Seth Meyers (@sethmeyers) January 13, 2014
Seth Meyers was all about Matthew McConaughey's big win.
so psyched his acceptance speech started with "alright alright alright." well, right on, Matthew @McConaughey, right on. #GoldenGlobes

— Darren Criss (@DarrenCriss) January 13, 2014
And Darren Criss fully appreciated Matthew's signature "alright, alright, alright" opener.
Congrats Amy & Tina! You did great. See ya at the after party. (If it's one hour ago and in my yard.) #GoldenGIobes

— Ellen DeGeneres (@TheEllenShow) January 13, 2014
Ellen was ready for a wild afterparty.
Apparently the quickest way to win a Golden Globe is to be a dear friend of @sethmeyers

— taran killam (@TaranKillam) January 13, 2014
SNL's Taran Killam figured out the winners' secret.
How can I work tomorrow at 7am? My voice is gone from screaming for Amy's win!!! I guess vodka right?

— chris pratt (@prattprattpratt) January 13, 2014
Chris Pratt planned ahead for his vodka breakfast.