Chance the Rapper and Kirsten Corley Married
Chance the Rapper and Kirsten Corley Get Married in a Beautiful California Ceremony!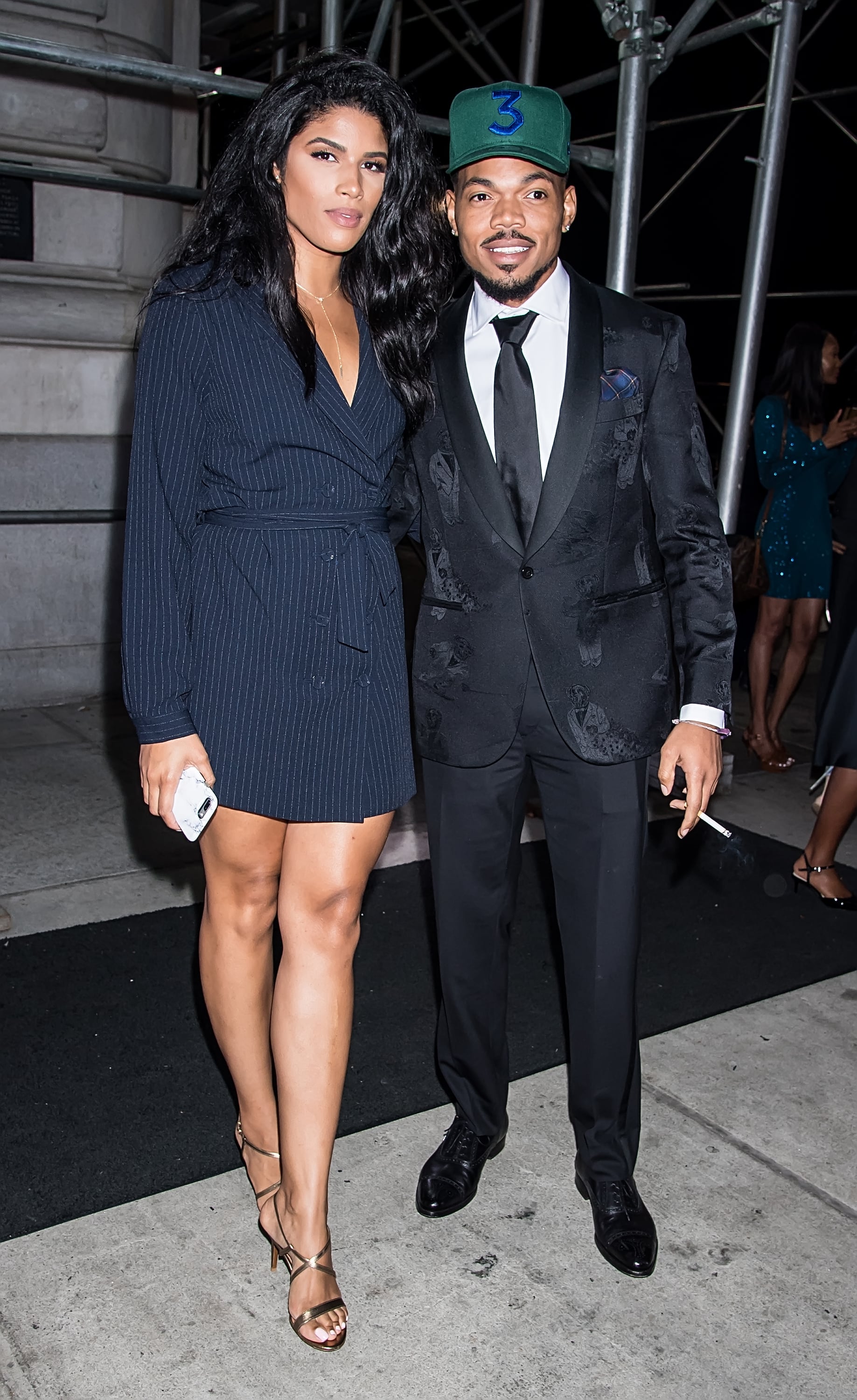 Chance the Rapper has become Chance the Husband! On March 9, the 25-year-old rapper wed his longtime love, Kirsten Corley, in Newport Beach, CA. Although the two technically got married on Dec. 28 through a civil ceremony in Chicago, they held a formal celebration this past weekend. Us Weekly confirms that Chance and Kirsten joined in holy matrimony at The Resort at Pelican Hill. According to the outlet, one attendee said, "It was a beautiful ceremony." E! News has also reported that there were a handful of famous faces at the wedding. Some of the guests present included Dave Chappelle and Kim Kardashian and husband Kanye West.
Chance recently opened up about how he met Kirsten in a heartwarming Twitter thread. The two have known each other since 2003 and started dating 10 years later. In 2015, they welcomed their first child, a baby girl named Kensli Bennett. Although they briefly parted ways in 2016, Chance and Kirsten found their way back to each other before getting engaged at a barbecue on July 4, 2018. And it looks like they're in it for the long haul now. Congratulations to the happy couple!
Image Source: Getty / Gilbert Carrasquillo