Donald Sterling's NBA Suspension
The NBA Announces That Donald Sterling Is Banned "For Life"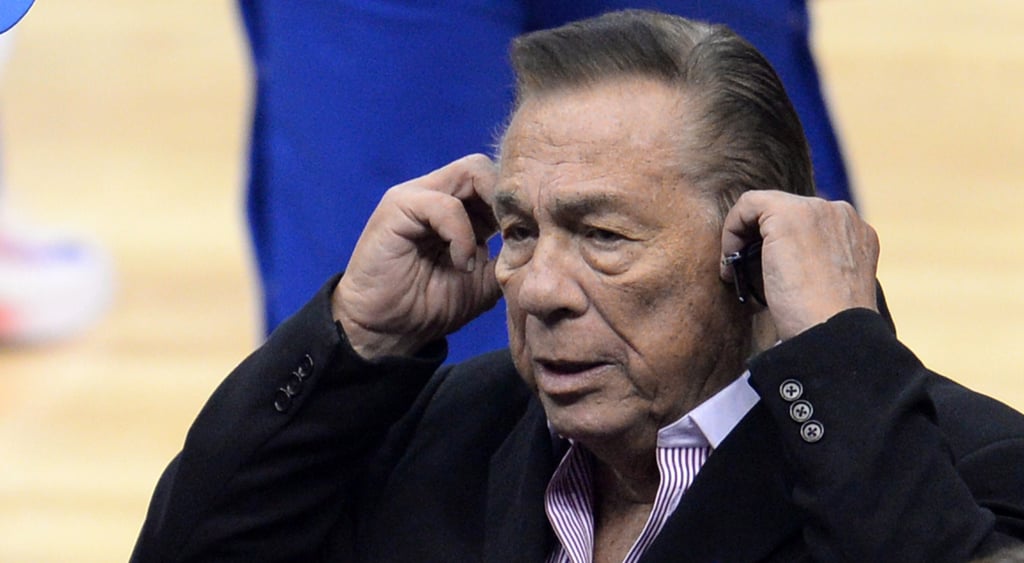 NBA Commissioner Adam Silver addressed the media on Tuesday, sharing how the league plans to handle the situation with LA Clippers owner Donald Sterling. Silver announced, "I am banning Mr. Sterling for life from any association with the Clippers organization or the NBA. Mr. Sterling may not attend any NBA games or practices." Along with a suspension, Sterling will also face a fine of $2.5 million, which Silver said is the maximum amount allowed by the league's rules. Those funds will be donated to antidiscrimination groups and organizations.
As far as Sterling's ownership, Silver said, "I will urge the board of governors to force the sale of the team and will do everything in my power to ensure that happens." Before outlining the decision, Silver also shared some personal remarks:
"The central findings of the investigation are that the man's voice . . . is Mr. Sterling and that the hateful opinions voiced by that man are Mr. Sterling's. The views expressed by Mr. Sterling are deeply offensive and harmful. That they came from an NBA owner only heightens the damage in my personal outrage."
The decision comes after the recent release of audio tapes with Sterling's racist remarks in a conversation with V. Stiviano. When the tapes first came out, Stiviano was thought to be Sterling's girlfriend, but she's since claimed the pair were never romantic, saying she worked for the Clippers organization. She's also said she had Sterling's consent before recording his remarks.