Emma Watson Tweets Support For Patricia Arquette
Emma Watson Throws Her Support Behind Patricia Arquette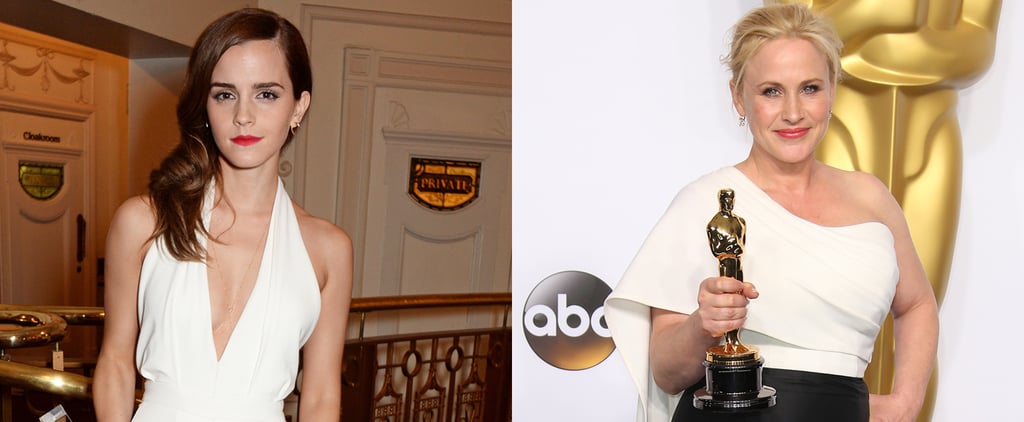 Source: Getty / David M. Benett / Dan MacMedan
Oscar winner Patricia Arquette is getting plenty of attention, both positive and negative, for her comments on women's equality at the Oscars on Sunday, but one star who is firmly in support of the actress is Emma Watson. Immediately after Patricia's passionate acceptance speech about equal pay, Emma tweeted a link with the caption, "Yes Patricia Arquette, Yes. Love You." Emma wasn't the only one excited by the Patricia's initial quotes, which were met with roaring applause from the Oscars audience.


Yes #PatriciaArquette . Yes. ♥ Love you. http://t.co/2CQk7uIeBt pic.twitter.com/SOTZ6VKw1A

— Emma Watson (@EmmaWatson) February 23, 2015


The tides turned a bit after Patricia elaborated in the press room with comments that many thought were insensitive to women of other races and sexual preferences. Emma's support didn't waver though, and she tweeted yet another link to spread the feminist quotes.


"It is time for us. It is time for women" Patricia Arquette had MORE to say backstage: http://t.co/MasCkDmeUg #Oscars pic.twitter.com/0X2oPaCkdA

— ELLE Magazine (US) (@ELLEmagazine) February 23, 2015
Emma has been vocal about her support for women's equality, specifically through the HeForShe campaign that she spoke about during the UN General Assembly in September. When Steve Carell showed his solidarity with the campaign by wearing HeForShe cufflinks at the Oscars on Sunday, Emma shared her heartfelt thanks in a sweet letter posted to Twitter.