Gabrielle Union's Quotes on Racism in Yahoo Interview
Gabrielle Union Made Some Serious, Surprising Comments on Racism in Hollywood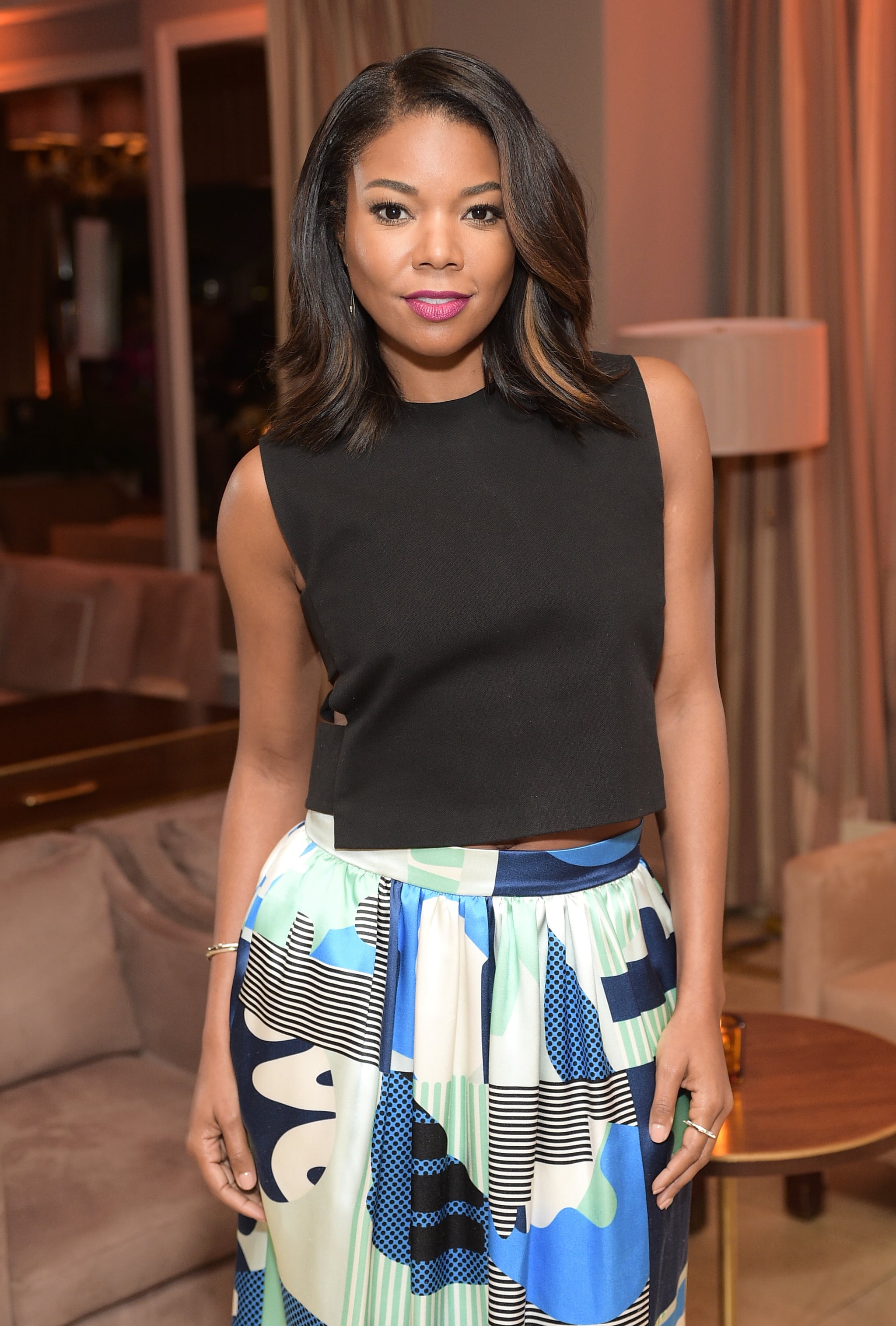 Besides being incredibly beautiful — and seemingly aging backwards — Gabrielle Union is insanely smart, too. The actress, who stars in the BET series Being Mary Jane, got candid on everything from race relations in Hollywood to her marriage to NBA star Dwyane Wade during a recent interview with Yahoo. Gabrielle also expounded on Chris Rock's recent argument about the lack of movie and TV roles for people of color, saying, "They say, 'We just went with the best candidate,' but if you're never considered, you never have a chance," and opened up about the prevalent state of racism in the US, specifically the recent high-profile deaths of Mike Brown and Eric Garner. In addition to her perceptive thoughts on current events, Gabrielle tackled some lighter topics as well — and you'll definitely want to know which of today's biggest stars she would cast in a remake of Bring It On. See all of Gabrielle's funny, poignant quotes when you keep reading.
On Celebrities Speaking Out About Racism in America
"There's a bit of a gap between what I really want to say and what I know is responsible to say. The general lack of compassion for your fellow man is really frustrating. I think what the protesters are saying, or at least some of them, is it's not just about police brutality. It's about a widespread systematic crippling of some people in this country by birthright, and no one's acknowledging it. There may be a power shakeup if you're really going to do something about it. A lot of people aren't interested in that. They say, 'It's not that bad. We have Barack Obama. We're good.' Or, 'You're not getting lynched.' They're not acknowledging the institutional racism that impacts daily lives."
"People have always had their own personal views, but they weren't challenged. I don't think there's any footage from back then where Michael Jordan was asked about an issue. I've known Michael for a long time, and I couldn't tell you what his views are. It's not something that comes up. He's from before there was social media. In this day, there's a news story about celebrities every second. People are demanding a lot more. The fact that I can do a press junket for a movie and people ask me what's happening in my uterus says a lot. They want 110 percent of what you have to offer. But now that I've been given a voice, I'm going to use it."
On Recent Comments About the Lack of Diversity in Hollywood
"I think it was part of a larger conversation about a lack of real inclusion in the casting process. They say, 'We just went with the best candidate,' but if you're never considered, you never have a chance. I don't think people won't tune in to True Detective if I was Colin Farrell's wife, or if it was Eva Mendes or Viola Davis. [Chris Rock] was pointing out if you look at the biggest films and television shows, there's not a lot of diversity. The fact that there's a massive controversy about [the new Star Wars having] a black Stormtrooper is crazy. It's a made-up world. But in movies, even if you're in an outer-space community, there's no diversity. Damn, that says a lot."
"Let there be two black Stormtroopers. [Laughs] I used to have this list that I wish I could be this or that. But at my age, as a 42-year-old black actress, I am so happy and grateful for the next job. My dream job is the next job, and that's sort of how I approach it."
On Being Mary Jane Drawing Comparisons to Scandal
"What bugs me is that they're making the comparison because they're both shows that star black women. It's such apples and oranges. It's like comparing True Detective and Law & Order — you would never do that. What it says is we need so much more diversity in TV. We need shows starring women of color or women of a certain age or women who aren't a size 2. If that happens, the world isn't going to end."
On the NFL's Recent Domestic Abuse Scandals
"The biggest thing is that the NFL is a business. It's professional sports, and there are 55 guys on a team. If there's one guy out of 55 who's done something horrible, you can't taint the other 54 with the same brush. But in the sense that a guy committing domestic violence received a less harsh penalty than players did for smoking weed, in that regard [NFL commissioner] Roger Goodell has failed miserably in bringing the NFL to a more enlightened time. If he'd talked to his customers, they'd much rather have Cheech and Chong on the field than the villain in a Tyler Perry movie. The NFL is a microcosm of all industries. Domestic violence affects Wall Street, teachers, and policemen. We have a lot of work to do as a league, but we also have a lot of work to do as a society."
On Asking Husband Dwyane Wade For a Prenup
"For women in Hollywood, when they're coupling, everything is about the brand. Everything is about latching on to a rising star, so you can kick your heels up. That's never been my story, ever. I make sure to let people know all of the hard work that's gone into my career. I want people to know the work that it took to get through UCLA, that I had student loans and worked. I was eating Top Ramen and lived well below my means. Now that it's time to get married to a man who happens to play basketball and has done well for himself, I want to make it clear that I have in no way hitched my wagon to his star. I have my own wagon and star."
On Who She Would Pick to Star in Bring It On If It Were Being Made Today