George and Amal Clooney Wedding Facts
8 Facts About George and Amal's Wedding That Will Have You Questioning Yours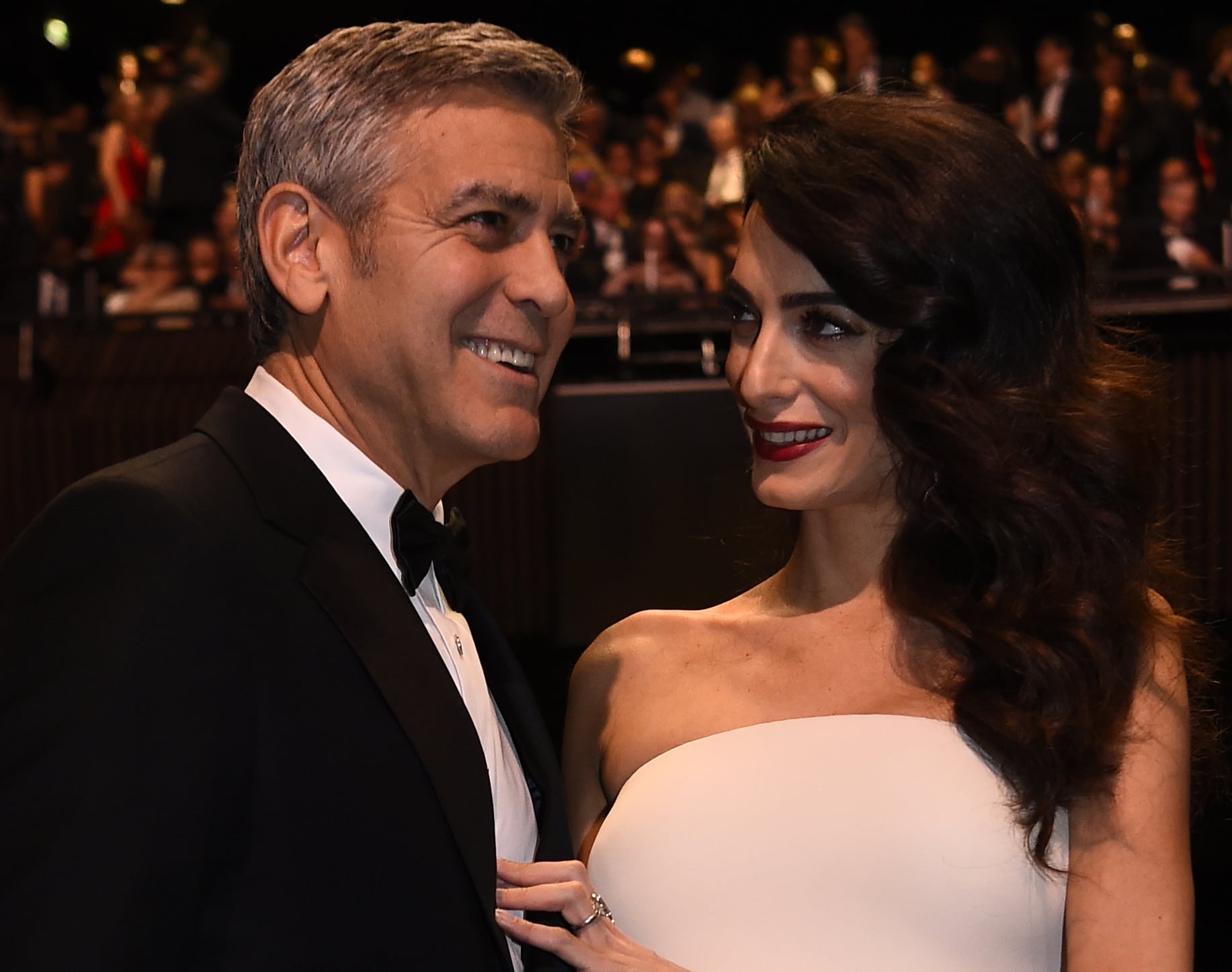 George and Amal Clooney famously wed in Italy back in September 2014, and the two welcomed twins Alexander and Ella last year. But before Amal came along and swept George off his feet, the actor swore he would never get married again. Still, you would have never guessed that if you took just one look at the couple's lavish nuptials. Between their outfits and the party favors, it was easily one of the most extravagant celebrity weddings to date.
Their nuptials were part of a four-day celebration. The festivities took place in Venice, Italy, and included three days of partying followed by a civil ceremony. "We met in Italy," George previously told People. "We have a home there. We knew that was where we wanted to get married."
The guest list boasted tons of stars. Among the 100 guests were John Krasinski, Emily Blunt, Matt Damon and wife Luciana, Anna Wintour, Bono, Rande Gerber, and Cindy Crawford.
It was an emotional wedding. Amal's mother, Baria, was one of the four people who read a speech during the 30-minute ceremony. "I said, 'George, we love you truly, deeply and sincerely. We enjoy your charm, your wit, intelligent conversation and generosity. You are simply perfect,'" she said to People. Messages from pals Sandra Bullock and Dan Aykroyd were also read aloud.
As expected, George and Amal dressed to the nines. George donned a custom black tux by Giorgio Armani, while Amal stunned in an Oscar de la Renta French lace gown complete with a circular train and diamond pearl accents.
George and Amal chose Cole Porter's "Why Shouldn't I" for their first dance. They also enlisted a friend's daughter, Nora Sagal, to sing Irving Berlin's "Always," which is the same song George's parents, Nick and Nina, danced to at their wedding.
Their guests left with fun party favors. While all phones were banned from the ceremony, George and Amal treated their guests to iPods with a playlist personally selected by them.
After the ceremony, attendees dined on a five-course meal prepared by Italian chef Riccardo De Pra. The menu featured lobster, risotto, sea bass, and beef.
The party lasted all night. Some guests partied until 5 in the morning and George and Amal retreated to the Alcova Tiepolo suite at the Aman hotel after the affair.